Hamisa Mobetto is a Tanzanian singer, model, actress, and entrepreneur born on December 10, 1994, in Mwanza, Tanzania. She is most famous for her songs like ExWangu and from a music video by Dimond Platnumz's song "Salome" aside from being a fashionista and a singer Hamisha is the CEO and designer of the Mobetto style boutique and a founder of kids clothing brand Mobetto Kids Corner.
Hamisa belongs to a Muslim family of mixed ethnicity and African descent and follows the Muslim religion as her family background.
Her parents separated when she was just a kid; she was raised by her mother, Shufaa Lutigunga, and her stepfather. Unfortunately. There are no details about her stepfather and biological father, but you can find many pictures of Mobetto with her mother on her Instagram page. The actress also has a sibling brother; however, his identity remains unknown.
Hamisa Mobetto's Husband: Is She Married?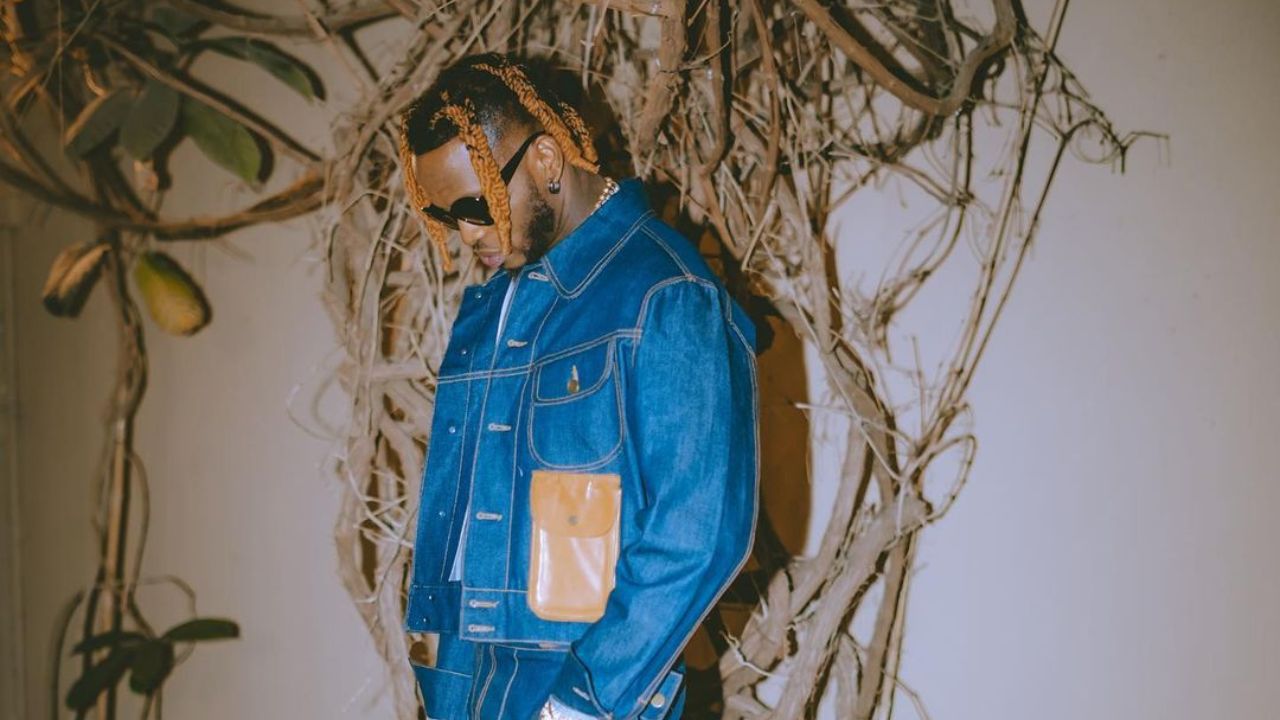 Hamisa Mobetto is not married. The Tanzanian singer has two kids from her previous relationships, her son's father is Diamond Platnumz. Simba's Instagram
The Tanzanian model has not married; however, she was in a serious relationship with her ex-boyfriend, Tanzanian DJ Majizzo whom she shared a daughter named "Fantasy" she gave birth to her daughter in 2014, due to some reasons the couple broke up and Hamisha dated Diamond Platnumz and both shared a son Deedaylan Abdul Naseeb born on 7th August;  After her separation from her partners, Hamisa took the custody of her kids; Where diamond platinum claims that he has been supporting his son financially.
Is Hamisa Mobetto Dating Rick Ross?
After spotting Rick Ross and Hamisha sharing kisses on the occasion of thanksgiving, many of their fans thought they were dating, and she is the girlfriend of American rapper Rick Ross. During an interview with NTV Kenya, Hamisa denied the rumors and said she only focuses on her work and not dating Rick Ross.
However, about a week ago, Hamisha posted a picture of him on his birthday with a caption she wrote, "To This Man Right Here Thank You For Being Truly Amazing Happy Birthday Boo .🎉❤️💋 "which made her fans confused about their relationships whether they are in a relationship since she cleared out the rumors about her dating Rick Ross. What do you think? Are they really dating, or is it just a publicity stunt?
Hamisa Mobetto's Early Life
As she grew up, Hamisha's interest in music also developed. Eventually, she became passionate; she completed her primary school at Mabatini primary school, Mwanza, and finished secondary school at St Kayumba near her hometown.
The 26-year-old actress started her career as a model through her passion for the music field; Mobetto has walked for several popular fashion weeks and worked for many tv commercials and ads for a clothing brand and beauty products. Moreover, the singer was also featured on various magazine covers and interviewed on dozens of entertainment channels.
In 2018 Hamisa released her first song titled "madam hero," which is from her African fighter music album that came out at the end of the year. The singer also released other songs such as ExWangu, Ginger Me, LOVE Story, Sawa, Senseman, and others; many of her music videos crossed over a million views on her YouTube channel.
Further, the actress has won the best female fashion designer award in Eastern and Southern Africa. As she was competing with some big fashion designers, there's no doubt she is the most talented woman from her country.
Hamisa Mobetto's Net Worth and Income
Apart from her professions, Hamisha is also known as a social media influencer, brand endorser, video vixen, and modeling; she has over 9.1 million followers on her Instagram page; the actress made her affordable clothing brands for women and kids and is also a brand ambassador of many different companies such as Belair.
Hamisa Mobetto has an estimated net worth of around $3 million to $5 million as of 2022. Most of her earnings came from working as a business mogul.
Don't Miss These,