Sydney Zaruba is a well-known personality in the reality television world; she came to prominence through her appearance on the reality show "Below Deck Saling Yacht." Sydney's choice to appear in the show makes sense; she was born when her parents lived on a sailboat.
Sydney Zaruba is now helping in her family's boat business, but she admits she is completely new to the super yachting world, making the show more exciting.
Talking about Sydney's love life, she seems to be pretty occupied with her work, and her love for traveling hardly leaves any room for romance for her, it seems. However, there have been some developments.
Sydney Zaruba recently mentioned she has a new boyfriend. While talking about her experience working as a stew on a yacht in Palma, the deckhand revealed she joined the crew so she could be with her new boyfriend.
While the deckhand completely failed to mention who her new beau is, later it came out that she is dating none other than Gary King. Well, technically, it's not dating, but since things have escalated quickly between the two, it's safe to say Gary King is Sydney Zaruba's new boyfriend.
Sydney Zaruba Dived In to Form a Love Triangle!
Well, look, people, before we proceed, we need to clarify this, we are not sure what's going on between Sydney Zaruba and her new alleged boyfriend. But here's the thing, before she started on "Below Deck Sailing Yacht," she was single, no doubt about it.
But as the show progressed, the story takes an interesting turn. If are a fan of "Below Deck Saling Yacht," then you are aware what's going on in the life of Gary King, Alli Dore, and Zaruba.
Sydney played a villain in Alli and Gary's tense relationship. Well, we wouldn't say it was all Zaruba's fault; Gary shares the equal wrong-doing. Zaruba and King hooked up; moreover, the two even moved in together!
Sydney Zaruba Apologized to Alli Dore
Following the hookup between Sydney Zaruba and Gary King, Alli Dore was not happy at all. After seeing things have taken the wrong turn, Sydney apologized to Alli; however, Dore thinks Syd's apology was sincere.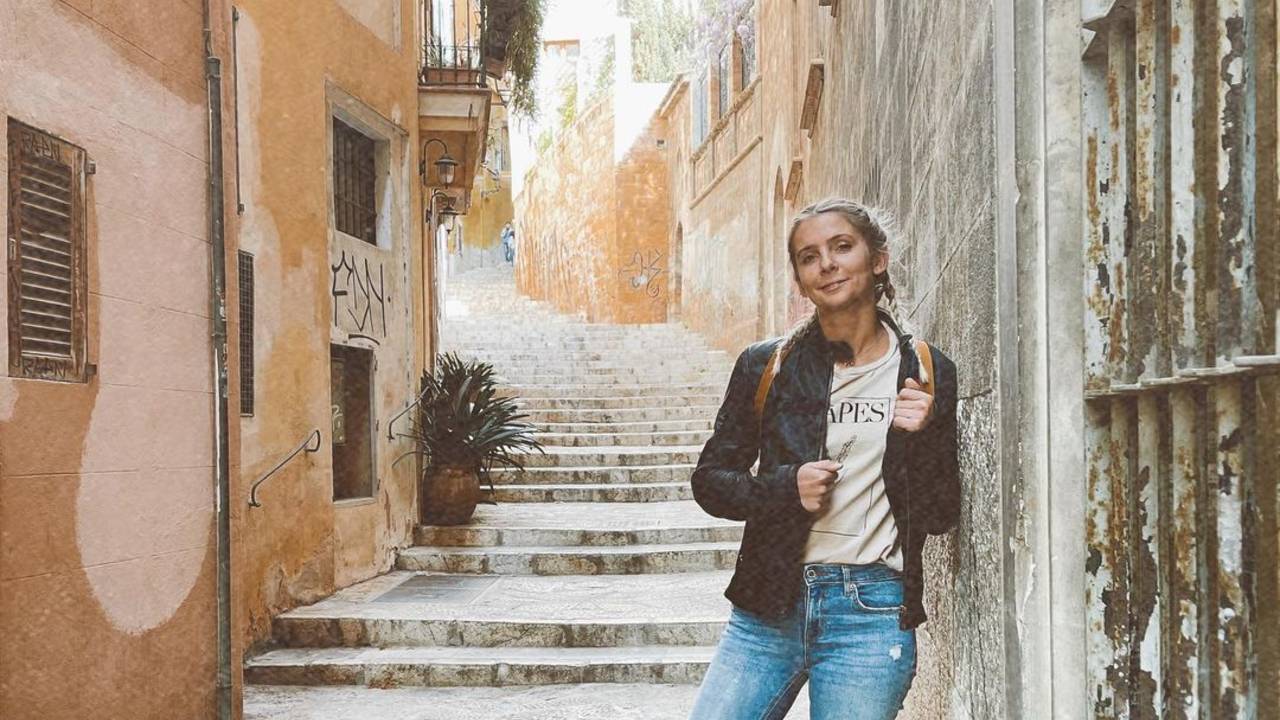 Sydney Zaruba from Below Deck Sailing Yacht is possibly single as of 2021. 
Talking to Zaruba on Andy Cohen's show, Alli said,
"If you were sincere about this apology, you would have said it to me one on one. You wouldn't have waited until we're on the reunion show."
Dore previously revealed Zaruba blocked her on Instagram. During her time on the "Spirituality and self-love in the modern world" podcast, Dore said,
"Instead of being blocked, I would have loved an apology. That would have been really refreshing to see from her. But I didn't get that. But there's always the reunion! You never know what's gonna happen!"
It seems like there's no turning back for the former friends now.
Sydney Zaruba Confirmed She Won't Return for Below Deck Sailing Yacht Season 3
Following all the kerfuffle, Sydney Zaruba has made it clear she won't return for season 3 of Below Deck Sailing Yacht. The reality star revealed people shouldn't count on seeing her on the show for the next season.
During her appearance on the "Dear Diary, You're Effed" podcast, Zaruba said,
"If I do go back, obviously I'm not gonna go back this season I don't think because I already have a job. But I would have to be up for a promotion for an improvement in position for me to go back I think."
But Really, Who is Sydney Zaruba's Boyfriend?
We are yet to find out that, while all things point, Zaruba is still single, and things between her and Gary was nothing but a one-time hookup. Guess we will just have to wait to know whom she is dating, really.
Check back to this post again in the future to know what's going on in Sydney Zaruba's love life, but for now, it's all we have.
Don't Miss: