Emma Chamberlain is a famous YouTube star and a social media influencer; she vlogs and shares everything related to her lifestyle on social media except from her personal things such as love life. However, The 21 year-old YouTuber recently was seen with her rumored boyfriend, Tucker Pillsbury, at a Vanity Fair Oscar party.
Emma Chamberlain has millions of fans on her social media platform, and they were curious about her relationship with Tucker Pillsbury. But neither of them confirmed the relationship until they showed up together at the vanity fair Oscar party on March 27,2022.
Back in July 2019, Emma Chamberlain shared her thoughts regarding her personal things to W Magazine; she told". "For example, I don't like to give too many details on very, very personal aspects of my relationships with my family or friends. I don't like to show too much of that. There's a line for me, and I like to keep things very light, nothing serious."
She even added, "I don't know if I would ever have a public relationship, ever. And this is not coming from experience in any way; this is coming from morals. I'm speaking from what would feel right. Breakups alone are absolutely the most f–king awful thing that exists. Why would you want other people to be heartbroken with you? I can't imagine that. And also, I don't like seeing other people's relationships. It's boring, and it's gross."
But being an internet personality you cant hide things with your fans and people, eventually your admirers will find no matter how hard you try to hide things. There's that time when her fans start to notice that she has been hanging out with none other than Tucker Phillsbury, not only that fans point out even Emma Chamberlain's parents are following Tucker on social media.
Emma Chamberlain has never openly spoken about her love life publicly; she has previously been linked romantically with one of the YouTube influencers, Ethan Dolan and Aaron Hull, as well. But this time Emma shocked all her fans by walking on the vanity fair red carpet with Tucker Pillsbury and proved to the fans they were right all along.
Incase you dont know who is Tucker Phillsbury,dont worry, we have all the information about him on our page, you just have to scroll all the way to the down,:)
Who is Tucker Pillsbury? Emma Chamberlain Rumored Boyfriend?
Tucker Pillsbury is known for his stage name as a role model. He is a american pop singer and a songwriter; the singer got into limelight after releasing his extended play Arizona in the summer in 2017; his extended play has four singles: stolen car, I don't Rly Like You, super model, and never give up, which have been played million times in many music platforms, as a result he is attracting more fans towards his music.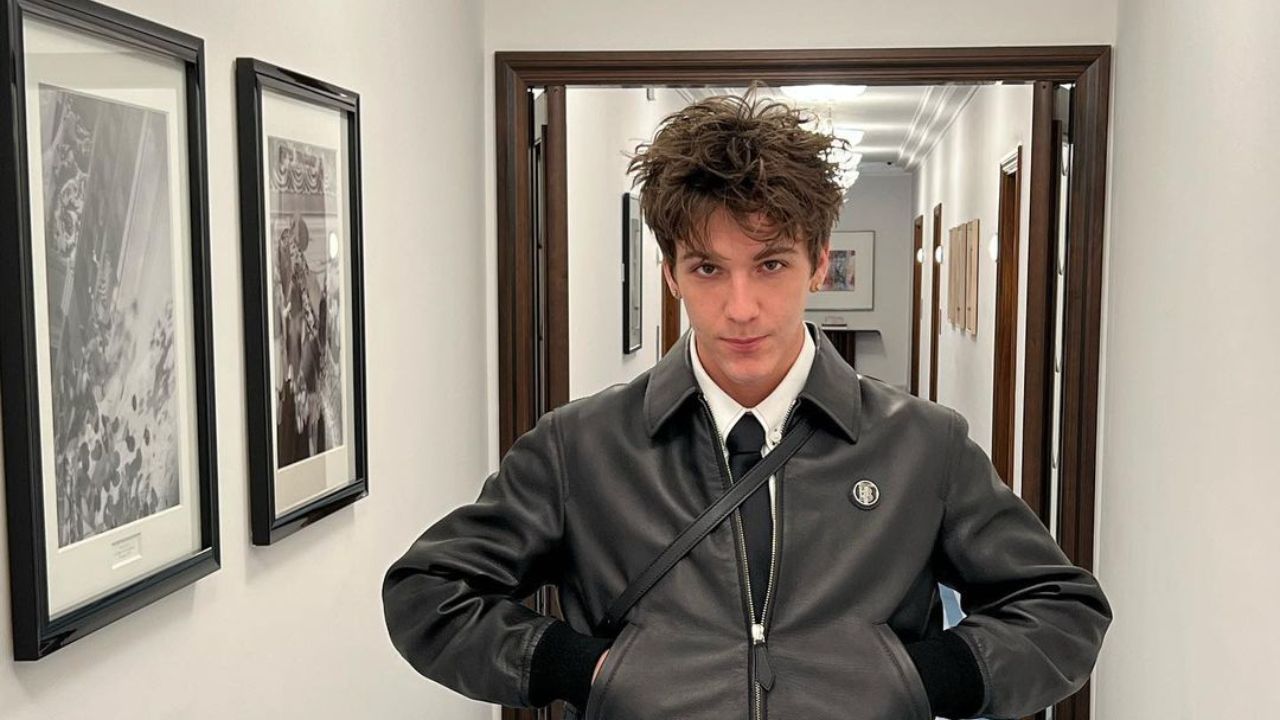 Meet Emma Chamberlain's alleged boyfriend, Tucker Pillsbury. Tucker Pillsbury's Instagram
Tucker phillsbury was born in United States on 1th may of 1997; as he growing up, the american singer wanted to pursue his career as a movie director or producer; however, while being in a college, his interest towards music tend to developed after he met two students recording themself rapping. Tucker then started searching on YouTube platforms for rap tutorials and began to learn recording during the end of his freshman year. Tucker made his first performance in 2019 at Lollapalooza Music Festival as well.
The singer has aslo featured Emma Chamberlain in one of his music video songs named never let you go. Many fans goes wild about the duo, where one of their fans left a comment on a video saying""This is such a beautiful way to publicly display affection without confirming the relationship explicitly.".
How did Emma Chamberlain and her boyfriend Tucker phillsbury meet?
Emma Chamberlain and Tucker Pillsbury haven't publicly announced their relationship yet. However, they both did admit they met online; the 25 year-old American singer aslo admits, and shared in one of the interviews with GQ that "This relationship is my first girlfriend ever. I'm so used to sleeping around and breaking hearts."
Tucker said, "I was very closed off to the idea of a relationship before this. I was always scared of how it would influence my music." He added, "I'm just so happy with this person, though. She's the best."
Don't Miss These,