Jimmy O Yang and his girlfriend, Brianne Kimmel, celebrate his "once in every 5 years" birthday party on June 15, 2022. Well, the party was not just any random birthday bash. It was massive! It turned out that the birthday party Brianne Kimmel threw for her beau, Jimmy, was a recreation of the "96,000" sequence from "In the Heights."
If you have recently checked Jimmy O Yang or Brianne Kimmel's Instagram, you can see the pictures from the party, where the couple floats on an inflatable. Awkwafina, Nina Dobrev, Jon Chu, and many more big names attended this special birthday party.
Uploading a series of pictures from the day, Jimmy O Yang's girlfriend, Brianne Kimmel, wrote,
"I'm so grateful for everyone who made Jimmy's birthday so special this weekend. I can't believe we got the Crazy Rich Asians, Love Hard, Space Force fam AND all of the high school and college homies all in one place. "
"I was holding back the happy tears all day, [Jimmy O Yang] means so much to so many people. He's truly the best human 🥹 That being said, it was a 'once every 5 years' birthday party. So we'll see y'all at Pizza Hut next year 😂 Yippee-ki-yay, motherf**kers!," she added.
It seems we will not have to wait "five more years" for something extravaganza from Brianne Kimmel. Jimmy O Yang is gearing up to set up a "WorkLife Venture" in Silverlake. Brianne is planning to host NFT Workshops, poetry readings and many more in the new location.
Now more about Brianne Kimmel, who is she really? And how can she throw a lavish party for her boyfriend?
Jimmy O Yang's Girlfriend, Brianne Kimmel, is an Entrepreneur!
Calling Brianne Kimmel an entrepreneur will be an understatement, she is not just an entrepreneur but also an investor. Kimmel is the founder and managing partner of Work Life Ventures. Moreover, she has also invested in Webflow, Voiceflow, Tandem, Command E and many more startups, to name a few.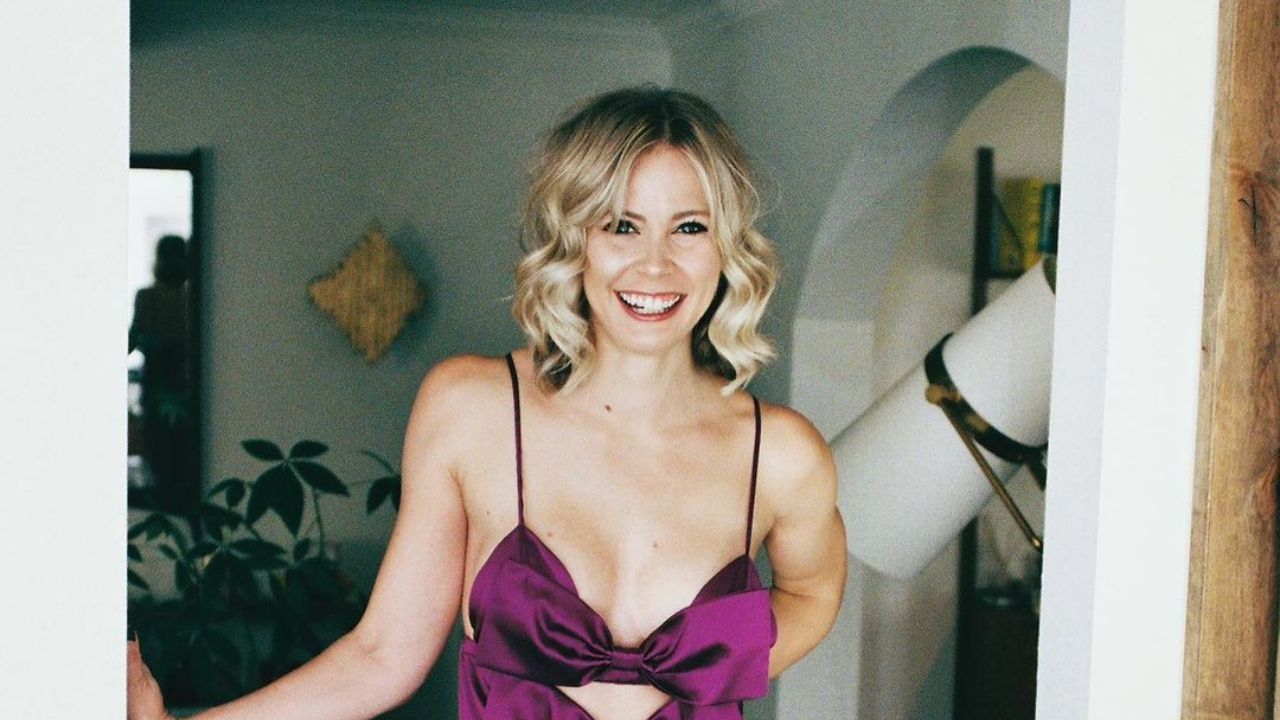 Jimmy O Yang's girlfriend, Brianne Kimmel, is an entrepreneur and investor. She is the founder of Work Life Venture and an investor in several tech startups. (Brianne Kimmel Instagram)
In the early stage of her career, Brianne worked at Zendesk, forced on self-serve growth and technology integrations, and built Zendesk for Startups. Her company, Work Life, is backed by Marc Andreessen (co-founder of Netscape), Matt Mazzeo (lead investor for Lowercase Capital), Alexis Ohanian (co-founder and executive chairman of Reddit), Chris Dixon (co-founder and former CEO of Hunch) and Garry Tan ( founder of Initialized Capital), and has support from Eric Yuan (CEO of Zoom) and Clark Valberg (Co-Founder and CEO of InVision).
More About Jimmy O Yang and Brianne Kimmel's Relationship
Jimmy O Yang and Brianne Kimmel have been dating for over a year now; however, people found out about their relationship in late 2021. The couple went Instagram official in September of 2021; Brianne Kimmel was the first to break the news; she took to Instagram to upload a picture from their vacation to San Diego.
Then it was Jimmy's turn to show his love to Brianne and let the world know that he is taken; In November, The "Love Hard" actor took to Instagram and uploaded a picture of him and his girlfriend from their vacation to Disney World in Florida.
In the caption, Jimmy wrote,
"We went to Disney world! The New Star Wars ride was the best, Got drunk at Epcot, the small world is still insufferable, and my [Billie Eilish] shirt was a huge hit amongst tweens."
Don't Miss,