Matiss Kivlenieks is dead from a fireworks accident. The Latvian Ice Hockey player, who was playing for Columbus Blue Jackets of the NHL, died on Sunday. CNN reported Matiss, 24, died from a fireworks mortar blast and chest trauma, a death confirmed by Inspector Mitch Brown of the Oakland Medical Examiner's Office.
Following the official confirmation of Matiss Kivlenieks' death, Blue Jackets President of Hockey Operations, John Davidson, released an official statement. His statement read,
"We are shocked and saddened by the loss of Matiss Kivlenieks, and we extend our deepest sympathies to his mother, Astrida, his family and friends during this devastating time."
The statement continued,
"Kivi was an outstanding young man who greeted every day and everyone with a smile and the impact he had during his four years with our organization will not be forgotten."
Following the news, many have come forward to pay their condolences to the family, while we haven't heard anything from Matiss Kivlenieks girlfriend. We can presume she is mourning at the time and taking some time alone to get over the grief.
Who Was Matiss Kivlenieks Girlfriend?
Matiss had always been secretive about his personal life, but recently we found out the ice hockey player was dating someone. After stalking his social media for a while, we came to know Matiss Kivlenieks girlfriend.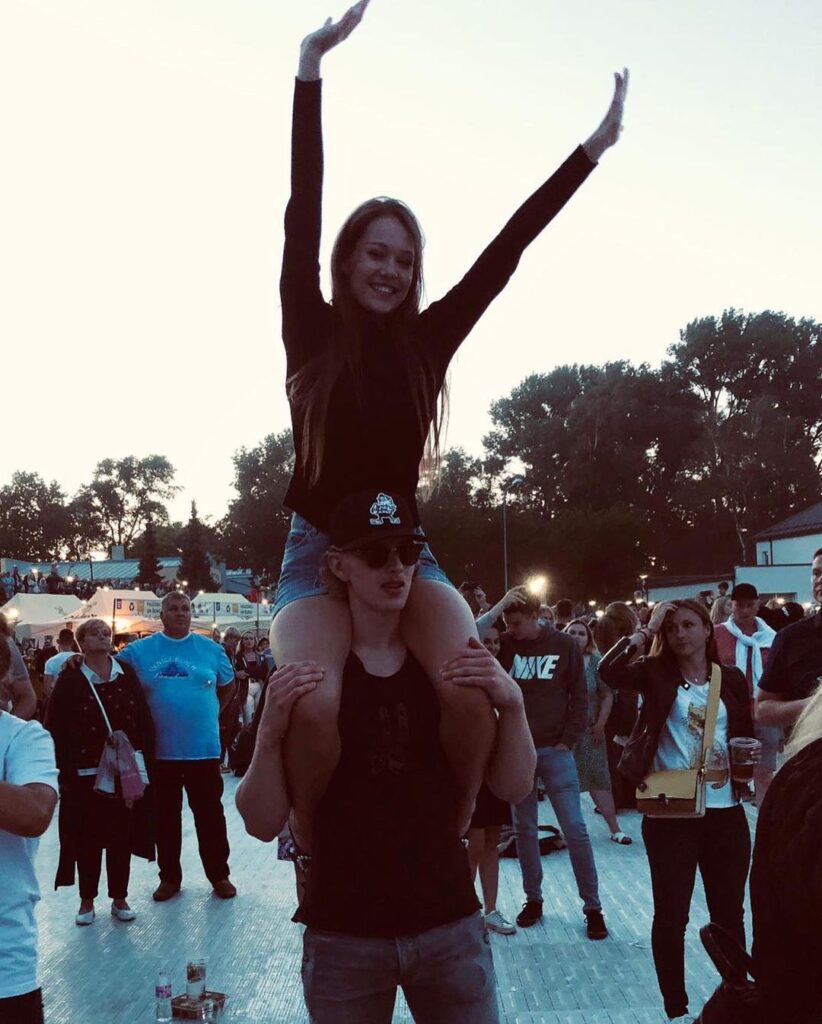 Matiss Kivlenieks was dating his girlfriend, Sabīne Elizabete.
According to the ice hockey player's social media profile, Matiss Kivlenieks' girlfriend is Sabīne Elizabete, aka "Slimina." However, we are unable to find more details about her.
Matiss Kivlenieks' girlfriend seems to be pretty much active on social media, and her love for memes is apparent through her Twitter account.
More About Fireworks Incident That Took Matiss' Life
According to People Magazine, Matiss Kivlenieks died on Sunday night, 4th of July, 2021, following attempting to jump out of a hot tub along with several others due to a fireworks malfunction.
The reports from the official claim Matiss slipped and fell during the flee and hit his head on the concrete following a mortar-style firework caused a fire. After the accident took place, the ice hockey player was rushed to the nearest hospital.
Shortly after, the 24-year-old was pronounced dead in an official statement. The statement from Lt. Jason Meier of the Novi Police department read,
"There appears to have been a fireworks malfunction, which caused a group of people to flee from the hot tub, including the deceased, who slipped and hit his head on the concrete."
Several Paid Their Condolences to the Deceased
The news was shocking and heartbreaking for people who were close to Matiss Kivlenieks. Many people took to their social media to pay their tribute to Matiss.
On Monday,  Columbus Blue Jacket announced,
"It's with a very heavy heart that we share the news that goaltender Matiss Kivlenieks passed away last night at the age of 24. We are heartbroken. Please keep his family in your thoughts and prayers. Rest in peace, Kivi."
Even NHL Commissioner Gary Bettman released a statement on Matiss' passing. He wrote,
"On behalf of the NHL family, we extend our deepest sympathies to his family, friends and teammates in both the Blue Jackets organization and his native country of Latvia. His love for life and passion for the game will be deeply missed by all those who have been fortunate to have him as a teammate and a friend."
Don't Miss: