Matt Cornett Girlfriend is the question!
Matt Cornett is the high-school star of "High School Musical: The Musical - The Series," and we can see pretty much every girl swooning for him; his charm is unbreakable. The High School Musical franchise has always won the heart of its fans, and this time with a series too.
The franchise stars pretty much get the same love from the franchise's fans, and Matt Cornett is a darling of all. Since we are talking about his charm, it's pretty apparent that many female fans follow the star, but is he single, or does he have a girlfriend?
Well, sorry, girls, but the 22-year-old multi-award-winning actor is off the market. The youngest son to Art Cornett and Rhonda Cornett, Matt, is dating his beautiful girlfriend, Brooklyn Elizabeth.
But the story is not as sad as we presented here; Matt Cornett's fans truly love his relationship with Brooklyn Elizabeth. The couple is the most adorable one.
Matt Cornett and His Girlfriend Brooklyn Elizabeth's Relationship
According to some sources, Matt Cornett and his girlfriend started dating in September 2018; it's already been almost three years since the couple is together and their love is only growing going forward.
Their Instagram feeds suggest how much the two love each other; it's mostly Elizabeth more than Cornett who loves to post the couple's pictures.
Back in April 2020, Brooklyn uploaded a series of pictures of her and Matt and asked her followers what romantic movie they would fit in. On the caption, Brooklyn Elizabeth wrote,
"I have watched too many romance movies for my own good during this quarantine ? Comment down below what romance movie title you would give to these pictures! If you have even more free time create a little plot for them ! I'll post my top 5 favorites on my story!! Photos: @nicole_thenomad @nicolerenardphoto"
And for some obvious reason (copyright!) we won't be able to upload the same picture here, but you can check it through this link.
Are Matt Cornett and His Girlfriend Brooklyn Elizabeth Still Together?
Well, that's the question we asked ourselves and tried to dig into the bottom of it as a lot of online sources are claiming the couple broke up recently.
For instance, one of the media outlets, Wiki-something, posted an article claiming Matt Cornett and Brooklyn Elizabeth broke up but failed to provide any evidence. Following it, we assumed is the couple is still together.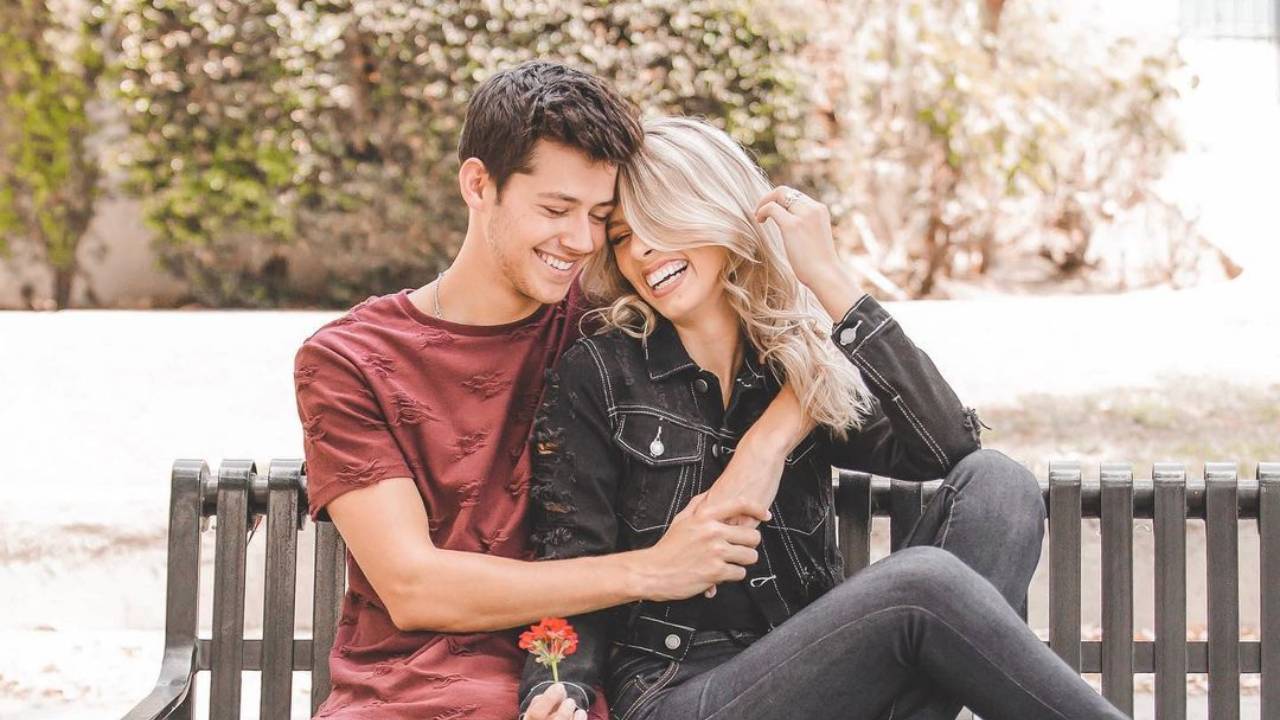 Matt Cornett is still dating his longtime girlfriend, Brooklyn Elizabeth, in 2021. (Elizabeth/Instagram)
One of the reasons we think Matt Cornett and his girlfriend Brooklyn Elizabeth are still together is their pictures on each other's social media profiles. Well. it could be anything, the couple might have broken things up on amicable terms, still, we think they are dating.
Who is Matt Cornett Girlfriend Brooklyn Elizabeth?
Matt Cornett's girlfriend, Brooklyn Elizabeth, is a model and social media personality. However, she is also known as the former girlfriend of Liam Attridgethat, an American actor and singer.
But what we think is, it would be completely disrespectful for the model to still be linked with her former partner and fail to recognize her as a" "he"." Girlfriend or not girlfriend of any famous actors, Brooklyn has made a name for herself in what she does best.
The Instagram model boasts an impressive 61-something thousand followers on her Instagram and is only expected to rise soon.
Don't't Miss: