Who is Tony Lopez's girlfriend in 2021? That's the question we and Tony's fans have been asking a lot. So, who is she? Is he even dating in 2021? Here's what we know.
Tony Lopez's don't like to keep secret about his relationship, he is pretty open about his dating life, and we already know the TikTok star is dating his girlfriend, Sarah-Jade Bleau. According to some resources, the couple is together for quite some time now.
The first time Tony Lopez was linked with his new girlfriend, Sarah-Jade Bleau, was in November of 2020. Given that, as of this writing, the couple is together for almost eight months now.
If you follow Tony Lopez on his social media, then this news is something you knew already. Lopez and his girlfriend often share pictures of them on their social media; it seems the two are deeply in love with each other.
Recently, in April 2021, Tony Lopez shared a series of pictures of his girlfriend, Sarah-Jade Bleau, with a loving caption. The TikTok star wrote, "You are, and it's what I needed. Thank you for it all. I love you ❤️?
As you can see, love is in the air for both Tony Lopez and his girlfriend.
Tony Lopez followers Think His Girlfriend is Too Good For Him!
The online world can sometimes be too cruel for some people, mostly if you have some fan-following. While many of Tony Lopez's fans support his relationship with his girlfriend Sarah-Jade Bleau, some people think otherwise.
One of the users wrote, "she's out of your league lmao."
But not all of them were so rude as one fan wrote something beautiful for them. The user wrote, "You are so cute together I can't get enough how cute you guys are together I hope this love never ends ????"
But most of them are furious about his underage scandal. One user wrote, "she looks a little young tony, is she a minor as well?"
The user has a good reason for the above weird question. Here's why.
Tony Lopez Reportedly Messaged a Minor on Social Media
Before he started his current girlfriend, Sarah-Jade Bleau, Tony Lopez was surrounded by a whole lot of controversy. According to Distractify, the social media star used to message a minor on social media.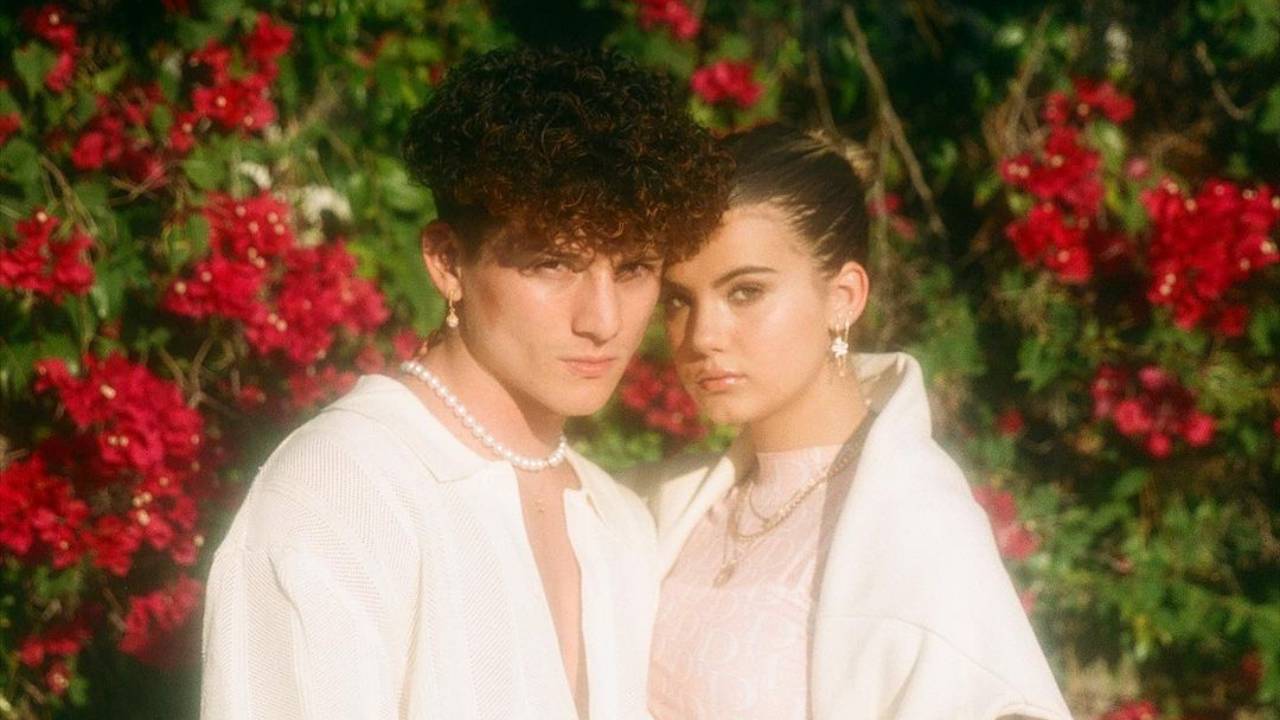 Tony Lopez is dating his girlfriend, Sarah-Jade Bleau in 2021.
The report suggests, the social media star messaged a 15-year-old through Instagram DMs and on Snapchat. The alleged victim talking with the source said,
"I guess it never clicked in his head that I was not 20 years old but as you can see here he continued to say s--t knowing that I wasn't of age. But predators don't care!"
Tony Lopez, however, didn't address the allegations but back in August 2020, he tweeted, " "I've got a lot to talk about. I love you guys stay happy."  And that's all he had to say for allegations made against him.
Since we are talking about his relationship, who is Tony Lopez's girlfriend, Sarah-Jade Bleau? Let's find out.
Tony Lopez Girlfriend Sarah-Jade Bleau is Also a Content Creator
Tony Lopez's girlfriend, Sarah-Jade Bleau, is also a TikToker. Sarah is a content creator who rose to fame within a short span of time. Sarah, 20, originally hails from Canada. She was born on February 18, 2001, to her celebrity parents.
Sarah-Jade also has a sibling, but she pretty much keeps it under the wrapper about her personal life and we don't know much about her only sibling. Now, about her TikTok career, she started her TikTok account back in April 2020, the same timeline when Lopez was surrounded by scandals.
As of this writing, Sara-Jade Bleau is already a big name on the short-video-sharing platform. The 20-year-old TikToker boasts an impressive more than seven million followers on her account. She is Tony Lopez a run for his career.
Don't Miss: