Shin Ji Yeon is one of the contestants of "Single's Inferno." Since many reality shows are taking over the entertainment industry, South Korea has also come up with a new dating show called "Single's Inferno," which was debuted on Netflix on December 18, 2021; the show contains eight episodes, every two episodes will be aired weekly on Saturday. The show has just released 2 episodes, and the number of people watching it is overwhelming.
The show is all about the 9 contestants who came to a deserted island to try their luck in love. They have to stay 9 days straight until they find their match and will get the chance to date in a luxury place for a day. It's a survival kind of thing for the contestants.
Shin Ji-Yeon is one of the cast members of single inferno; she came to the show as a contestant to find her match just like eight others contestants.
 shin Ji Yeon on Singles Inferno Netflix
Shin Ji Yeon is the first contestant to be introduced on the show after the two male contestants; she is currently 25 years old and a student of neuroscience at the University of Toronto; there is barely any information about her since th show is still going on, hope on upcoming days we will get to know her more.
While in the show, shin Ji Yeon expressed what kind of people she likes and how straightforward she is when it comes to liking someone. She said, "i like people who can influence me in positive ways" it seems like the 25-year-old reality star knows what she exactly wants in her ideal man and will not hesitate to turn down any other man whom she is not interested in.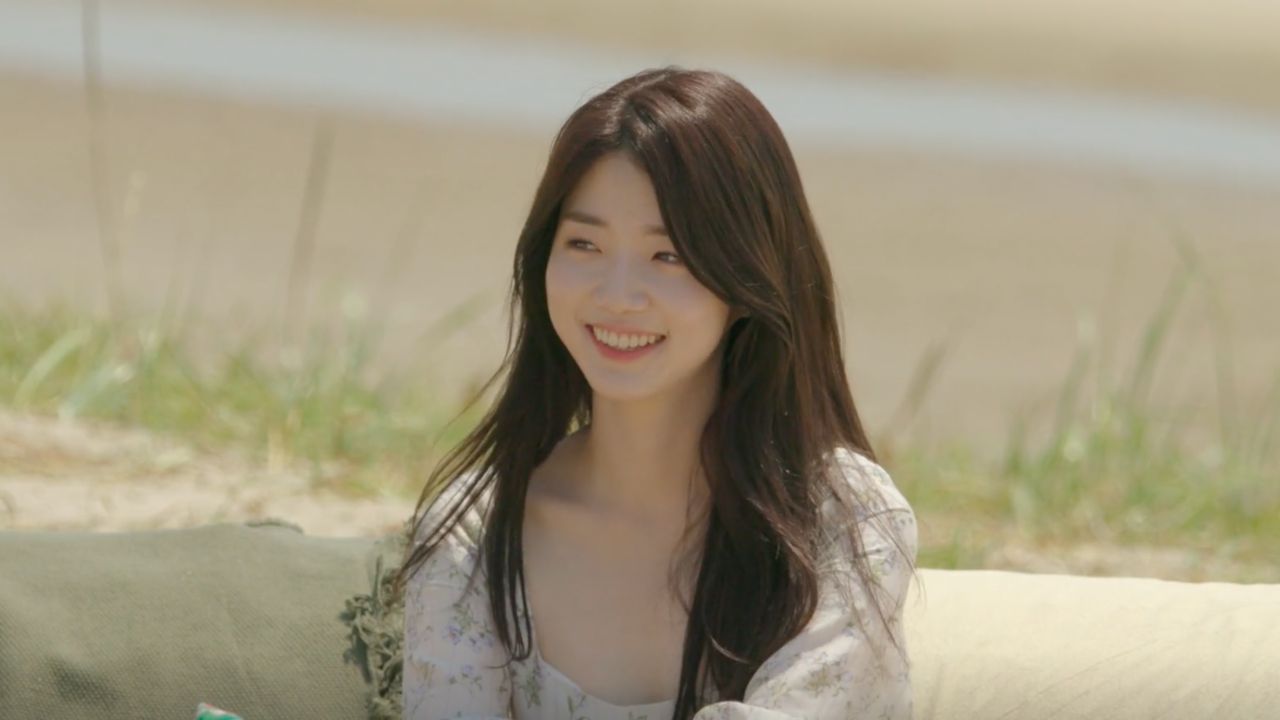 Shin Ji-yeon from Single's Inferno EP1.
Not only the male contestants were attracted to Shin Ji Yeon in the first appearance, but even the audiences also loved her for her sweet personality and cute looks. However, after the first two episodes, the series received some negative comments; The netizens criticized the male contestants for their beauty standards for women when one of them complimented Shin Jiyeon for her "fair" complexion.
The male contestant praised her for being "white." He was not alone, though; even the hosts and the fellow  female contestants also expressed their thoughts on Shin Ji Yeon's fair skin and said, "she makes us feel like we need to protect her."
Many viewers took to Twitter to bash the contestants and hosts for making such comments; one Twitter user wrote, "it seems like being white is all that matters to look beautiful on the show."
Shin Ji Yeon Instagram & Past Relationship
After appearing on the show, Single's Inferno Inferno cast has gained thousands of followers on her Instagram account; she has 109k followers and counting. Sadly, seems like she wasn't that active on social media before coming to this show. She has started posting on Instagram since last month, on November 19; We suppose she will be posting more about herself in the future. You can find Shin Ji Yeon on Instagram through the handle @jiiiyeonie_.
Shin Ji Yeon, as we mentioned earlier, was not active on social media before she appeared on the show. So, it's hard for us to get information about her personal life; there is no sign of her family background or her past relationships; she might have been in a relationship in the past, and that's the reason she is picky and knows how to choose the right person for her.
Don't Miss,