Song Ji A is one of the contestants on the new Netflix dating show, "Single's Inferno." Squid Game's success had the streaming platform invest heavily in South Korean series, it seems. Talking about the show itself, it's one of a kind, away from K-drama that we are accustomed to.
Single's Inferno, the series that premiered on December 18, 2021, on Netflix, is a new take on dating shows. The idea is so unique; it's like "Survivor" and "Bachelors in Paradise" merged into one (Some parts of Big Brother, too.). Well, not exactly, but here's what happens on the show.
On Single's Inferno, single Men and Women ready to find love are spread across two islands, but the twist here is, they have no idea of each others' profession or age. And believe us, those two things are huge concerned areas in South Korea.
As the show begins, the host of the show begins the show saying, "This is Inferno! If you manage to escape from inferno, you can go to paradise. In paradise, you can have fantastic dates and reveal you professions and ages."
And the first episode's intro kicks in, we get to see Song Ji A, one of the hottest and cutest contestants on the show, (not our words, hers!). Song Ji A, while introducing herself, she described herself "Cute and Sexy." Well, we can't argue either, she is, indeed.
No one, literally no one, could take eyes off her when she was introduced on the first episode of Single's Inferno. Song Ji A has a pretty good idea what guys want, and she is not afraid to flaunt her body.
Song Ji A From Single's Inferno is an YouTuber! More About Her YouTube Channel
Song Ji A during the introduction said she is into tall guys, however, she believes personality is important, too. During the first episode, she said, "No other girls can beat me, I am that confident."
While men on Single's Inferno have to wait to find out what she does and what's her does, but you don't because we got you covered. Song Ji A before she came into the show was a well-known face. She is an YouTuber, famous for her alias "Zia." Her YouTube channel, "Free.Zia" has over 721K subscribers.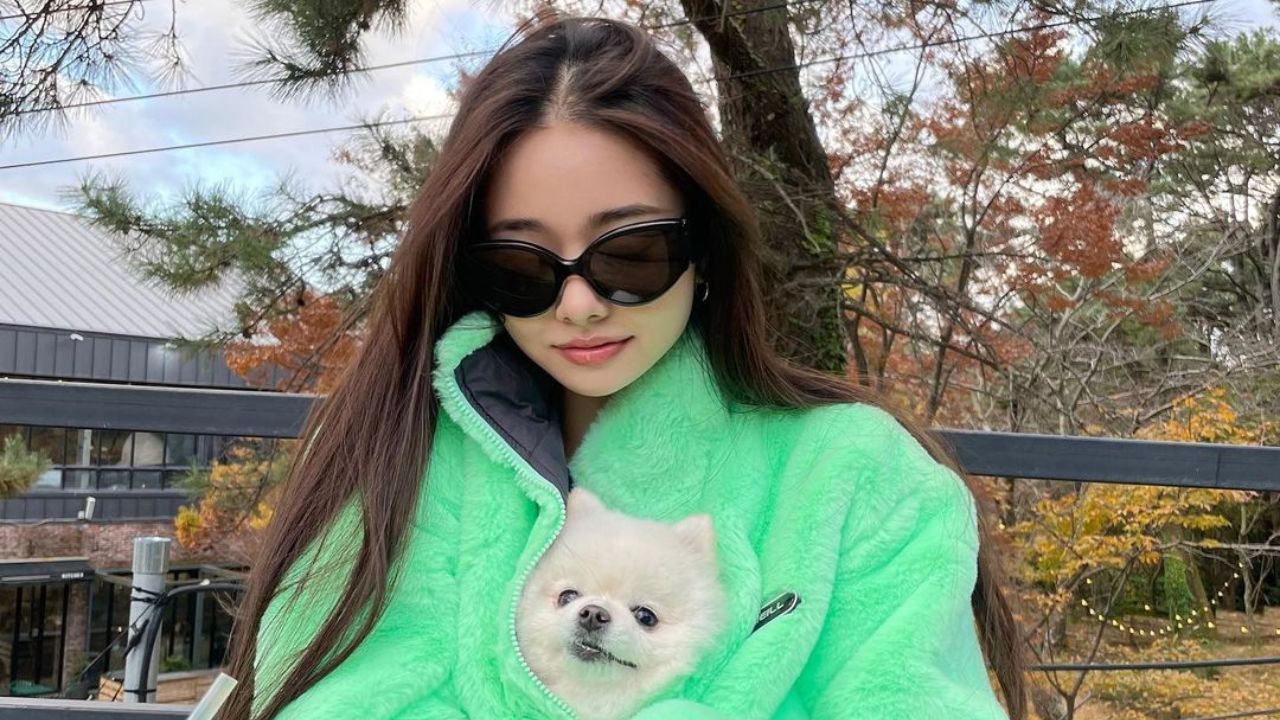 Song Ji A, a 23-year-old fashion/lifestyle vlogger from Seoul, loves her dog, Moongchi. (Song Ji A Instagram)
Song Ji A has established herself as a lifestyle and fashion vlogger/blogger on the video streaming platform. In short, the 23-year-old is a fashion vlogger will teach you how to dress and where to shop from, cheap alternatives and other fashion hacks.
Song Ji A on Instagram
While it's almost rear we see a South Korean celebrities using Instagram as they have their own prominent social media platforms like Kakao, hives and such; It's surprising Song Ji A has been active on Instagram for almost throughout her career.
Song Ji A, who goes by the alias "Dear.Zia" on Instagram, has a bigger fan following on the photo/video sharing platforms. The 23-year-old has over 848K followers on her Instagram and has over 1150 posts as of this writing.
If you already know her Instagram, then we suppose you are familiar with Song Ji A's dog, Moongchi. The Single's Inferno star has a separate account for her dog, with the username "Moongchija." While we are yet to know more about the reality star, we found she graduated from Hanyang University.
After some research, since Hanyang University is a private research university in South Korea and the main campus is located in Seoul, we can safely assume she is too from Seoul.
Don't Miss,