Andi Dorfman is a television personality known for her appearance on the 10th season of "The Bachelorette." The 34-year-old also appeared on the 18th season of "The Bachelor." The 34-year-old stole the spotlight when she walked out on bachelor Juan Pablo Galavis.
Following her split with Juan, Andi said, "we all have red flags in our relationship that we don't see. Looking back and seeing those red flags was cathartic for me, I realized our relationship wasn't the highlight of my life like I thought it was. So I took it off the pedestal and realized all was not lost."
Andi Dorfman was again speculated to be dating Nick Viall; The rumors of Andi and Viall dating started when they were spotted together in Santa Monica, CA. But both of them denied they had a thing between them. Now, coming back to 2021, Andi is seen with a mystery man!
Who is Andi Dorfman Boyfriend Now in 2021?
Andi Dorfman surprised her fans and friends with a picture on her Instagram. The 34-year-old television personality uploaded a picture with her new boyfriend, but, there's a but! The reality star still wants her man to be secret.
We suppose you already have seen pictures on Andi's Instagram, the person she is claiming to be her boyfriend is facing opposite the camera, while Andi Dorfman is hugging her new beau. One thing for sure, Andi's now boyfriend is from Atlanta.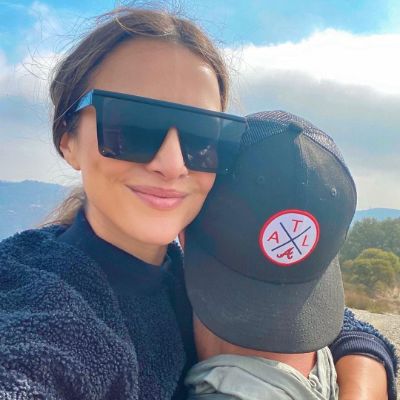 The only clue Andi Dorfman dropped her fans about her new boyfriend.
In the caption, Andi wrote,
"Forever an ATL gal ❤️"
Well, that's the only clue she left, or at least that what she thought. As we can see happiness on her face, she spilled a little something on the comment sections which helped us get some clues about her new boyfriend. Andi, replying to her friend, Samantha Gutstadt, said,
"Now let's get him on the courts ?."
As it's clear as it can get, Andi Dorfman's new boyfriend loves tennis for sure, and Samantha knows about him too. So, who is Andi Dorfman's new boyfriend? According to some fans, Andi Dorfman's new boyfriend is Ben Crawford.
So, Andi Dorfman's Boyfriend is a Tennis Player?
No! It's still just a speculations, and all we know about him is, he loves tennis. However, after some research we found out Andi Dorfman's alleged boyfriend, Ben Crawford, is a designer and architect. He is currently an intern at "Pentagon.LA."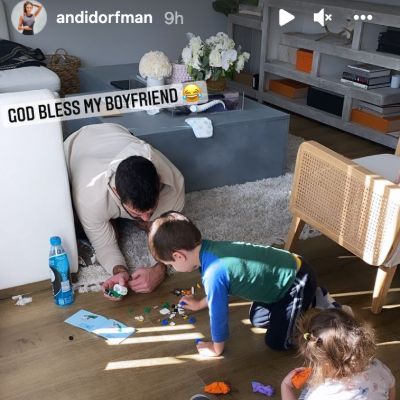 From Andi's Instagram story: Fans think Andi Dorfman is now dating Ben Crawford. Her beau is an architect and designer intern at Pentagon LA.
Recently, Andi uploaded a story of her boyfriend with kids, and we think it's only about time she reveals the identity of her beau, but not too soon, we guess. However, in the recent picture, it seems, the person is, in fact, Ben Crawford. We will have to wait for the official announcement, though.
Don't Miss,