Eden Hawkins from "Locke & Key," actress Hallea Jones is the new evil! At least, that's how her character likes to put it. Before we begin, a friendly reminder that this article may contain some spoilers from seasons 1 and 2. So, as we all know, in season one of the Netflix series, Eden is struck by a whispering iron from the demon world, which turns her into a monster.
Season 1 of Locke and Key ended with Gabe (played by Griffin Gluck) and Eden hatching a plan to get the omega key, a key to open the door or portal to the demon world. Season 2 pretty much revolves around the same thing; however, it sees more gore than the first season.
The first season was not so special for Hallea Jones, she appeared on fewer episodes, but this season, she is the series regular, along with Brendan Hines and Aaron Ashmore. All three actors play an important part in season 2 of Locke and Key. Hallea was the pure underdog in this installment, so almost everyone fears Eden's character in the series.
It's only uphill for the 23-year-old Hallea Jones from here now; we can see more prominent roles coming for her in the years to come. It's safe to say, Hallea's career as an actress is pretty much set, but what about her personal life? Is the actress dating someone? Here's what we know.
Hallea Jones Boyfriend 2021: Is the Eden from Locke and Key Dating Someone?
It appears the 23-year-old actress is still single. Hallea Jones doesn't have a boyfriend, the actress is busy with her career, and it's not like she doesn't enjoy her "me time," she does, and we can see her having a blast with her friends but no sign of a boyfriend.
Hallea Jones, moreover, seems close with her "Locke and Key" co-stars. Her latest Instagram uploads include a video with Emilia Jones. Hallea and Emilia (who plays the character of Kinsey Locke) are seen jamming to Kodaline's "All I Want."
The 23-year-old actress, in the caption, wrote, "In another dimension, Kinsey & Eden actually like each other and hang out playing music in Doug Brazelles garage. It's this dimension. The one where we sing sad songs & get interrupted by the filming bells every time hehe I'm missing these days so much. I'm so excited for everyone to see the love we poured into this show... TOMORROW!."
Is There a Rumored Boyfriend?
Well, we think, yes. Hallea Jones might have a boyfriend that she is keeping away from the public eye. We e-stalked her profile and guessed she might be dating her friend, Jake Nelson. The actress never explicitly mentioned him as her boyfriend, but we think there is, or at least was, something between them.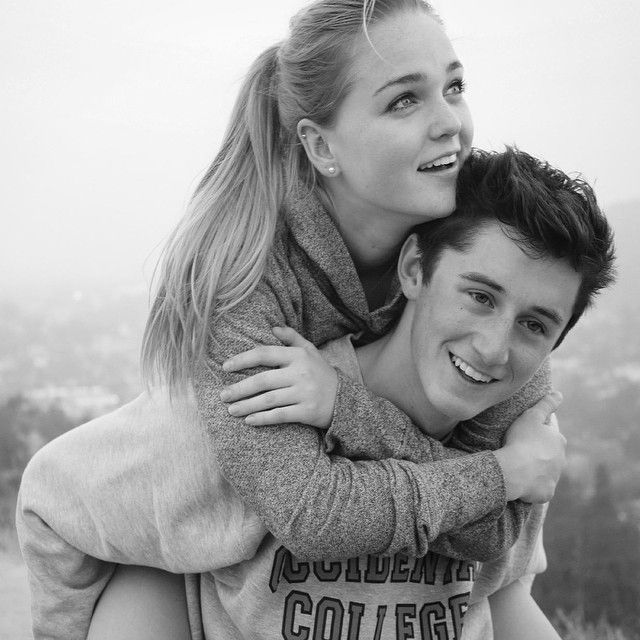 Hallea Jones might be dating her friend, Jake Nelson. Her alleged boyfriend is an aspiring musician.(Instagram)
Jake Nelson is an aspiring musician and singer; he has a few of his songs on SoundCloud, and we must admit, the songs are "LIT!" Well, it's not sure if the two are really dating or not. Guess we will have to wait to find the answer. For now, Hallea Jones is single.
Don't Miss,