The young rising star Ashleigh Murray is an American actress and singer. She was born(January 18, 1988) in Kansas City, Missouri, United States.  The star lived with her aunt in Oakland, CA.where she got into jazz music and learned to play the piano. Her love for music grew up with her. After graduating from her native hometown. she went New York Conservatory for Dramatic Arts. for further studies
The 33 years actress has performed in many tv shows, series, and movies. Such as Christmas harmony(tv movie), Katy Keene, valley girl. younger, grind(short movie), Diedra and Laney rob a train.(tv series). Ashleigh Murray got well recognized for portraying the character of Josie McCoy, the lead singer of the band Pussycats, which airs on CW television series called Riverdale.
Singer Ashleigh Murray has performed as a lead actress for the first time in the Hallmark Christmas movie, which debuted on October 29  in 'christmas in harmony,' people already love her role. The actress played a girl role where she hadn't been home for years and reunited with her family.
Meanwhile, she ended up meeting his long-lost love (James Luke). Interestingly, she had to work with him, which is surprisingly set by her mother. Christmas in harmony is a love story where the girl reconnects with her family and her ex-boyfriend. People who haven't seen this movie will surely enjoy watching it.
Ashleigh has a huge fan following. Fans are dying to know if she is single or dating someone. Since the actress doesnt post much about her stuff on social media, it's hard for people to know about her relationships. Let's find out if she is dating someone or not.
Who is Ashleigh Murray Boyfriend?
It's for sure Ashleigh Murray is in a relationship; we confirmed the news after seeing her social media posts. Sadly, the Christmas in Harmony actress never mentioned the name of her boyfriend.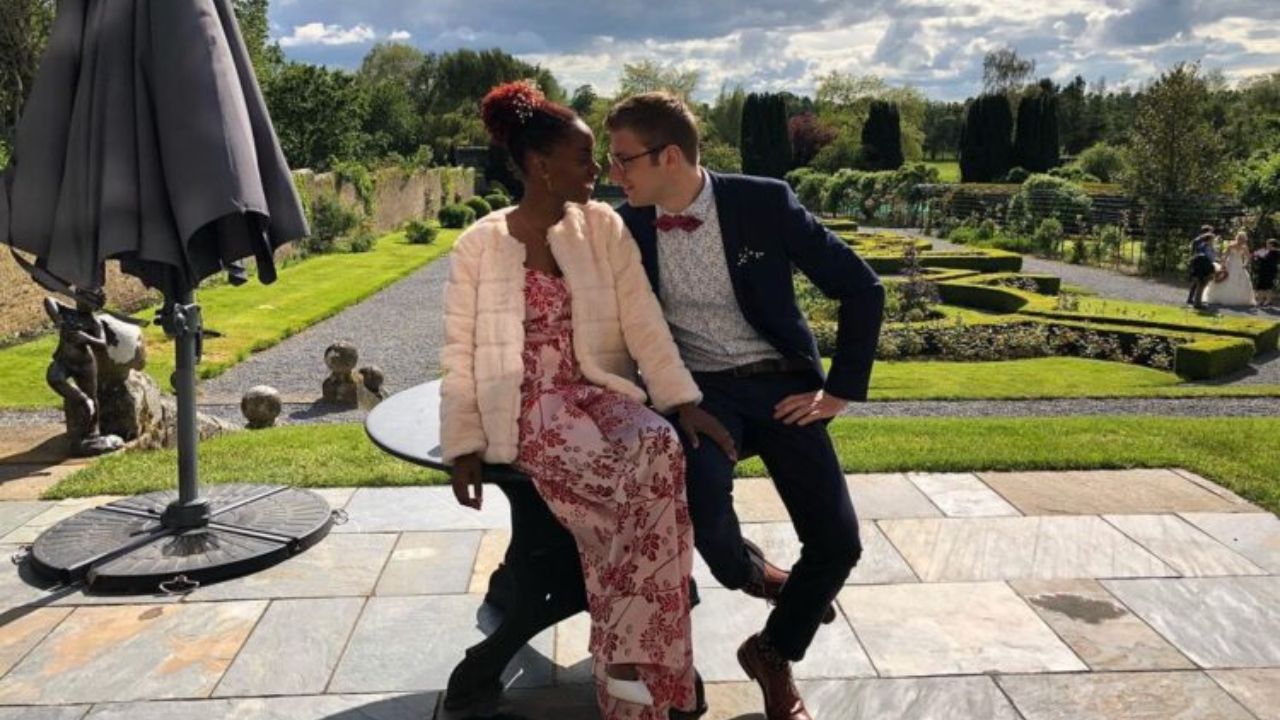 Ashleigh Murray is dating a mystery man!
The actress was seen kissing her boyfriend on her Instagram posts but never bothered to reveal the name. While some assume they broke up, but given the pictures are still there on her Instagram account, we suppose they are still together.
But it's even easier to get confused guessing her SO as she has several pictures with her male friends, all on different occasions.  Moreover, some even speculated that she got married after seeing her in one of the posts on Instagram.  on June 8, 2019. The star posted a picture with her boyfriend.
While attending her friend's wedding, many fans assumed Ashleigh got engaged or even married, but be assured; the actress is still unmarried.
Don't Miss,