Shannon Chan-Kent is the actress who plays Iara on Netflix's original, "Another Life." Iara is one of the recurring characters in the series; Shannon plays the role of half-alien-half-human artificial intelligence who tries to fill the void between aliens and humans.
Iara, however, is not completely trusted by both humans and aliens, and her goal is to try to fit one of the groups for good. Well, that's been the case so far in the series, and we will not spoil anything about the series for you.
But if you ask us about the series itself, the show is okay-ish; the show never was well received, even the first season. Surprisingly, Netflix allowed it for the season; it just proves they have a knack for sci-fi actions.
Coming back to Shannon playing the character of AI trying to fit in one of the groups, has she found a place in someone's heart in real life? Well, we are here to discuss just that, so let's find out about the actress's love life and other facts.
Shannon Chan-Kent Boyfriend in 2021: Is She Dating Someone?
Shannon Chan-Kent is in a relationship with her boyfriend, Jeremy Schuetze. The couple has been together for more than 11 years now. The fact that they are still together and still the same about themselves as they used to when they first met is what melts our hearts.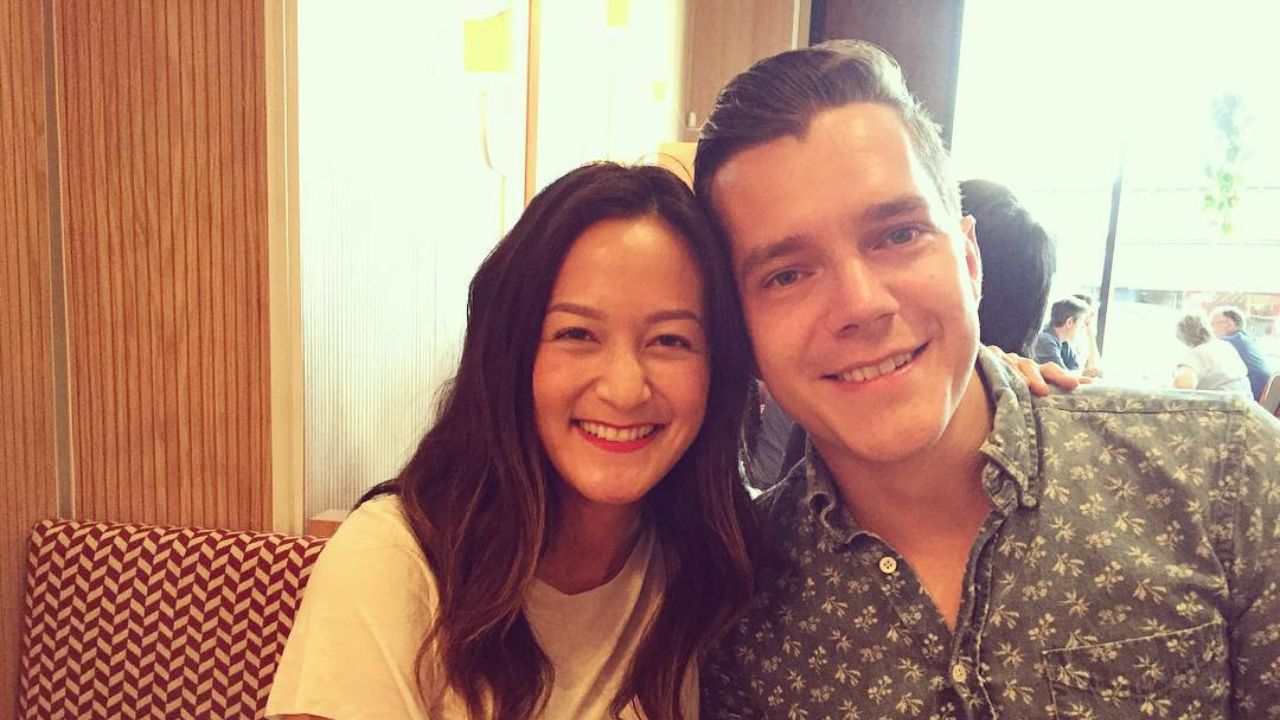 Shannon Chan-Kent is in a relationship with her boyfriend of 11 years, Jeremy Schuetze. Both Shannon and her beau are actors. (Shannon's Instagram)
Shannon Chan-Kent often shares pictures and posts about her boyfriend, Jeremy Schuetze, on her social media, and her beau does the same. The couple never misses each others' birthday or some special occasion, and they are the master of sharing silly pictures of their partner as well! If that's not love, what is?
In 2013, Shannon posted a picture of herself clad in a wedding dress, which for sure confused a lot of us and got us thinking if she married her boyfriend. Turned out it was just a prop for Avenue Q. In the caption, Chan-Kent wrote, "I'm getting married... 8 times a week in Avenue Q! Come see it [The Arts Club].
Who is Shannon Chan-Kent Boyfriend, Jeremy Schuetze?
Shannon Chan-Kent's boyfriend, Jeremy Schuetze, is also an actor. Moreover, the 34-year-old is also a writer known for his work in movies like "Jennifer's Body," "The Man in the High Castle," and "Once Upon a Time."
Some of Jeremy's latest stint includes "The Good Doctor" as "Benny Davis" in Forgive or Forget" episode, "Heritage Minutes" as "Dr. Frederick Banting" in "The Discovery of Insulin" episode, Siren as "Doctor Riley," and many more. All we can say is, Shannon Chan-Kent's boyfriend is actively working in the industry.
Some Facts You Should Know About Shannon Chan-Kent
Shannon set her foot in the entertainment biz in the early 2000s and mostly found success as a voice actress. As of now, she has voiced more than dozen of characters, including "Butterscotch, Spring Parade, and Angel" in "My Little Pony: Pony Life."
Shann's latest work includes portraying the character of "Kiki" on Netflix's Original, "You." Kiki is a close friend of "Sherry," played by Shalita Grant. Kiki, a mother, and a life coach, later befriends "Love Quinn," and that's how the story rolls.
Shannon, as we already mentioned, is one of the cast members of "Another Life." Chan-Kent portrays the character of "Iara," a hybrid alien-human lifeform that tries to fit-in in with one of the groups. "Iara" is often confused with names such as "Yara," or "Lara," which is understandable given the complexity of the name.
Don't Miss,