Bear Brown and Raven from Alaskan Bush Family have quite a lot going between them; the couple was formerly married, then they called it quit after a few months, and now they are together, again. Raiven Adams, and her former husband, Bear, were in touch even after the split, well, at least according to the reports.
In 2020, Raven from Alaskan Bush broke her silence and admitted Bear Brown is not in touch with her and her son, River. Raiven Adams said though Bear was always welcome to see his son, the reality star never showed up.
Adams added, "I have offered to bring our son to him; I d; It think he understands what being a parent. Hopefully, when he meets him, it will change his view and help him focus on our son. Custody should always be about healthy and safe ways to have the best relationship with both parents."
She continued, "He continues to lie to the public and lead people to believe I have prevented him from meeting our son. All I did was try and keep my son safe and come to an agreement that was best for him."
Well, that was the situation a few months earlier, but it seems Bear and Raven have come to an agreement with their relationship, and they are together now. The news of the couple getting back together came around in March of 2021. A media outlet reported Bear and Raven secretly got married!
On August 7, 2021, Raiven Adams recently took to her social media to post a picture of her, her husband, Bear Brown, and Son, River. In the caption, the "Alaskan Bush Family" star wrote, "We may have spent all this time being lost trying to fix ourselves."
Raiven added, "I wish we would have done that before we had you but we have done a tremendous job making sure you are loved and happy. Things may have been rocky for a while but for you, it's always been love." Indeed, it was such a wonderful message for their son.
Did Raven from Alaskan Bush Family Date Someone In-Between?
Clearly, Raiven Adams and Bear Brown were not in touch for a good few years, which is apparent from Raven's interview with InTouch Weekly. But while she was not with her Bear, did she date someone? Well, according to social profiles, she was in a dating scene.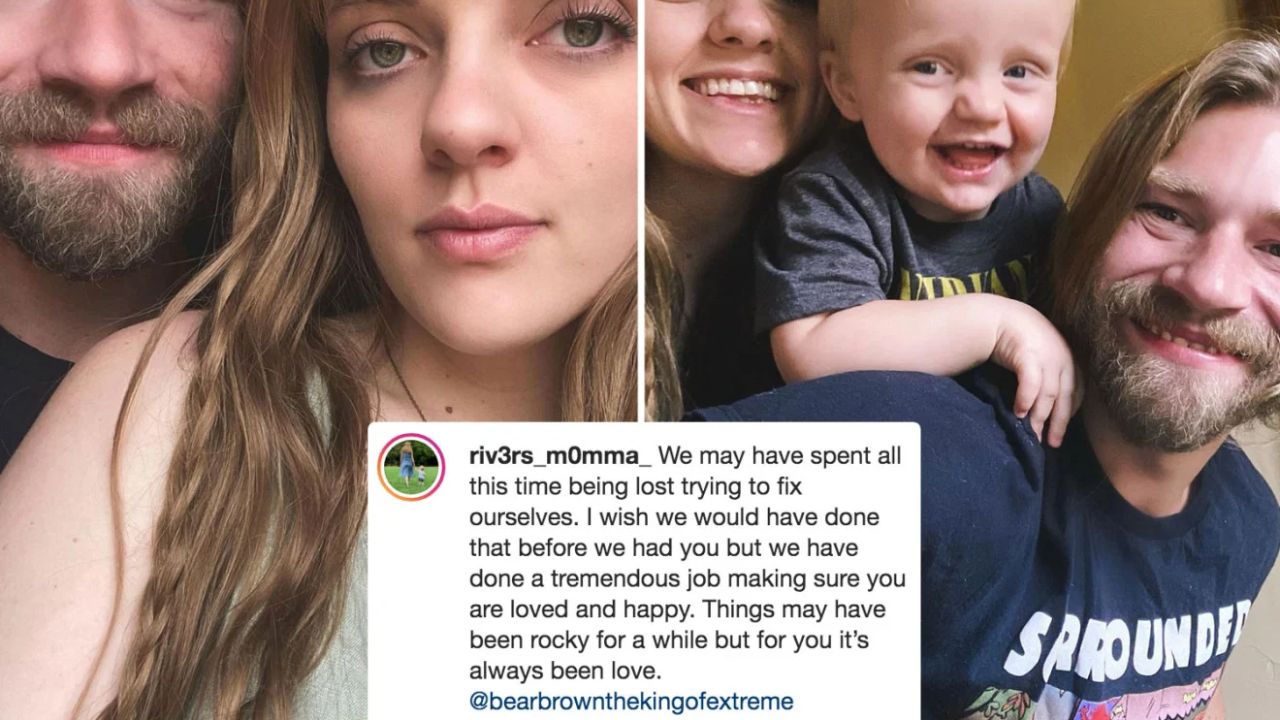 Raven admitted she dated a woman in a Q&A round with her fans, though she never revealed the person's name. Adams was in a relationship, which was a fling for her. After her relationship with a woman, Raiven said she is part of the LGBTQiA+ community.
What Happened to Bear and Raiven?
Bear and Raiven are together now, and they, including their son, River, seem to be happy now. But what happened between them that led to breaking their marriage before? Well, according to Raiven, Bear is to blame.
Following the couple called their marriage off, Raiven took to her social media to allege Bear of abuse. Even Raiven's mother, Kassy Michelle, took to her Instagram and alleged Bear Brown of domestic violence against his fiancee. This was during the time of River's delivery.
Her mom wrote, "This is my beautiful grandson. He is only 2 1/2 lbs right now and he is trying to make an entrance 10 weeks early. Please pray for Raiven and baby. Stress can cause complications in pregnancy which is why she is in preterm labor. Baby has received all the steroids and magnesium they can give him to help grow faster. Now hopefully god will bless Raiven with 10 more weeks."
After the allegations, Raven from Alaskan Bush People faced a major backlash from social media.
Don't Miss,