Brooke Miccio is a content creator from New York; she started her career as a YouTuber from her self-titled channel. Miccio is now popular as a co-host of the "Gals On The Go" Podcast. But there's one more interesting thing you should know about her; she worked in sales at some tech company before becoming an influencer.
Brooke Miccio decided to quit her high-paying job to be a full-time influencer, and what we can say, her decision couldn't be any better. Miccio is so famous even the biggest TikTok stars and singers like Taylor Swift and Charli D'Amelio are fans of her content.
Since we know, Brooke Miccio has managed to garner a huge following, and it's obvious her fans want to know more about her, precisely, her personal life. Brooke has been teasing her fans with her mysterious boyfriend but never revealed his pictures until today!
Brooke Revealed Her Boyfriend Face!
Brooke Miccio recently revealed her boyfriend; however, she wants to keep the mystery going for her fans; she hasn't disclosed her boyfriend's name yet. In her recent Instagram post, the social media influencer uploaded a series of pictures to reveal her man.
In the caption, Miccio wrote,
"I guess it's time to show u guys more than just his arms ?????."
Brooke's friend and co-host of the "Gals On The Go" Podcast, Danielle Carolan, was the first to comment on the post, and even Danielle was good at poking fun at Brooke's fans' curiosity. In the comment section, Danielle wrote,
"Love Y'all," followed by lit emoji, and she added, "Ladies and gentlemen... him!" and that's all she wrote; it seems no one wants to tell the name of the mysterious man!
We Found Brooke's Miccio Mysterious Man!
After hours of research (ahem... stalking), we finally found who the mysterious man is. However, Brooke Miccio requested not to disclose the name just yet. Gals on the Go Podcast host wants to do it herself on her Instagram, hopefully sometime soon.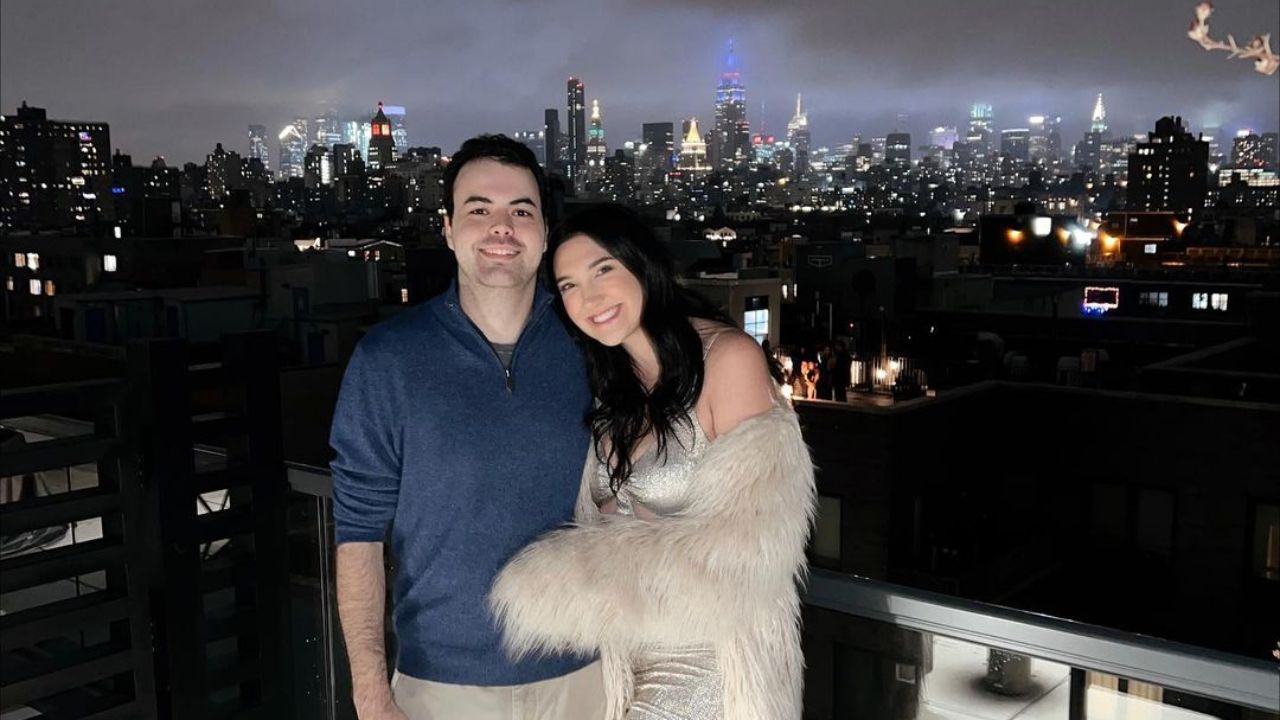 Brooke Miccio has been in a relationship with her boyfriend for over a year now. (Brooke Miccio Instagram)
Some sources suggest the couple has been in a relationship for a while now; the rumors of their romance started when they were seen together at multiple events. The speculations were true, and even Brooke admitted she had a new man in her life but hadn't revealed the name or face until recently.
Brooke Miccio still wants to keep her boyfriend's name a secret, but since we know who he is, let's find out what he does for a living.
Did Brooke Miccio Find Her Mr. Right?
If you follow Brooke's podcast and her content on YouTube, we are pretty sure she always had this image of her Mr. Right! To roughly put, the "Gals On The Go Podcast" host wanted a guy (her ideal) who looks like he works in a tech company. In short, she always wanted a nice guy with some solid foundation in his career.
So, did she find her ideal guy? Well, indeed, she did, we suppose. Brooke Miccio's boyfriend often tags along with her and goes to influencer events just to accompany her, and that's the sweetest thing about him. But is he really a tech guy?
Well, close! Brooke Miccio's boyfriend, [NAME HIDDEN], is a science guy! That's all we can say for now, as Brooke requested to reveal anything. While talking about their ages, Brooke Miccio is 24 years old as of 2022, while her boyfriend is speculated to be in his late 20s.
Don't Miss,