William Patrick Zalatoris, AKA Will Zalatoris, is an American professional golfer on the PGA Tour. The 25-year-old won the 2020 TPC Colorado Championship and finished second in the 2021 Master Tournaments. Seems like the pro-golfer is already off to a good start in a career.
Well, not just in his career, it seems Will Zalatoris is pretty solid in his personal life as well; the man is blessed with a beautiful and loving girlfriend, Caitlin Sellers. The couple got engaged recently and are waiting for their big day (wedding).
Will Zalatoris proposed to his longtime girlfriend, Caitlin Sellers, on April 26, 2021. The 25-year-old pro golfer took to his Instagram account and uploaded a series of pictures where he was seen on his knees, proposing to his girlfriend.
In the caption, Will wrote,
"Best day of my life. I Love you."
Following the announcement, many fans come forward to congratulate the couple. One fan wrote, "Congratulations ??So excited to celebrate with you guys!." Another fan added, "My man!! So happy for you guys!! Congrats buddy!! ? ?."
The pro golfer is yet to announce the wedding date, but the love birds are busy making work trips. Yes, Caitlin often tags along with her beau. In May 2021, the couple made a trip to Charleston, South Carolina.
During the time, Will Zalatoris said,
"Another fun major week! Congrats to Phil, enjoyed my practice round with him on Monday. I am also proud to announce that I have partnered with @nicholasair. They understand that just like on the @pgatour, good is never good enough - you must be elite. Happy to kick off our relationship with a nice Challenger upgrade!"
Will Zalatoris and Caitlin Sellers Relationship Timeline
Will Zalatoris and Caitlin Sellers have been dating for over four years now. They went public about their relationship in 2018; Zal posted a picture of him and Sellers on his Instagram in December 2018, the same year he turned professional.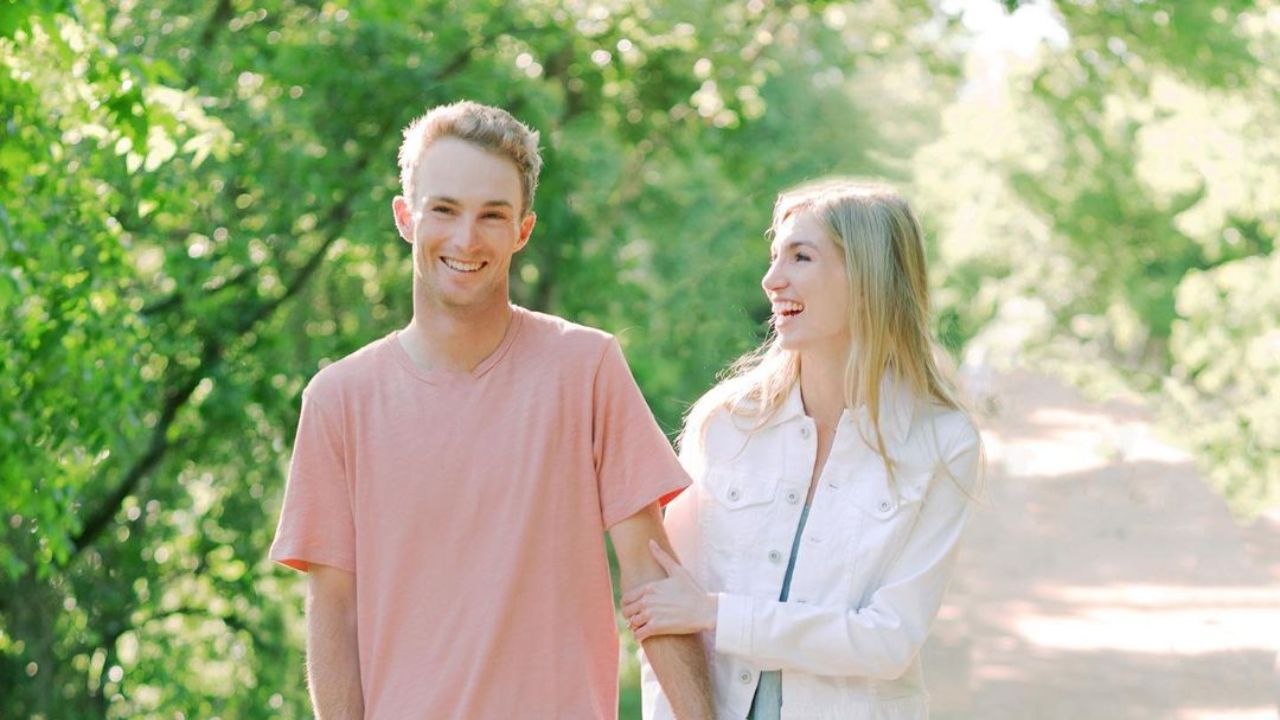 Will Zalatoris and his girlfriend, Caitlin Sellers, are engaged now. The couple announced their engagement on April 26, 2021.
Maybe, Zalatoris was waiting for the big moment to go public about his relationship with Caitlin Seller; What better time it could be than turning a pro golfer, right? So, here's what people are saying about the couple. Zalatoris and Sellers met at Wake Forest, but she graduated from college, but Zal skipped the senior year.
Who is Will Zalatoris' Girlfriend, Caitlin Sellers?
As mentioned earlier, Will Zalatoris' girlfriend, Caitlin Sellers, graduated from Wake Forests and earned her Master's degree in marketing and management from the University of Texas. After her PG, Caitlin works as Marketing Analyst.
Some online sources claim Caitlin Sellers was born on July 29, 1995, but we are not really sure if the information is correct. However, she indeed celebrates her birthday on July 29. in 2020, Will posted a birthday message to his gf on his Instagram account and wrote,
"Happy 25th, Love. Nice to finally be with you on your birthday," followed by a red heart emoji. We suppose that confirms the information; indeed, Caitlin was born in 1996. Will Zalatoris' girlfriend stays away from the media spotlight, Caitlin Sellers does have an Instagram account but keeps it private.
Don't Miss,