Evan Berle is the boyfriend of Chloe Kim; Chloe is an American professional snowboarder and Olympic Gold Medalist; In 2018, Chloe became the youngest woman to win an Olympic snowboarding gold medal at Women's Snowboard Halfpipe when she was just 17 years old.
Now fast forward to 2022; Chloe Kim is all grown up now. The Olympic gold medalist is 21 years old, and it seems she has already found someone special in her life. Indeed, Chloe Kim is in a blissful relationship with her new boyfriend, Evan Berle.
Chloe Kim and Evan Berle went public about their relationship in January 2020, but some reports suggest the couple has known each other for ages. Let's find out more about their relationship and find out how they met and fell in love.
Chloe Kim and Evan Berle's Relationship Timeline
As mentioned earlier, Chloe Kim has been in a relationship with her boyfriend, Evan Berle, for over a year now. The couple went Instagram official on January 1, 2020. On January 1 this year, the couple celebrated their first anniversary; they took to Instagram on their special day to wish each other.
Chloe uploaded a series of pictures of her and Evan, and in the caption, she wrote,
"Happy anniversary bubs! You're pretty funny and I'm not sick of you yetttt.. hehe. Seriously the best quarantine buddy I could ask for and am so grateful for you. Love you lots, thanks for picking up those waffles. ❤️❤️"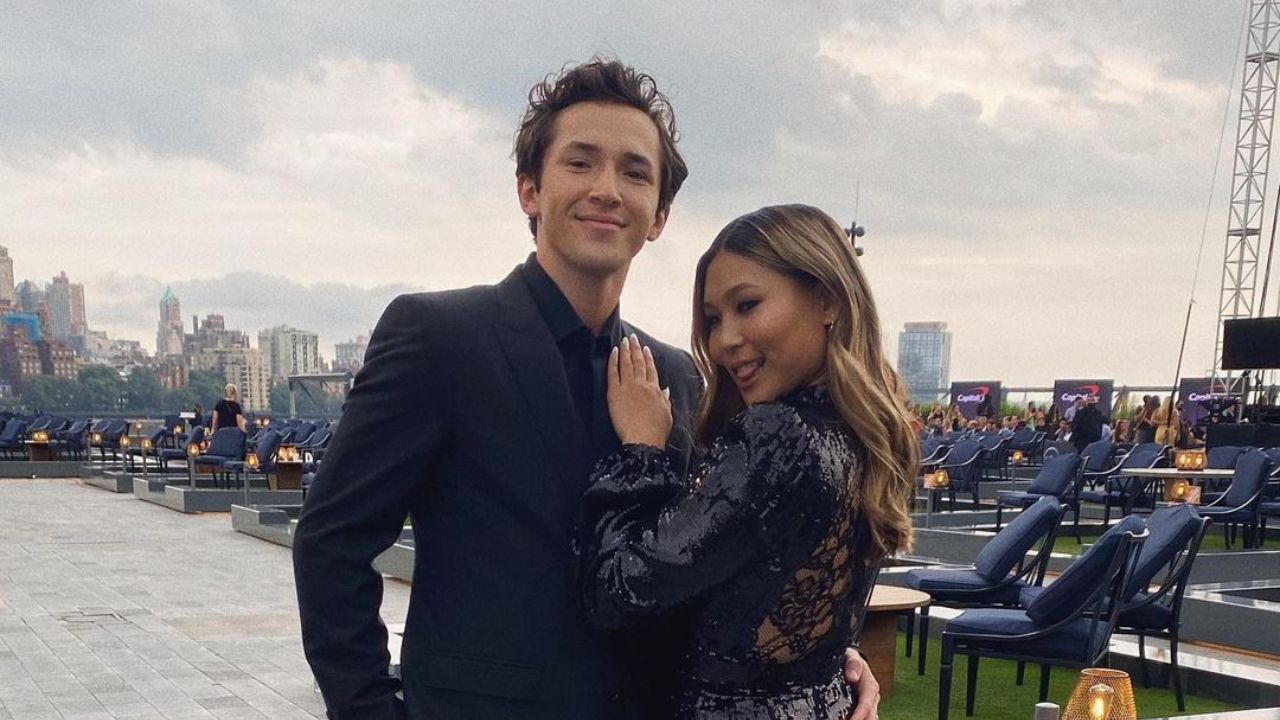 Chloe Kim is in a relationship with her boyfriend, Evan Berle, following her break up with Toby Miller. Chloe and Evan went public about their relationship on January 1, 2022.
The same day, Evan took to his Instagram account and uploaded pictures of him and Kim. In the caption, he wrote,
"One year down, many more to go. Happy anniversary beautiful girl, you make every single part of life better and I am so lucky to spend everyday with my best friend."
We suppose you know it by now, the Olympic gold medalist and Evan were best friends before they started dating; they still are, though! It's one in a million something like this happens. Falling in love with your best friend is the best thing you could ever ask for, and Chloe and Evan found theirs!
Who is Chloe Kim's Boyfriend, Evan Berle?
Chloe Kim's boyfriend, Evan Berle, is an athlete, too. The 23-year-old is a skateboarder and snowboarder. Chloe and Evan are often seen together snowboarding with their friends. But when Evan is not with his girlfriend, he prefers going skateboarding!
Besides skateboarding, Evan Berle seems to be a guy who loves traveling; in fact, he and Chloe have traveled a few countries together. After some research, we found Evan Berle earned his Bachelor of Arts degree in Art History, Criticism, and Conservation from Santa Monica College.
Chloe Kim's beau, Evan Berle, is from Los Angeles Metropolitan area and is 23 years old as of 2022. And we almost forgot Evan Berle is an aspiring politician, as he mentioned in his Instagram bio.
Chloe Kim Was in a Relationship with Toby Miller
Some readers may already know this, but Chloe Kim was in a relationship with Toby Miller before falling in love with Evan Berle. Chloe and Toby, both snowboarders, dated for a few months before parting ways. We are not sure why the former couple broke up, but it seems the two separated on amicable terms.
Some of the posts on Chloe's Instagram still have reminiscence of her former boyfriend, which suggests Chloe and Toby are still friends after the breakup. In the caption, she wrote,
"Post swim at the beach! [Toby Miller] taught me how to catch lil crabs in the sand hehe. Also sad to announce I will be saying goodbye to this car 🙁 what should my next car be?? ❤️."
Don't Miss,