Jeffrey Dahmer was the notorious serial killer who took 17 lives and ate them between 1978 and 1991. The man-eater was convicted in 1992 after one of his victims escaped from and flagged a police car. In his report to police, the victim, Tracy Edwards, said he was lured to Jeffrey Dahmer's apartment and was asked for nude photos in exchange for money.
The next thing Tracy found was him handcuffed and Dahmer threatening him with a knife, telling him to undress. Luckily, Edwards was able to run away and flagged down a police car. Somehow Tracy managed to escape and found a police car nearby. After the police raided Jeffrey's apartment, they found photos of dead bodies, body parts in the fridge, and 65-gallon acid.
This brings us a question, what was Jeffrey Dahmer like when he was a kid? According to his father, Jeffrey fancied everything related to death; he used to collect dead animal carcasses and enjoy the clanking of bones; in short, he was just dark inside.
Jeffrey Dahmer in School: His Yearbook Prank!
Jeffrey Dahmer was dark inside and loved everything related to death. He enjoyed killing animals and keeping their bones in a collection, but in some part, he was someone who enjoyed pulling practical jokes on his friends. According to his father, Lionel Dahmer, he had trouble connecting with people; he just didn't know how to blend in.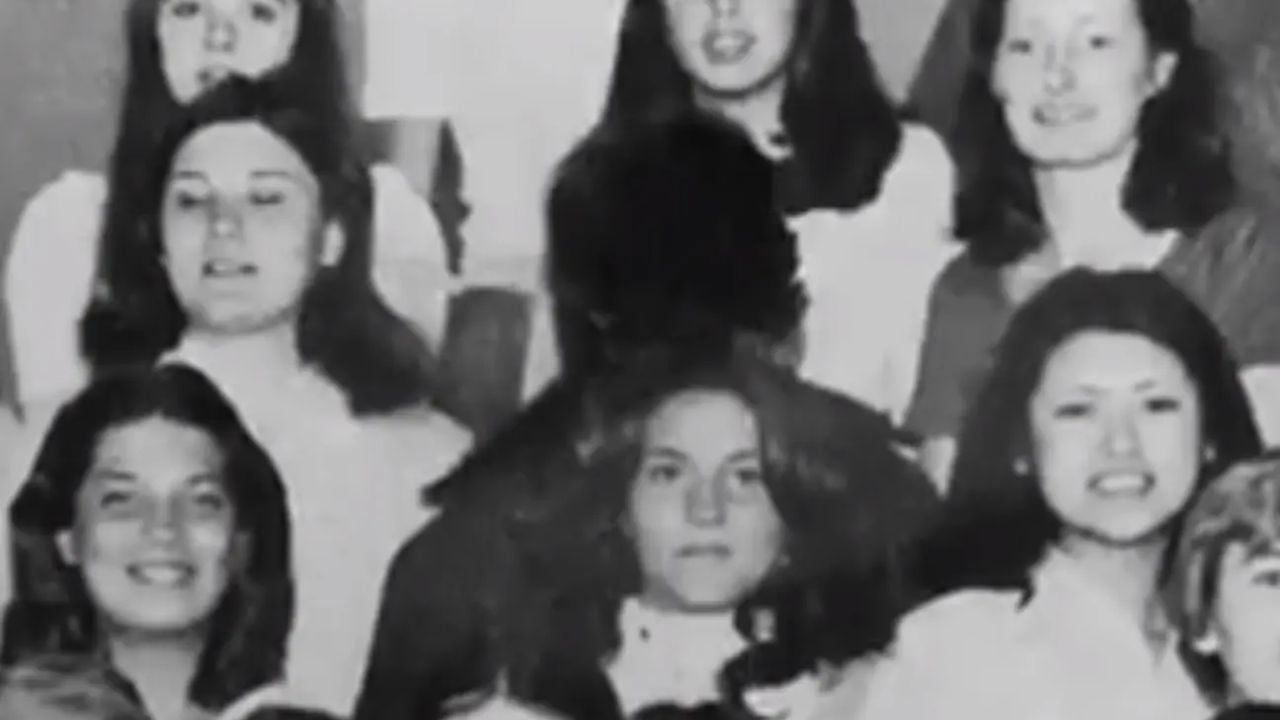 Jeffrey's classmate said, "It's one of the first things I thought about when I heard he was arrested for some reason. I just remembered this strange photograph that is so haunting today to look at and know that this person, right dead center in the middle, is Jeffrey Dahmer."
So to fit in, Jeffrey Dahmer used to pull practical jokes on his schoolmates. He sometimes pretended to have seizures; however, his most iconic move was a Yearbook Prank! Dahmer would try to sneak into as many club yearbook pictures as possible. After a teacher learned about his prank, she smudged his face with a permanent marker.
The Jeffrey Dahmer Yearbook Prank was featured on Discovery's show, "Jeffrey Dahmer: Mind of a Monster." Jeffrey's classmate, Mike Krukal, shares a yearbook photo showing Jeffrey's prank.
Krukal says, "The most famous photograph in our yearbook is one of Dahmer's pranks, and this is the photograph right here. In our senior year, they took photographs of all the groups, the sports groups, the clubs, and everything else. And Jeff Dahmer got in group photos that he was not a member of the group."
Mike Krukal added,
"I think the funniest one is the National Honor Society, which is supposed to be the brightest kids, right? And definitely in our senior year, Jeff Dahmer was not in that group academically, but he's in this photograph, and I believe it's the president of the group who had him blacked out. So in all the yearbooks, there's a body without a head."
Evan Peters' New Show, Monster, on Netflix
There's another show lined up based on the story of Jeffrey Dahmer; The new Netflix show, "Monster: The Jeffrey Dahmer Story," is coming soon on the streaming platform featuring Evan Peters in the lead role. Evan will play the character of Jeffrey Dahmer in the upcoming show.
The show's filming was done mostly in Pomona, California, and according to the reports, the production team has already wrapped up the filming. The show is expected to come out in late 2022, somewhere between September and December."
Don't Miss Them,