Netflix announced it's working on a new serial killer story; the new 10-part limited series, "Monster: The Jeffrey Dahmer Story," has already begun production of the series. The show was written by Ryan Murphy and created by Murphy himself along with Ian Brennan and David McMillan.
The upcoming Netflix series is based on the true story of Jeffrey Dahmer, a notorious serial killer who committed 17 murders between 1978 and 1991. A report by Deadline suggests that the show is expected to show Jeffrey's life in the 70s and 80 and conclude the series with his arrest in 1991.
Evan Peters As Jeffrey Dahmer
The American Horror Story star, Evan Peters, will play the lead in the upcoming Netflix series, "Monster: The Jeffrey Dahmer Story." The 10-part limited series is on its production stage and is mostly filmed in Pomona, California.
There's still a debate if the show has wrapped up filming; some reports suggest that the Jeffrey Dahmer Story completed filming on September 13, 2021, while some argue the production team is still filming a few remaining shots.
Evan Peters' Jeffrey Dahmer Release Date: When is the Show Coming on Netflix?
Netflix hasn't announced the official date for the show's release; however, according to some reports, Evan Peters' "Monster: The Jeffrey Dahmer Story" is Expected to premiere somewhere in late 2022 or early 2023. Though the filming is almost complete, the series is not coming any sooner than September 2022.
Recently, some behind the scene photos and videos from the set of "Monster: The Jeffrey Dahmer Story," were made public. An American Horror Story fan page posted some pictures from the filming location.
Who is Jeffrey Dahmer?
Jeffrey Dahmer is a serial killer who killed 17 men between 1978 and 1991. Jeffrey was born on May 21, 1960, in a middle-class family in Wisconsin. According to his father, Dahmer was fascinated with everything related to death. He used to collect dead animals' bodies and enjoyed the sound of rattling bones.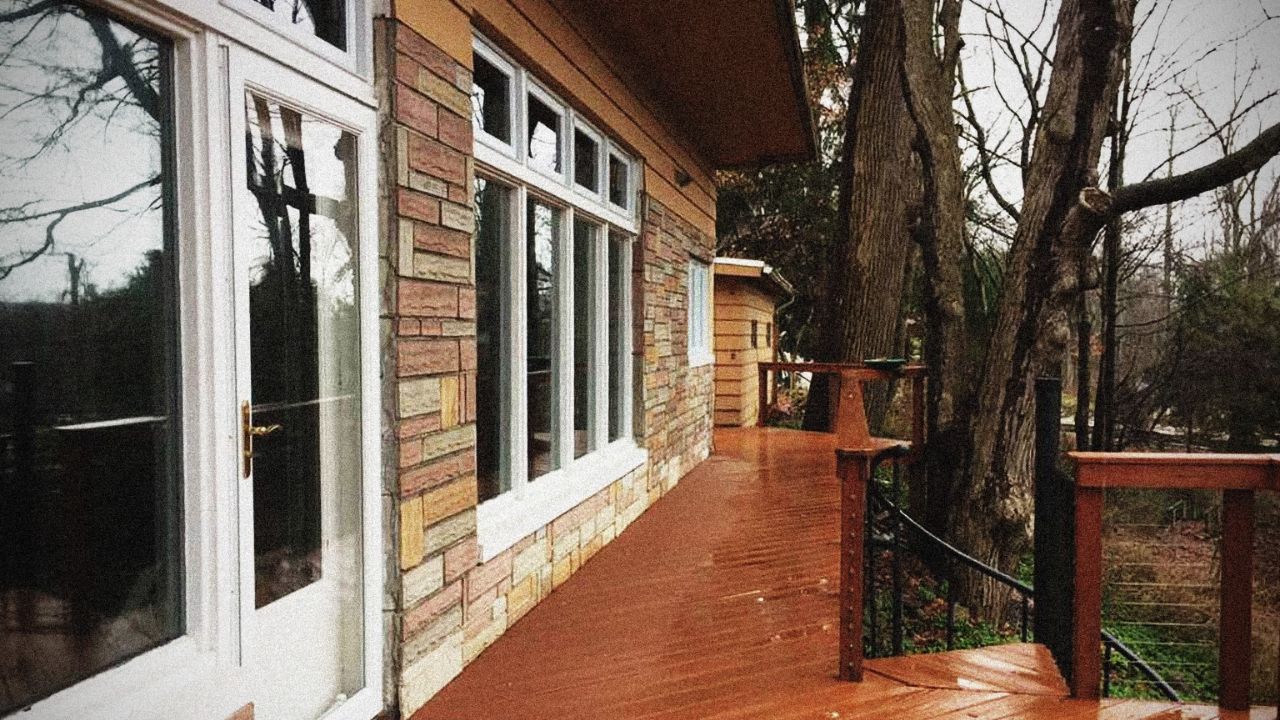 Jeffrey Dahmer Childhood Home: The house is now owned by musician Chris Butler. (The Observer)
When Jeffrey reached high school, his family moved to Bath Township in Akron, Ohio. Later, he became an alcoholic and discovered he was gay. Jeffrey Dahmer started fantasizing about raping men and became aroused by the idea of completely dominating and controlling another person.
That's how the gruesome story of "Monster" began; After graduating from high school, he committed his first murder. According to biography.com, Dahmer killed his first victim, "Steven Hicks," in June 1978. He took Steven to his parent's house and got him drunk. When Steven Hicks tried to leave, he killed him by striking him in the head and strangling him with a barbell.
Jeffrey Dahmer's last victim was Konerak Sinthasomphone; Dahmer not only killed his victim, but he also kept body parts in the refrigerator so he could eat them later. Some reports suggest Jeffrey used to drill holes into victims' heads while still alive.
After drilling a hole into the head, Jeffrey Dahmer then would pour hydrochloric acid onto the victim's brain in the hope the person would be in an unresistant and submissive state. Dahmer was caught red-handed in July 0f 1991 when he tried to kill Tracy Edwards.
Tracy Edwards, who was lured to Dahmer's apartment, was asked for nude photos in exchange for money. The next thing Tracy found was him handcuffed and Dahmer threatening him with a knife, telling him to undress. Luckily, Edwards was able to run away and flagged down a police car.
As the police raided Jeffrey Dahmer's apartment, they found pictures of dismembered corpses, a 57-gallon drum of acid, four severed heads in the kitchen, seven skulls, and numerous body parts in the fridge.
What Happened to Jeffrey Dahmer? Is He Dead?
Jeffrey Dahmer was arrested on July 22, 1991. His trial began in January 1992. Shockingly, Dahmer pleaded not guilty despite confessing all the killings during police interrogation. Later, he changed his plea to guilty by virtue of insanity.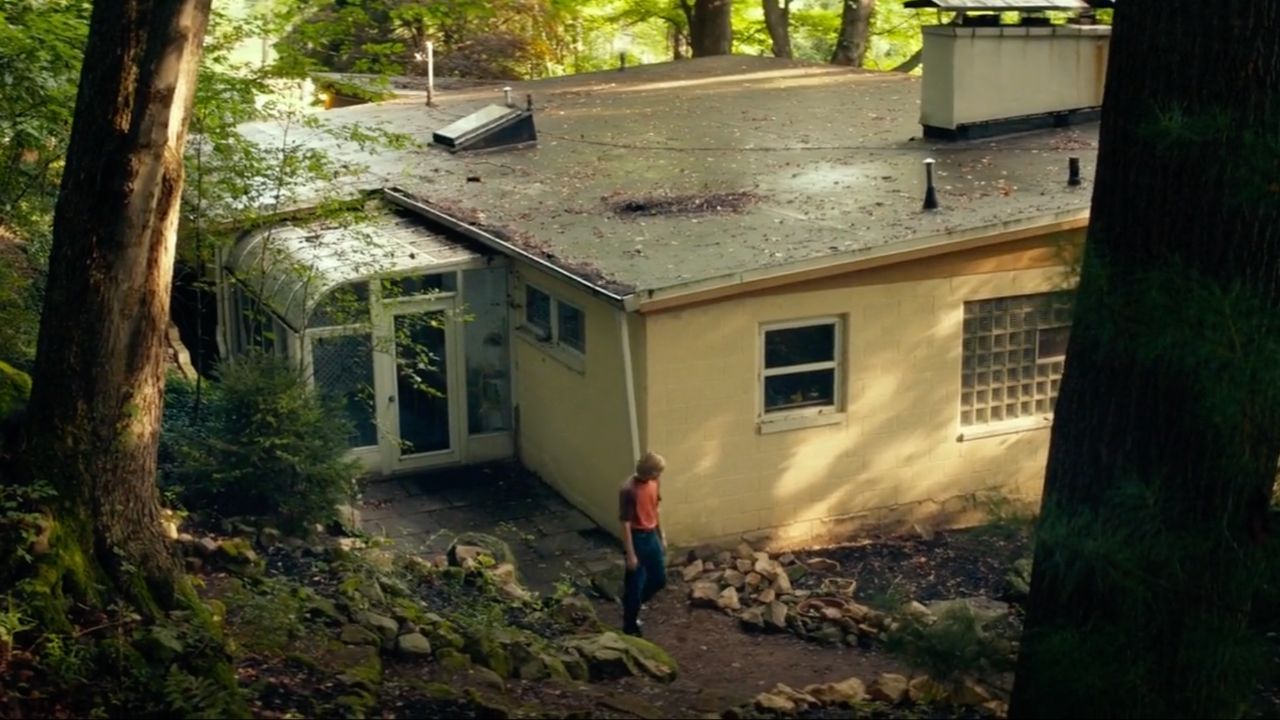 Ross Lynch's Jeffrey Dahmer movie featured a real house in Ohio. (a still from "My Friend Dahmer")
On November 28, 1994, Jeffrey Dahmer was killed by his fellow inmate, Christopher Scarver. Scarver later revealed he was disturbed by Dahmer's crime, and Christopher added,
"He would fashion severed limbs out of prison food to taunt the other inmates. He'd use ketchup for the blood. He would put them in places where people would be. He crossed the line with some people — prisoners, and prison staff."
On November 28, Christopher Scarver attacked Jeffrey Dahmer in a gym with a 5lb metal bar and beat him around the head, crushing his skull.
Don't Miss Them,