Jen Shah, one of the most prominent figures of Bravo's reality show, "Real Housewives of Salt Lake City." Born on October 4, 1973, the 48-year-old reality star started appearing from the show's first season. Recently, season 2 of RHOSLC premiered, and there are many things to catch up on about Jen Shah!
Shah is the center of all dramas on season 2 of Real Housewives of Salt Lake City; the self-proclaimed "Queen Bee" seems to be in a lot of mess after a few things unfolded during the show's airing.
There is a new entry on the show, Jen Shah's first assistant, Stuart Smith, and some people have nasty speculations about the two. While Stuart Smith was introduced as Jen Shah's assistant, some reports suggest the two have had a close relationship for years.
Many outlets suggested their relationship is all business-related, but some fans still argue they have something going on between them.
Jen Shah Legal: Why Was She Arrested?
Jen Shah and her assistant Stuart Smith were arrested on charges including conspiracy. According to the reports, on the last episode of RHOSLC, all cast members were boarding the bus to spend two days in Vial, Colo. Jen gets a call (reportedly from her husband, Sharrieff Shah) makes up a story about her husband's illness.
Later, after she leaves, NYPD and Homeland Security Investigations team show up looking for Jen Shah. All fans and cast members were left surprised. Following the episode, multiple outlets reported Jen Shah and Stuart were arrested but pleaded not guilty to all the charges.
Jen Shah and Stuart Smith Relationship!
Jen Shah's arrest created a stir in the RHOSLC world, it's true she and Stuart Smith were later released, but one thing we found out during one of the episodes is that the two are more than just business partners.
Thanks to The Salt Lake Tribune, the media outlet posted an excerpt from the show, on which we found that Jen Shah and Stuart Smith are close. Jen admitted Stuart knows her favorite color, her favorite food, he will get her tampons, and what not!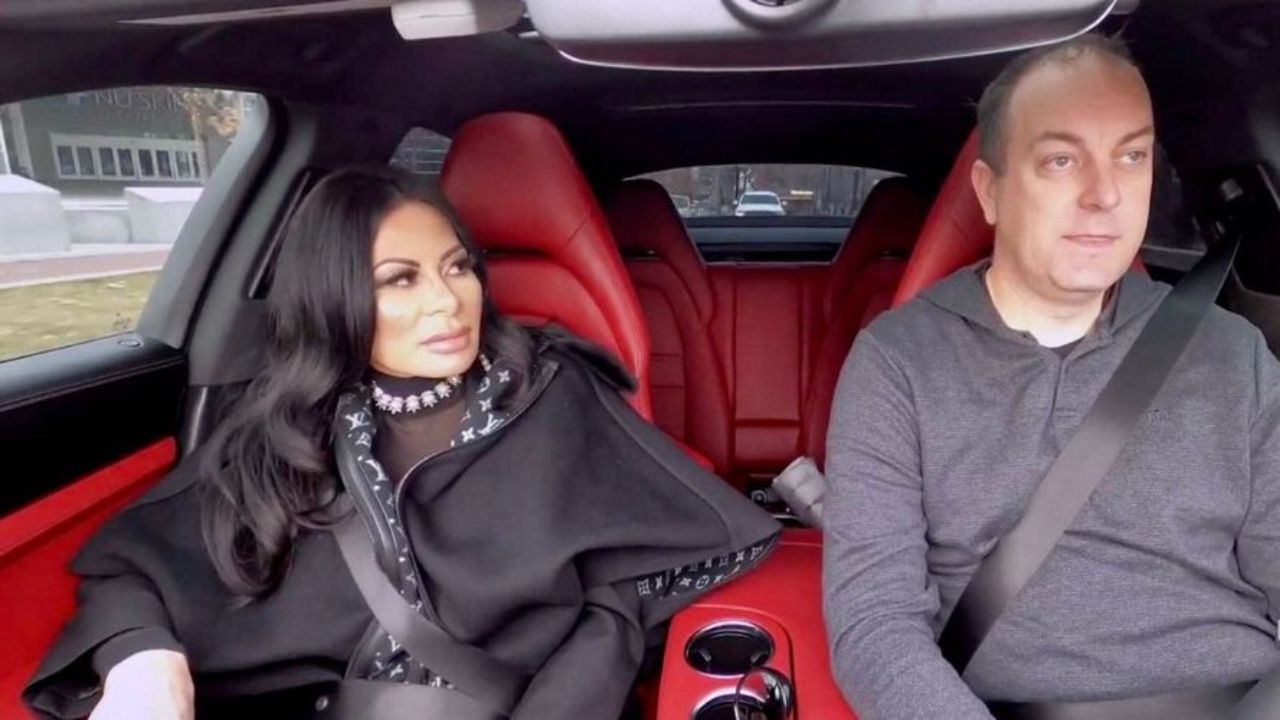 RHOSLC star Jen and Stuart Smith's relationship.
During the episode, while talking with Stuart, Jen said, "My therapist advised me to spend quality time with the people I love, which is you. I envy what you have. You are with your kids every day, and I have sacrificed that for work."
Jen added, "To set up all these businesses and companies, I did it so that we could take care of employees... And if I wouldn't have sacrificed that, a lot of families wouldn't be eating right now. Thank you for sticking with me through bad times, the good times, and I hope you realize too, like, the sacrifice I made - they are to take care of you and your family!"
Don't Miss,