If you want to know more about Jenna Prandini, there's no one better than her coach, Edrick Floreal, who can describe her as an athlete. The 28-year-old American Olympian's coach said, "She has run some unbelievable times in practice, but, something about the 100 is kryptonite for Jenna."
We suppose Edrick is right; despite matching the season-best 11.11 seconds, the 28-year-old athlete will miss the final. It was the first best performance of Jenna in her second Olympic appearance. Behind by a few milliseconds to Dina Asher-Smith of Great Britain, who finished in 11.05, Jenna finished fourth in the Olympic semifinal heats.
The Clovis sprint star, Jenna Prandini, now aims at women's 200-meter; in fact, she has already advanced to the seminals in an easy 22.56 seconds. FYI, no other runner finished 200 meters in less than 22 seconds.
We know Jenna Prandini will continue to do her best in the Olympics, but as her coach said, something about a 100-meter race always messes up with Jenna. However, the 28-year-old sprinter is gearing up for the three semifinal heats in the women's 200-meter scheduled for 3:25 AM Monday from the National Stadium in Tokyo.
As we all know, she is doing pretty good in her career; now, let's move on to Jenna Prandini's personal life and find out if she is dating someone.
Jenna Prandini Boyfriend 2021 - Is She Dating Someone?
Jenna Prandini is hard to catch, you can take that literally, but yes, she is hard to get. The 28-year-old sprinter is single and doesn't have a boyfriend as of 2021. The two-time national champion at 200 meters doesn't seem to be the kind of person who would hide things from her fan, so if she had a boyfriend, we would know.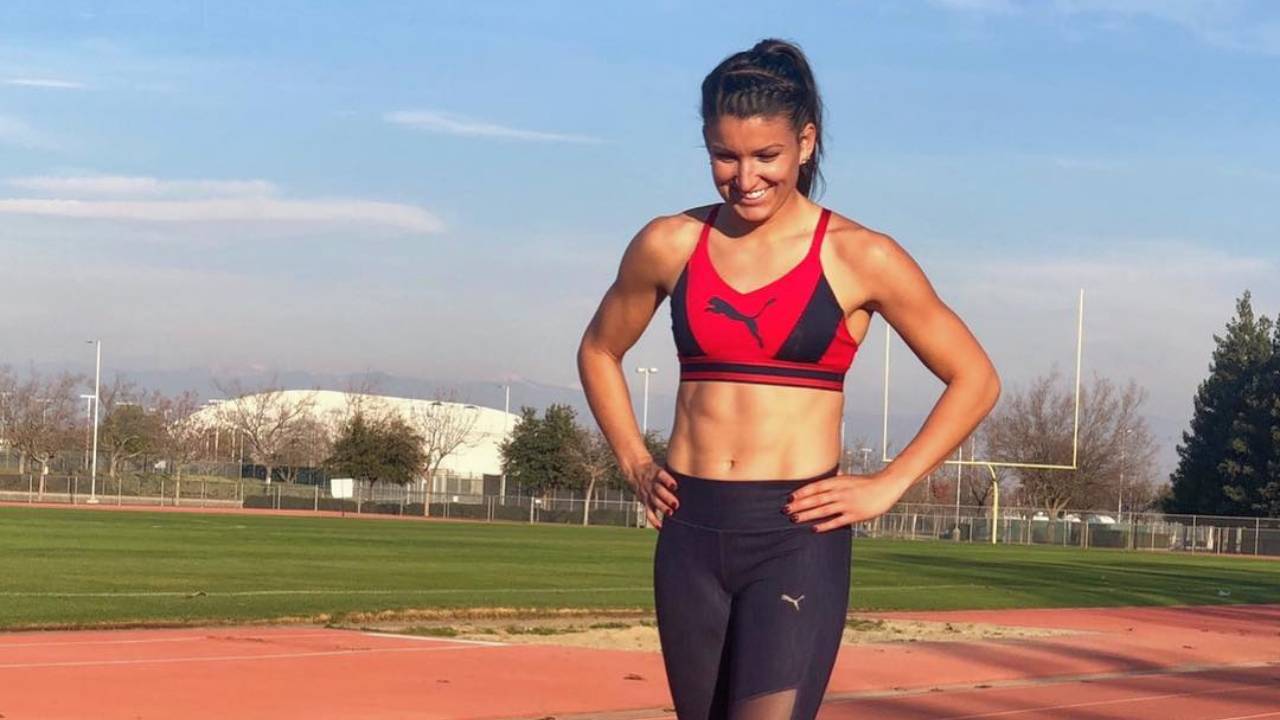 Jenna Prandini doesn't have a boyfriend; the 28-year-old sprinter is still single as of 2021.
When we e-stalked her social profiles, we mostly saw her busy working on her workout and practice. Sometimes with friends, fellow athletes, and family, but never with a boyfriend or someone who seemed to be dating the athlete.
Anyways, we saw some flirts on her profile; we even got to see some flirty messages exchanged; for instance, even Kerron Clement flirted with Prandini a few days earlier. When Jenna Prandini uploaded her picture, Kerron took to the comment section and wrote, "You must had a different photographer from everyone else.. cause … this photo is everything ?????."
Clement just didn't stop there; he added, "This photo!! ????? umm… yeahhh!!! Girllll ?," to which Jenna replied with a "feeling loved" emoji. Well, it's just a friendly message exchange between the two fellow athletes, but it was enough to spark their romance rumors. However, we can almost guarantee the two are not dating. Here's why!
Why do We think Jenna Prandini and Kerron Clement are not Dating?
Jenna Prandini is the kind of person who wouldn't take her time off from her practice, at least not when she knew she was going to the Olympics this year as well. And pretty much the same goes for Kerron Clement as well.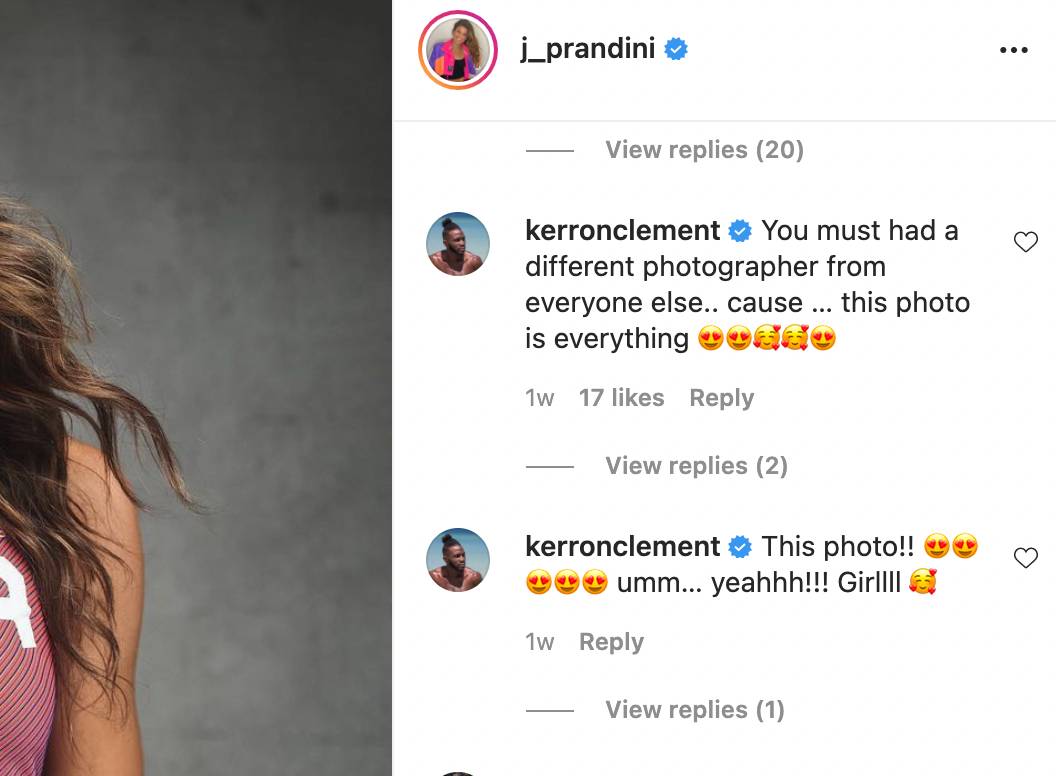 Kerron Clement flirts with Jenna on her profile; however, we can still confirm the two are not dating. (Jenna's Instagram)
Kerron Clement, moreover, recently came out as gay, which cancels out all the possibility of him and Jenna Prandini dating. On October 19, 2019, Kerron took to his Instagram account and came out.
In his caption, Kerron wrote, "Good morning IG fam! Sorry about the last deleted post, I'm waiting for official photos from Nike (for those who have liked and commented previously) Once again I apologize. I'M just a perfectionist ? and i want my IG followers to see the highest quality. I got a little too excited and impatient for the photos.. I was like tick tock ??.. but I Love you guys...???????️‍? #pride #gay #befree #betrue."
While the caption itself didn't say much, his hashtags said everything.
So, all we can say or assume for now is, Jenna Prandini is still single as of 2021.
Don't Miss