Sunisa Lee, aka Suni Lee, is taking all the applauds from the Olympic Village and the world, for that matter. The 18-year-old is the gold medalist artistic gymnast and 2020 Olympic all-around champion, but she didn't win gold; she won the hearts of many.
Standing just 5-foot tall, Sunisa Lee has reached all-new heights, a flight many limit the idea to just a dream. But Suni Lee made it all possible with her dedication and eagerness to do better at the mere age of 18.
With her gold medal win at the Olympics, Suni Lee surpassed everyone's expectations, including herself. After bagging a gold medal for the Team USA, Suni Lee talked with the media.
Lee said, "This is such a surreal moment. I just feel like I could have never been here ever. It doesn't even feel like real life."
There is so much to learn about this amazing talent; we will do just that here in a moment, but before, let's find out if she is in a dating scene.
Suni Lee Boyfriend 2021
Suni Lee, from what we saw, after e-stalking her social profiles (guilty), dedicates most of her time of the day to practice. It will be surprising to know if she still manages time to hang out with friends, let alone having a boyfriend.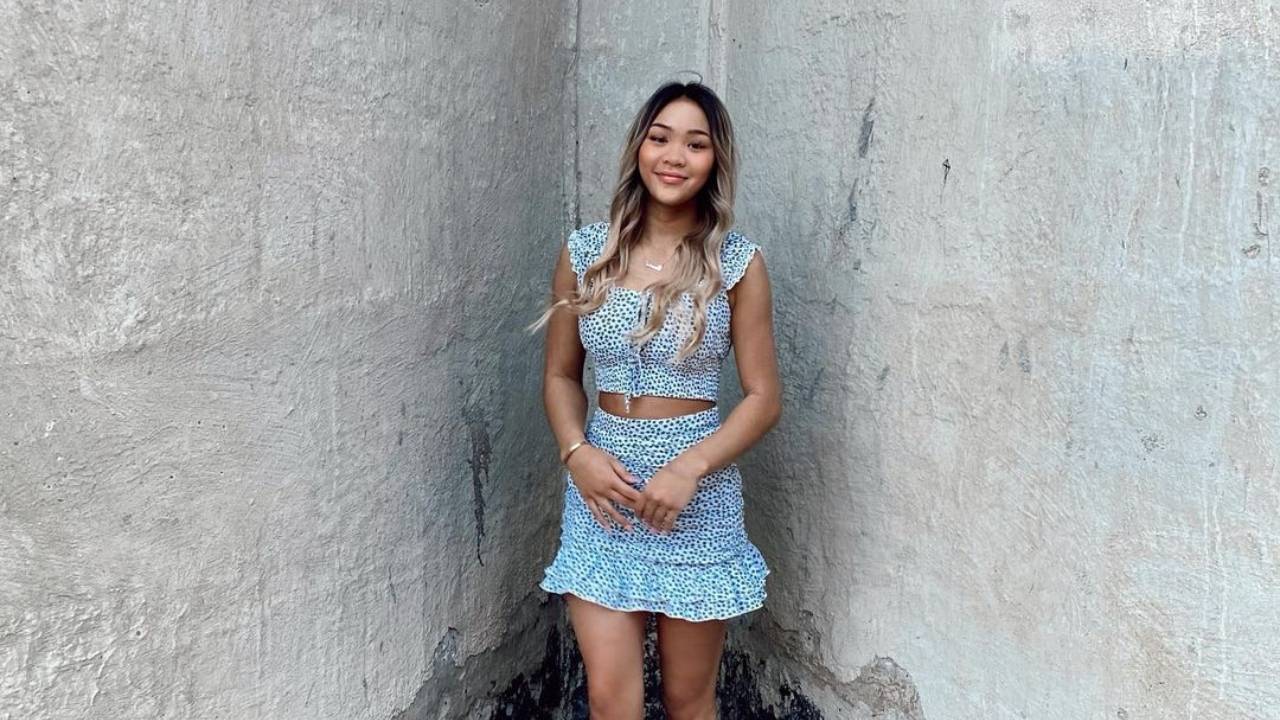 Suni Lee doesn't have a boyfriend; the Olympic gold medalist is single as of 2021. (Suni Lee's Instagram)
But we do not completely deny the fact that she might manage a little time for herself, or for a boyfriend for that matter. However, Suni Lee, as it seems, is still single as of 2021.
In fact, she finds time to go out, hang out with friends, or go for a drive with her besties and stuff like that, but not a boyfriend. Well, she is living her dream anyway!
Suni Lee's Proud Parents
Not only parents, Sunisa Lee's whole family's reaction to her win was a pure gold itself. Gia Vang, NBC Kare11 anchor, was the one to update us with every second of Suni Lee and her family's life on Twitter. Being a Hmong herself, Vang feels close to Suni.
Vang also updated us with hours after Suni Lee wins gold; Sunisa's sister, Shyenne Lee, FaceTime'd her sister, and the whole crowd of her family shouted, "WE LOVE YOU!" - The joy of tears everywhere!
Sunisa Lee is the eldest child in her family; born to her father, John Lee, and mother, Yeev Thoj, she is blessed with two younger sisters. The whole Hmong community in the US is rejoicing Suni Lee's win.
Suni Lee's Dad Helped Her Start in the Gymnastics
Dads are "superheroes," a phrase taken so lightly and overused that it has almost lost its value, however, Suni Lee's dad, John Lee, is a real hero for her. According to Elle Magazine, it was him who helped the Olympian get her start in the gymnastics.
When Suni was just seven years old, her dad repurposed an old mattress into a makeshift balance beam, and that's how he taught his daughter to do flips in their backyard.
Many of us, when we were all excited to see Suni Lee's parents' reaction after win, we saw John Lee on a wheelchair. It was only back in 2019, when Sunisa as all set to leave for the US National Gymnastics Championships, John fell from a ladder while trimming a tree.
Following the accident, John was left paralyzed from the chest down, with broken wrists and fractured ribs. But no pain can take him down as his super daughter wins gold for her, her family, Hmong community, and the whole country. God Bless America!
Don't Miss