The American Comedian, Kathy Griffin, is known for her comedy specials on television. The 62-year-old is considered good at impersonating other people on her comedy sketches. In a similar fashion, she tried to impersonate the Twitter owner, Elon Musk, on Twitter.
The 62-year-old comedian was banned from the platform following her impersonation of Elon Musk. Kathy explained her reasons. She said the new policy, where one can buy a verified checkmark, or in their term, Twitter Blue,  for $8 per month, is full of flaws. In fact, the new subscription plan has received widespread backlash from the community itself.
After a brief suspension, Kathy Griffin's twitter account was reinstated. The news was confirmed by Twitter's owner, Elon Musk, himself. In his tweet, Musk wrote, "Kathie Griffin, Jorden Peterson & Babylon Bee have been reinstated. Trump decision has not yet been made."
Following the tweet, Musk also started a poll on whether he should bring back the former president's Twitter account. As of this writing, the votes are fairly in favor of Donald Trump. More than 54% of people are voting to bring back Trump on the platform as of this writing.
We will discuss Donald Trump's Twitter account some other time, but let's find out what really happened between Kathy Griffin and Elon Musk.
Elon Musk Mocked Kathy Griffin Following Her Account Suspension
As reported by CNN, Griffin's account was suspended following her impersonation of Musk. On Sunday, Elon mocked the comedian, saying she was suspended for impersonating a comedian. He joked she could get her account back by paying $8 a month for Twitter Blue. Obviously, she couldn't reply to his tweet.
But does it comply with what Elon said about free speech? As an owner, can he suspend any account at any given time? Well, in his statement, Musk said going forward any Twitter handles engaging in impersonation without clearly specifying "parody" will be permanently suspended.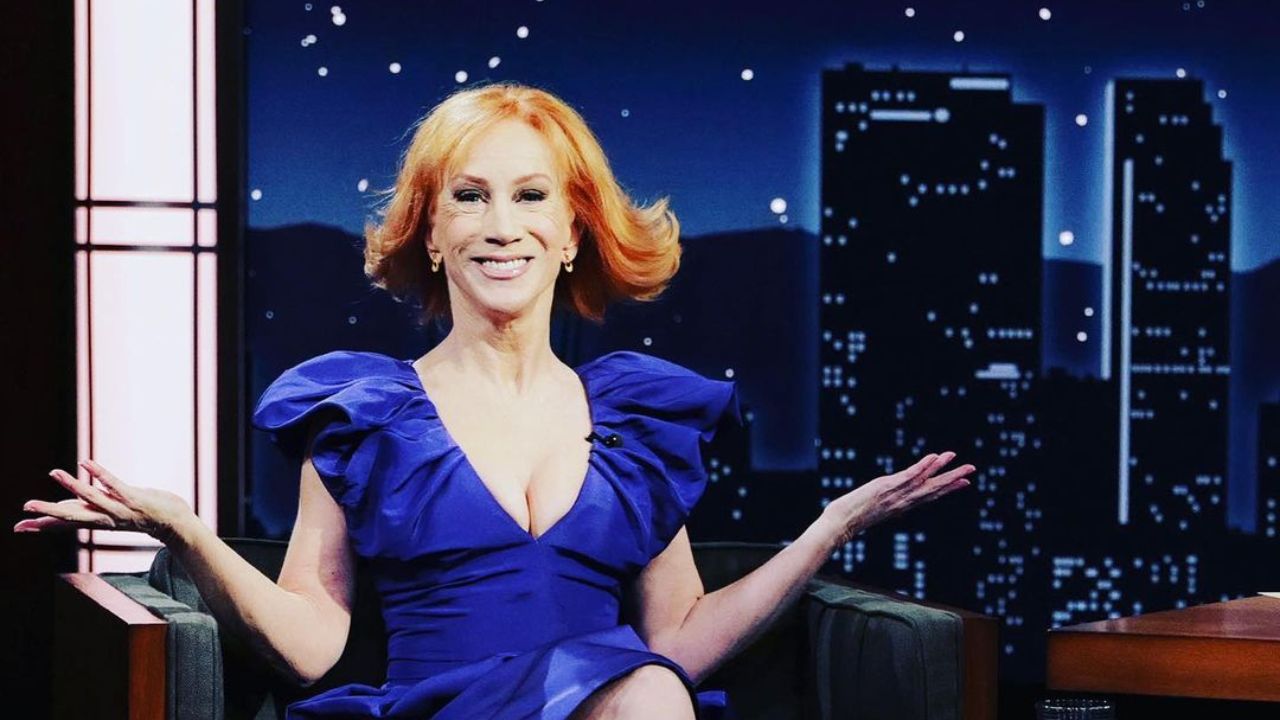 Kathy Griffin was fired by CNN in 2017. She said her termination was "hurtful." Kathy Griffin's Instagram.
Musk wrote, social media platform users will temporarily lose their verified status if they change their names. He added, users will no longer receive a warning before being suspended. After almost a week, Elon Musk reinstated Kathy Griffin on the platform, along with the other two formerly suspended accounts of Jordan Peterson and Babylon Bee.
Kathy Griffin's CNN Controversy
Kathy is known for going overboard with her comedies, and that has cost her a job on CNN. Griffin was fired from the network in 2017 after she was photographed holding up a bloddy head resembling that of Donald Trump.
Kathy, in her statement, said, "if you don't stand up, you get run over. What's happening to me has never happened in this country. A sitting president of the U.S. is personally trying to ruin my life forever."
Griffin's then-attorney, Lisa Bloom, said Trump and his family used their power to target Kathy. She added, "as a result of the first family bullying [Griffin], she has been villified, getting death threats, fired from multiple jobs and had multiple events canceled.
Later, Kathy Griffin apologized for the disturbing pictures, and also revealed her termination was hurtful.
Don't Miss These,