Ellen Pompeo, known for her work as "Meredith Grey" on the ABC series (later moved to Netflix), "Grey's Anatomy," recently announced she is leaving the show after 19 seasons. The 53-year-old took to Instagram to post a heartfelt thank you message to her fans for their love and support, and also announced the end of her journey in the show.
Ellen Pompeo posted a picture of her with a long caption, where she wrote, "I am eternally grateful and humbled by the love and support you have shown me, Meredith GREY, and the show for 19 seasons! Through it all, none of it, would have been possible without the best fans in the world. You all are RIDERS and you all have made the ride so fun and ICONIC!!"
The Grey's Anatomy actress added, "I love you madly and appreciate you right back." However, during the announcement, Ellen Pompeo revealed she will still make her appearance on the show. But it won't be as regular as the previous 19 seasons. With her leaving the show, fans have been curious about her pay, so how much did Ellen Pompeo make per episode?
Ellen Pompeo's Salary and Net Explored
The seasoned cast member of Grey's Anatomy, Ellen Pompeo, has been with the show from the beginning. The series won't be the same after Meredith Grey's goodbye. However, Ellen has a lot to thank for. With 19 seasons, the 53-year-old actress has been the household name, and it has also helped her in being the highest paid cast member of the show.
According to a report by Forbes, Ellen was the highest paid actress not only on "Grey's Anatomy," but in all television series categories. The report suggests she made roughly around $23 million in 2019 alone. The following year, she made $20 million.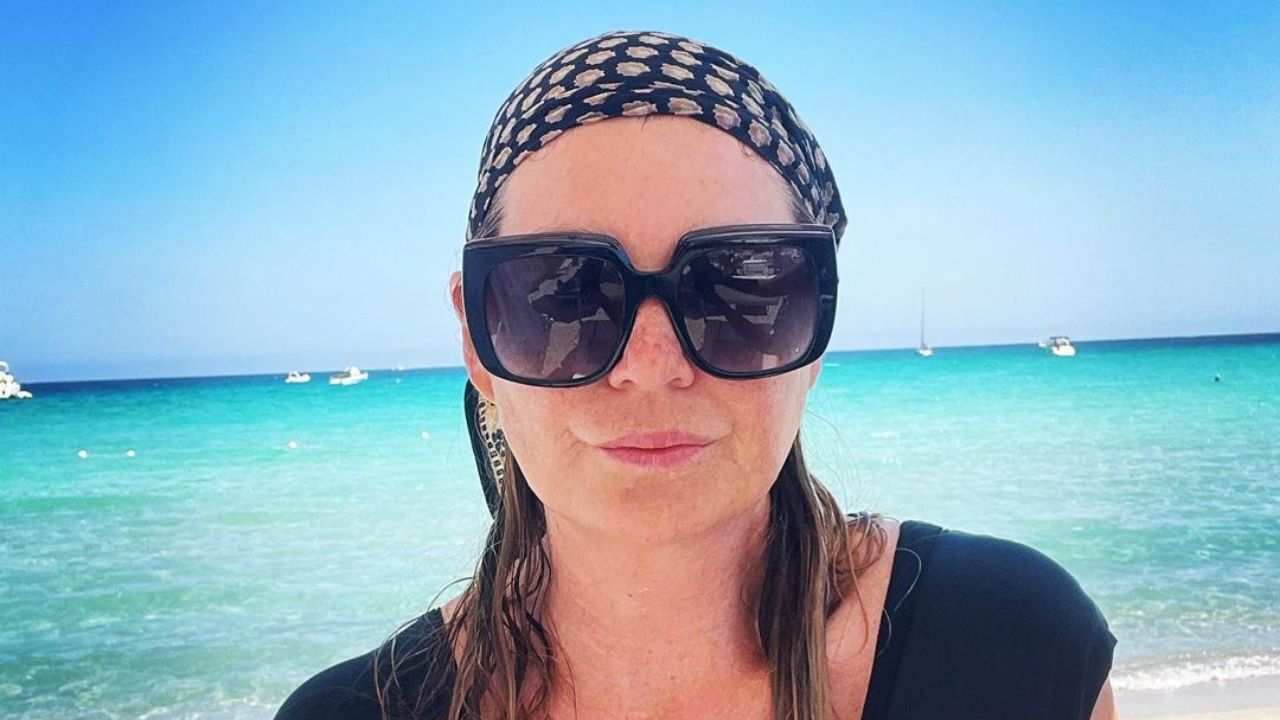 The highest paid television actress, Ellen Pompeo, made $583,000 per episode, and almost $20 to $22 million per season. The 53-year-old actress has an estimated net worth of $88 million as of 2022. Ellen's Instagram.
The actress saw a few ups and downs when it came to her salary in television series. But overall, Ellen Pompeo made almost $600,000 per episode. Moreover, also receive more than $7 million signing bonus and two backend equity points from the show. With all that, Ellen Pompeo has an estimated net worth of $88 million as of 2022 (updated recently).
What Happened to Ellen Pompeo's Character on Grey's Anatomy?
Ellen's character, Meredith Grey, had an interesting plot to share during the show. During her last season, Grey came up with the difficult decision to leave Seatle and move to Boston. The decision comes after she accepted a position with the Catherine Fox Foundation to research Alzheimer's disease.
That's Meredith's story; but in reality, it seems, Ellen had few other projects to take care of. The People reported Pompeo's break from the series is linked to her engagement on new HULU projects. The 53-year-old actress is working on a new film which is based on the 2009 film, Orphan.
Following the announcement, the creator of the show, Shonda Rhimes, also shared a touching post on her Instagram. She wrote, "what a wild ride these past 19 season have been. None of it could have been possible without the oncomparable [Ellen Pompeo], the one and only Meredith Grey." Even Shonda emphasized on the fact that Ellen will likely make appearances in future episodes!
It seems, it's not a goodbye but just a well-deserved break for Ellen Pompeo!
Don't Miss These,