Kiley Casciano  Davis is married to her husband, Matthew Davis, also known as Matt Davis, a well-known American actor known for his roles in Vampire Diaries and What About Brian. Kiley Casciano and Matt Davis got engaged just a couple of hours before their marriage, which sounds impressive; it has been four years since they've been married; the couple tied the knots on December 23, 2017.
On March 31, 2020, Kiley Casciana Davis and Matthew Davis were blessed with a daughter and named her "Ripley Nightingale Davis." The couple announced the arrival of their baby girl via social media; In the announcement, Kiley and Matt revealed their baby girl was born at 9:51 p.m and weighed 7lbs.
Who is Kiley Casciano Davis? Some Facts You Should Know!
Kiley Casciano is an American actress born on July 10, 1985, in Atlanta, Georgia, United States; she is well-known for her roles in the movies 24:legacy as Alison(2016) and cloak and dagger starring Corey Hawkins.
The 36-year-old actress belongs to the Italian ethnicity with American nationality. Her zodiac sign is cancer, and her height is 5'7". She was born to Pete Casciano and Joan Hobbie Todd and blessed with four siblings, Nancy, Leah, Amber, and Matt Casciano. Kiley's parents are divorced now, and her father is engaged to his new girlfriend, Holli Thompson, the founder of southern roots charm.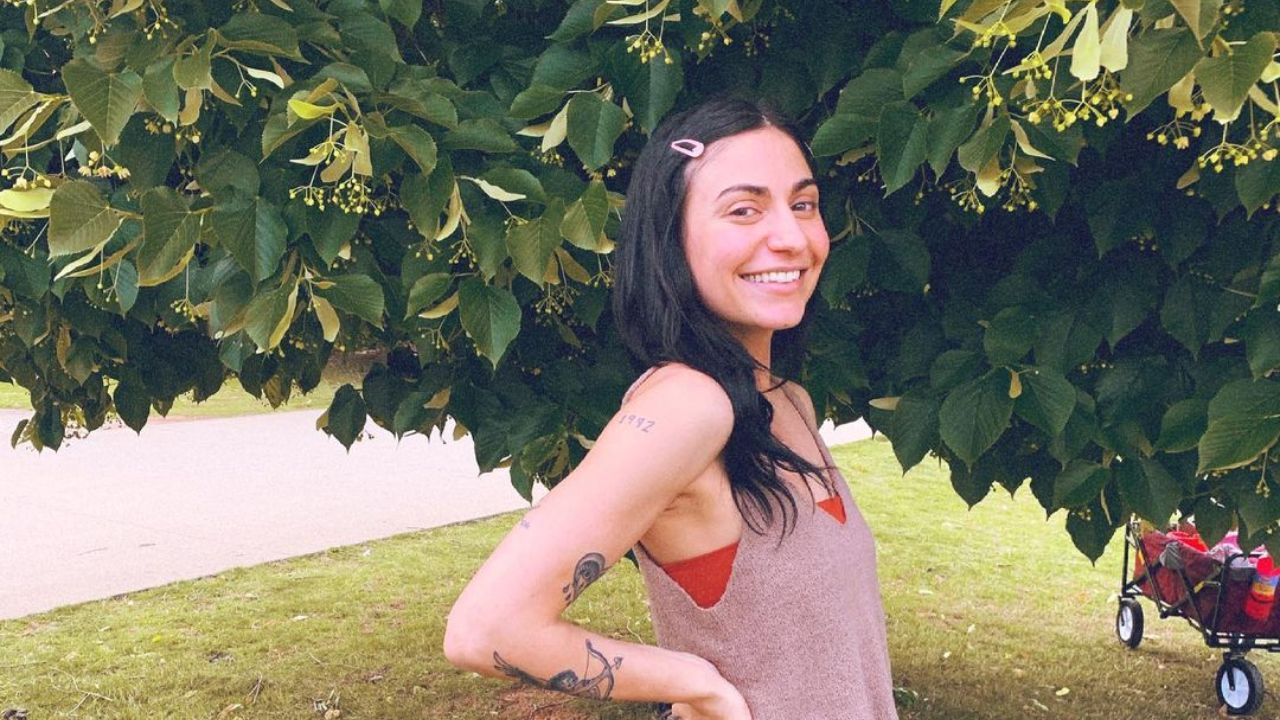 Kiley Casciano and Matt Davis tied the knots in 2017, a few months after Kiley's severe car crash that left her with a nasty scar. Kiley and Matt welcomed their first child, Ripley Nightingale Davis, on March 31, 2020. (Kiley Casciano Davis Instagram)
Before coming to the entertainment industry, the actress completed her graduation from Howard University and worked as a yoga instructor; her first appearance on a television series was in "NCIS: New Orleans" in 2016; Following the debut, Casciano was cast in other shows such as "24: Legacy" in 2017, "Claws" in 2018, "Ozark" from 2018 to 2020, and "Cloak and Dagger" in 2019.
Casciano debuted in movies from "Nappily Ever After" in the role of Alison in 2018. Kiley Casciano also performed in "Tomorrow War" and "Twisted House" in 2021. Her upcoming project is "Stark Raving Naked," where she will play the role of Marlowe, along with the stars Josua Berwald, Cari Moskow, and Alyssa Marine Stilwell.
Kiley Casciano Scar: The Actress Got Into a Major Accident!
The actress got into an accident on April 3, 2017, and was severely injured in a crash; According to the reports, Kiley had plans to move to New York City. While she was rushing back home to pack her stuff for the next day from a party, her car crashed, causing several injuries and a lacerated brachial artery.
Due to the lacerated brachial artery, Kiley Casciano required surgery; The actress was admitted to Grady Memorial Hospital, following her family also set up a gofundme campaign for Kiley's surgery. Luckily the actress didn't have to lose any motor skills on the left side of her body, but she has a scar on her chest due to the surgery. After her recovery, Casciano continues her work as a yoga instructor.
Don't Miss,