After the taste of success with a few Asian series, Netflix has come up with yet another reality show, "Love is Blind Japan." If you have watched the show, you already know Wataru. Wataru is one of the show's contestants; the new reality series was premiered on February 8, 2022, with 24 singles hoping to get hitched.
The show's format is way more unique than its western counterpart reality shows; The idea is 24 contestants find a partner, go on a date, and get to know each other. However, the catch here is they don't get to see their partners until they get engaged. God knows what twisted tales follow after, but one thing is for sure: the viewers will enjoy the show for sure.
Before you proceed, this article may contain some spoilers. All 11-episode are available to stream on Netflix if you are interested in the show.
Who are Midori and Wataru from Love is Blind?
Coming back to Wataru, one of the contestants of the "Love is Blind Japan," he connects with another contestant on the show, Midori. From what we saw from the show, Wataru and Midori share similar ambitions and experiences in their life. Both come from a tech background, so it seemed like the two were made in heaven, right? Not so fast!
Wataru also gets interested in Priya (Priyanka Yoshikawa), a 27-year-old contestant on Love is Blind Japan. Priya and Wataru go on a few dates, but he wasn't feeling the spark as he did with Midori. So, he gets back with Midori and spends more time with her. We will almost bore you if we talk about the similarities the two share. Wataru and Midori have the same plans, both have lived in the States before, so it was effortless for them to form a deeper connection.
But the time finally came when the two got to meet each other, to be precise, see each other, and that's where Midori seemed a little hesitant if she wanted to continue her relationship with him. Even the finale of the show left viewers unanswered. Midori seemed bothered, confused, and unsure about her relationship with Wataru in the finale episode! That brings us to the following question: Are Wataru and Midori still together?
Are Midori and Wataru From Love is Blind Japan Still Together?
The answer is yes! Midori and Wataru are still together and doing just fine in their relationship. Midori confirmed the news on her social media. Taking to her Instagram account, Midori posted a picture of her and Wataru, from their wedding day, with a lengthy explanation caption.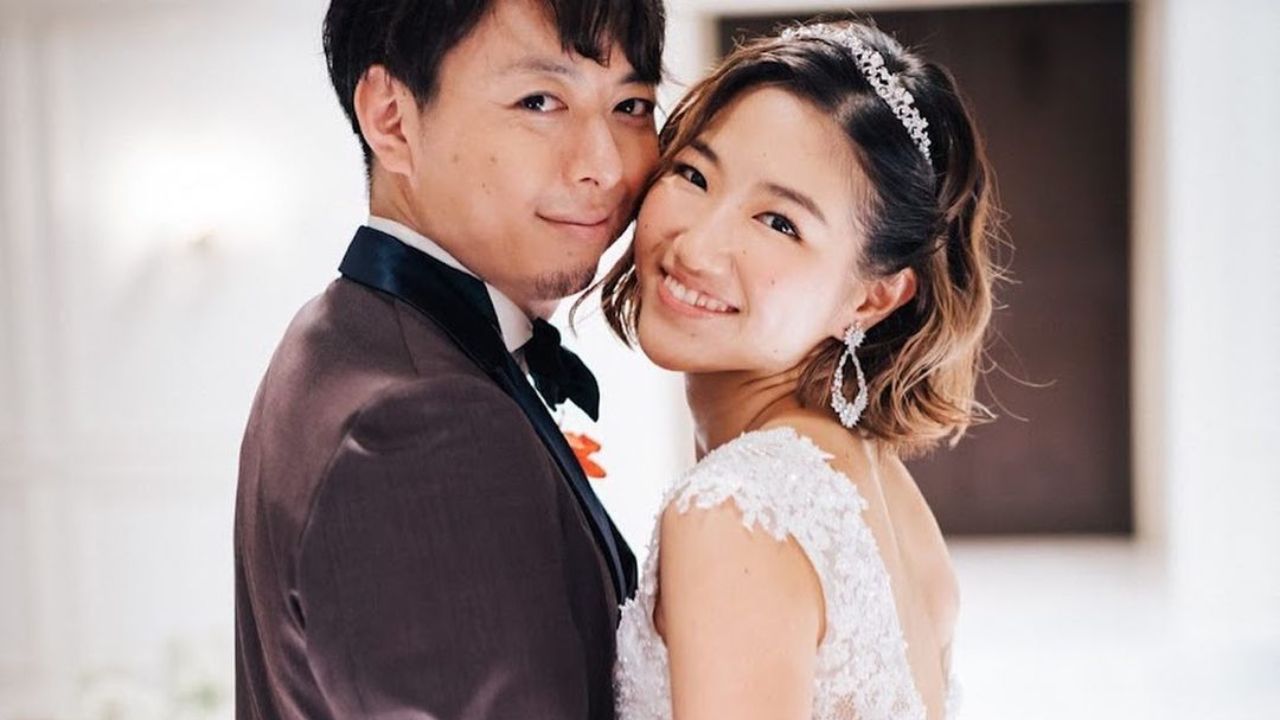 Love is Blind Japan couple, Midori and Wataru, is still together! (Midori Instagram)
In the caption, Midori wrote,
"Thank you for watching Love is Blind Japan on Netflix! I have received many comments and DMs 'Are you still with Wataru!?'. The answer is YES! We will be getting the marriage certificate on my birthday in March. If I didn't participate in this show, I would have missed any chance of getting married for my life."
Midori added,
"I want to thank my family, friends, cast members, and production team for all the support throughout this journey. Without their support, I wouldn't have made it to the end. I will share our stories during and after the show more in detail via future Instagram posts! We will be hosting Insta Live on Wednesday at 9 pm (JST) - I might be doing another one that fits better for US time on Sunday. So stay tuned. One last thing I want to say here. I sincerely love Wataru san inside and out."
So, it's clear! Midori and Wataru are indeed made for each other.
Don't Miss,