Netflix premiered "Love is Blind" season 2 just a few days before Valentine's Day, February 13, 2022. Since it's a dating show, we can expect some exciting people to show up in the series. Well, one of the contestants from season 2 was Shayne Jansen.
Before you read further, you should know this article contains some spoilers.
Shayne Jansen, from the beginning, started to attract a lot of viewers' attention, some for obvious reasons, and some for not so good! Shayne pursued two girls simultaneously; However, that didn't go too well for him.
Shayne from Love is Blind started pursuing Natalie Mina Lee and Shaina Hurley, and we don't blame him for that. Both were beautiful, smart, and the perfect partners one could ever ask. But things got out of hand when he accidentally mixed up two girls!
Despite all the blunders, Shayne was lucky as Natalie gave him a second chance. The couple fell in love in the show forms a beautiful relationship! But, there's a but, our boy, Shayne Jansen, messed it again! The couple ended up saying, "I don't!" at the altar, and fans are eagerly waiting to know what happened!
Shayne and Natalie Will Reveal Everything on "The Reunion"
Shayne Jansen and Natalie Mina Lee, who didn't follow through with their engagement, will answer everything on the upcoming episode. The Love is Blind Season 2 Reunion is set to premiere on Netflix on March 4, and that's the day all fans are waiting for to know the answers.
Some of the couples who didn't follow through with their engagements parted ways, but thankfully, Natalie and Shayne are still together. The love birds recently updated their fans on their Instagram account that they both are doing great and also growing in their relationship.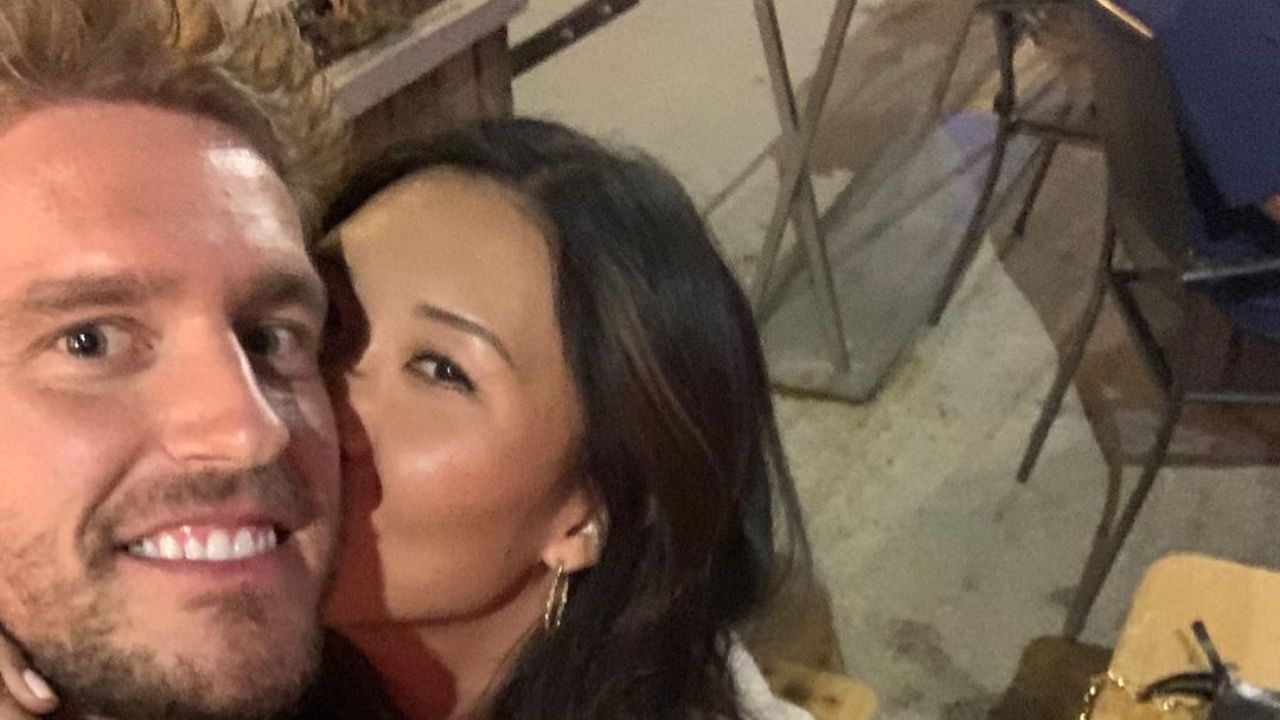 Shayne and Natalie from "Love Is Blind" are genuinely in love! (Shayne's Instagram)
Shayne, dedicating a post to Natalie, wrote,
"You are the most beautiful soul and you really brought out the best in me as a man. As a man watching our story over again I'm remorseful for my actions and all I can do is learn from them to be a better man. I'm proud of being vulnerable and being as genuine as possible. I don't know what's next for us but I do know that I will never stop loving you."
Shayne also clarified that he and Shaina are just friends, and he never had or will have a romantic relationship with Hurley.
After Shayne's post, Natalie also uploaded a post thanking him for loving her and for her. She added,
"Thank you for always encouraging me to embrace and love my flaws. When I told you I was self-conscious about my deep stretch marks, you told me everyday after you loved them and they were beautiful. Even if I did this experiment a thousand times knowing the outcome, I would have always chosen you."
Some Facts You Should Know!
Here are some facts you should know about Shayne Jansen from Love is Blind Season 2.
Who is Shayne Jansen?
Shayne from Love is Blind Season 2 is a real estate broker associate at RNP Group Real Estate. He has been working at the company for over three years now.
Is Shayne Jansen on Drugs?
Despite the rumors and controversy, there is no proof that Shayne Jansen uses cocaine or drugs. The stories started when some Reddit users discussed Jansen's food habit, and one user claimed, "I live in NY and living in the city food expenses add up when you're going out a lot lol. And especially healthier options, he seems fit so I'd assume he, maybe, eats healthier. Or food could be code from drugs too, who knows with him lmao."
Where Did Shayne Jansen Go to College?
Shayne attended the University of Wisconsin-Stevens Point to earn a bachelor's degree in business administration and marketing. He completed college in 2012. Moreover, he is also a certified personal trainer and received his certificate from the National Academy of Sports Medicine.
Don't Miss,