Matthew Syed is a 52-year-old well-known author, columnist, and sportscaster; apart from that he is a multi-award winning times, a host of BBC Radio 4 shows and a journalist for Sunday Times.
The author has published several books through out his career. His popular ebooks include "Rebel ideas," "Black Box Thinking," The Greatest," "Bounce," "You Are Awesome", and "Dare To Be You."
Who Is Matthew Syed's Wife, Kathhy Weeks?
Kathy Weeks is a British author, marreid to Matthew Syed, where both couple shared two beautiful children named Evie; their eldest daughter, and a son, Teddy.
The couple tied the knot on June 25, 2011. Kathy wore a magnificent white gown, while Matthew was decked out in a black suit. Matthew and Kathy invited only a few friends and family members to their wedding.
Kathy recently collaborated and released two books with her husband Matthew Syed, such as Dare to Be You (September 2020), and, You Are Awesome (April 2018).
Recently, she released another book, "What Do You Think?: How To Agree To Disagree And Still Be Friends," which got a 4.1 out of 5 rating on Amazon UK.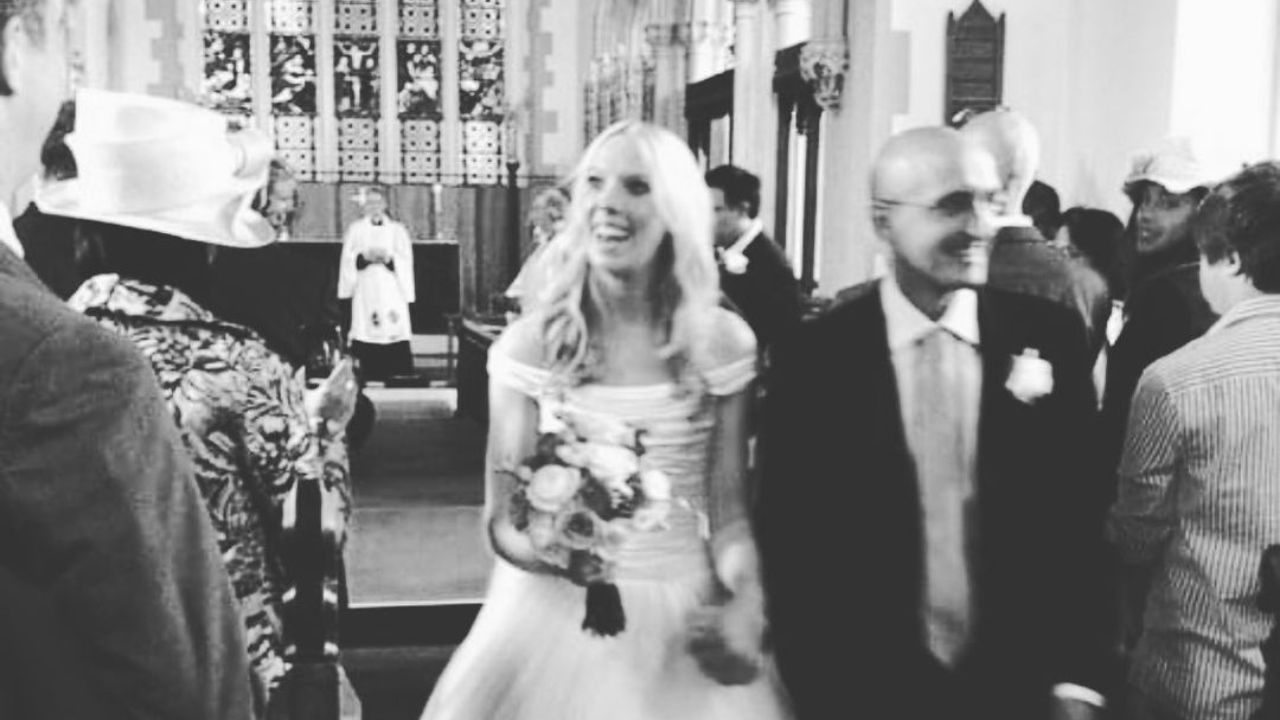 Matthew Syed and Kathy Weeks' Wedding Day: The couple tied the knot on June 25, 2011. Syed and Weeks invited only a few friends and family members on their wedding day. Kathy Weeks' Instagram post.
After working with her husband, Kathy got inspired to be a writer and continued her writing journey and ended up publishing her latest book called "What's New, Harper Drew?" In September 2022.
Harper Drew, the book, is about a girl who is funny and feisty but not afraid to acknowledge the craziness around her. Kathy said she thinks all children should believe in their own abilities and not to be restricted by the beliefs, they or others hold about them.
She is working on confidence and resilience-building programs for young people in primary and secondary schools; if you look at her Instagram posts, there are many posts related to her work. In 2013, Kathy and her husband also founded "Matthew Syed Consulting," which provides cutting-edge training and helps develop business and educational leaders.
Their profile says, "Matthew Syed Consulting works with an impressive global portfolio of clients in both the business and public sector to build growth mindset cultures that drive high performance, agility and innovation. Based on the work and research of Matthew Syed, their modular offering includes innovative and engaging content as well as transformational tools and techniques to create real and lasting change."
At the beginning of her career, Kathy worked at WH Smith as a real estate developer, investor, banker, a server, and many more. Besides, the British author worked with a successful consulting company, such as HM Treasury Restructuring Banks, and Elderly Care, etc.
Matthew Syed Net Worth and Inocme
The estimated net worth of British author Matthew Syed is $1.5million as of 2022; he is a well-known journalist, broadcaster and a former table tennis player; however, most of his earning comes from his work and an author and a times columnist.
The author's annual salary is estimated to be $109,000, and has an estimated net worth of $500,000 as of 2022.
Don't Miss These,