Lojain Omran is one of the cast of new Netflix reality series, "Dubai Bling"which which follows the lives of UAE millionaires. The show gives us a glimpse of the unfiltered, extravagant and expensive lifestyle. The luxury lifestyle, which includes exotic resorts, fashion runaway, private jets, and Dubai's exclusive spots. Of course, there will be drama within cast members as well.
Dubai Bling premiered on October 27, 2022. With its eight episodes on Netflix; The series stars 10 cast members including Kris Fade, Dj Bliss, Diva Dee, Lojain Omran, Safa Siddiqui, Ebraheem Al Samadi, Loujain "LJ" Adada, Zeina Khoury, Brianna Fade and Farhana Bodi.
One of the cast members, Lojain Omran, is getting a lot of attention from the fans after the release of first season of Dubai Bling, now lets find out who is Lojain Omran, and her ex-husband, Sheikh Salman Al Thani and more information about her in out article below.
Dubai Bling's Lojain Omran Was Married to Sheikh Salman Al Thani
Lojain Omran got married at the age of 16; From her previous marriage, she shares two kids with her ex-husband; however, despite coming from a rich family, she pursued her career and not wanting to live within a constraint household. She later divorced her ex-husband, Sheikh Salman Al Thani.
Although she hasn't publicly revealed his name. The Dubai Bling star shared in an interview that she divorced her ex-husband to focus on her career, and also, Lojain revealed her ex-husband was way older than her. According to some sources, Lojain Omran's ex-husband, Sheikh Salman Al-Thani, is chairman of Desert Line Group - Qatar.
Who is Lojain Omran From Dubai Bling?
Lojain Omran is a 45-year-old reality star who starred in Netflix's latest reality series Dubai Bling; she was born into Muslim-Sunni family in Saudi Arabia on October 26, 1977. Ojain grew up with her two siblings, a sister named Aseel Omran, who is an actress, and a brother named Basil Omran.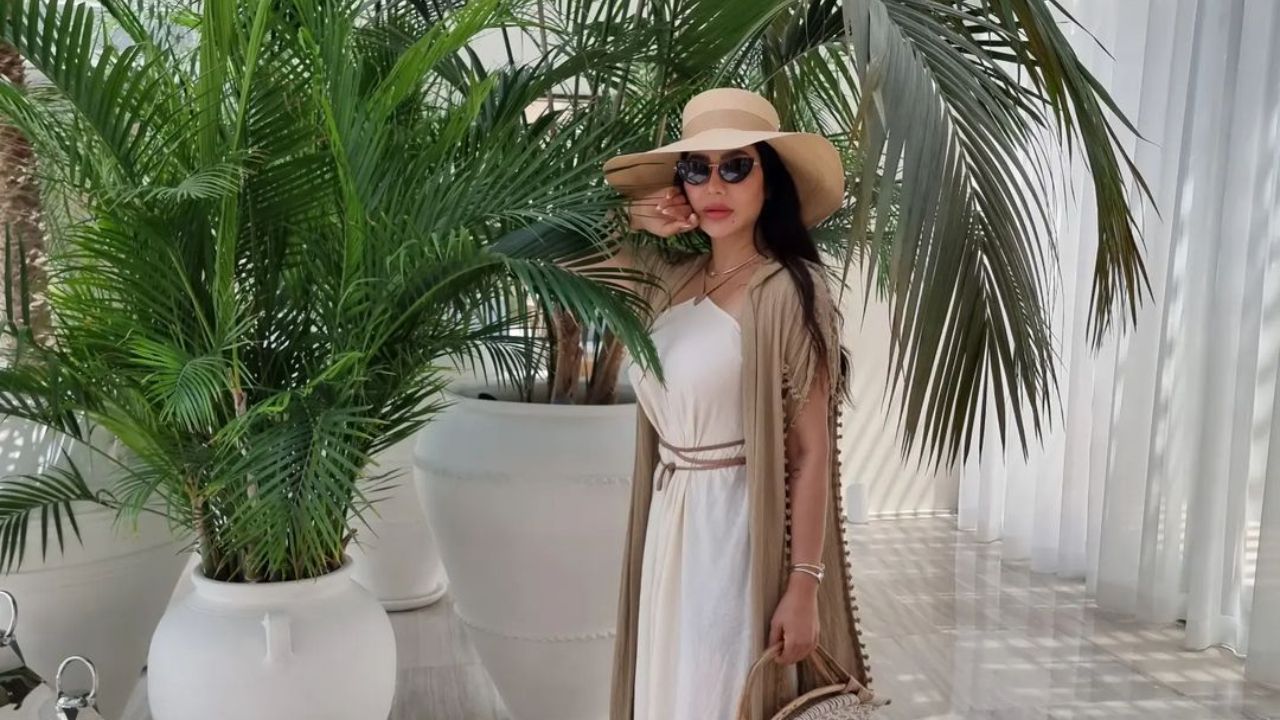 Lojain Omran was married to Sheikh Salman Al Thani. The Dubai Bling star revealed she divorced her husband to focus on her career. As of 2022, she has $850,000 in net worth. Lojain's Instagram.
Regarding her education, the Dubai Bling star has always been a great student and has excelled in many subjects in school and college. After her graduation and getting a higher education, Lojain started her career as a finance officer.
In 2001, she moved from Al Jubail to Bahrain and began working as an operations manager in the visa debit collection section. However, as time went by, Lojain's interest in the television world started to develop and eventually she decided to make a career in the entertainment industry. The Dubai Bling star began her career in the television industry in 2004 as a broadcaster with Bahrain TV.
After her first hosting, Lojain became the public figure and was aslo praised for her work. Similarly, the reality star began to work with several other shows such as "Ya-Hala," "Around The Gulf," "Among Others," "Here," and Good Morning Arabs!"
Lojain Omran's Net Worth
Being a famous presenter and host for various shows, Lojain also became popular in social media platforms where she has over a million fan base on her social media account; as she rose to fame, the forbes named her in one of the 5 saudis on their 100 list of arab celebrities in a year of 2017; not only forbes she was included in gulf business 2018 arab power as well as a powerful and well liked people.
Besides being a reality star of Dubai Bling Lojain has already become an established television personality; hence she is still active and working as a presenter in many shows; the 45-year-old reality star has over 10 million followers on her instagram account. Also, Lojain is also active on TikTok as well.
Lojain is associated with many big brands and fashion companies which helps her in enhancing her wealth. With a successful career as a reality star and television presenter, Lojain Omran has an estimated net worth of $850,000 as of 2022 .
Don't Miss These,