Max Stanley, aka Maxmoefoe, is an Australian content creator from Perth, Australia. The 27-year-old is widely popular on YouTube, from where he started his career. The Australian YouTuber is known for uploading comedy sketches and gameplay. As of this writing, Max has three channels with more than eight million subscribers combined.
Apart from his usual contents, Maxmoefoe is also the host of a podcast. In January 2019, Max started co-hosting "Cold Ones" with Chad Roberts, aka Anything4views. Cold Ones is a talk show and podcast where the hosts and guests get drunk and talk about things they would never do when sober. (Some Brilliant Idea, Ehh?)
Things don't stop there for the 27-year-old content creator; to keep him motivated to create more fun videos and content on YouTube, Maxmoefoe recently started his merchandise. Max started a collection on the "shirtz.cool" website to sell his merch online. You will find hoodies, t-shirt, caps, pins, and many more. Cold One's merchandises are also available on the same website.
We don't think we need to emphasize more about his career and how successful he is as a YouTuber or a content creator, for that matter. His popularity is widely apparent through all his social media profiles; the 27-year-old boasts more than 774,000 followers on Instagram and more than 940,000 followers on Twitter. So, let's get to know more about the YouTuber and find out about his relationship.
Maxmoefoe Girlfriend: Is He Dating Someone?
Maxmoefoe is in a relationship with his longtime girlfriend, Katharine Foxx, also known as Kat. The couple has been together since November of 2015. In 2017, Maxmoefoe's girlfriend, Katharine Foxx, shared a cute picture of them and wished her beau a happy 2nd anniversary.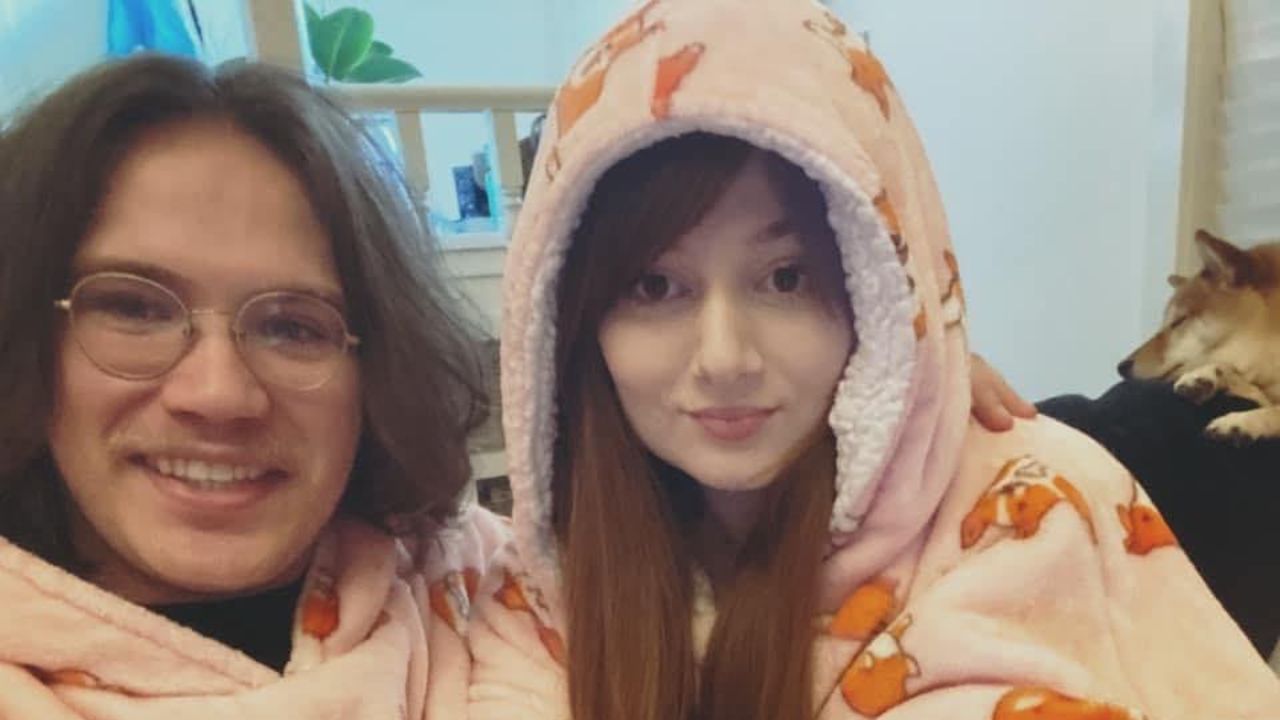 Maxmoefoe is dating his longtime girlfriend, Katharine Foxx. Kat is an air hostess for an Australian airline company.
In the caption, she wrote, "I have no idea what Max did with my favorite apron, but I do know that these last 2 have been the best of my life. Happy Anniversary my darling ❤️."
Maxmoefoe and Kat Love Shiba Inu
We are talking about the dog; Maxmoefoe and Katharine Foxx have a Shiba Inu dog named Kevin. The couple is so in love with their pet that they have a dedicated Instagram and Twitter account for him. It seems the couple is not only fans of the Shiba Inu dog but also the coin. We have seen multiple times Max share posts about cryptocurrency, and he is heavily invested.
Coming back to the dog, Maxmoefoe and his girlfriend Katharine Foxx adopted the dog on June 14, 2018. During the time, Kat took to her Instagram account to upload a picture of her and their dog, "Kevin." In the caption, she wrote, "Asked for a dog, got a teddy bear."
Who is Maxmoefoe's Girlfriend, Katharine Foxx?
Maxmoefoe's girlfriend, Katharine Foxx, is an air-hostess for the Australian private airline company. While Kat has never disclosed the company's name, she has uploaded several pictures in her work dress. But after some quick research, we found out that Katharine Foxx works at "Qantas." We wouldn't have guessed it if it wasn't for her punchy work dress.
Don't Miss,