Jennifer Hawkins is an Australian model and beauty pageant winner; the 37-year-old was crowned Miss Universe Australia and Miss Universe in 2004. Continuing her lucrative modeling career, Jenn was also the host of "Australia's Next Top Model," and brand ambassador for many reputable brands, including Land Rover and Mount Franklin.
While talking about Jennifer Hawkins' love life, she married her longtime boyfriend, Jake Wall. The couple proposed to each other in New Zealand; indeed, that's where the two got engaged, but they wanted something different for their special day. Jenn and Wall went to Bali for the wedding, the couple tied the knots in June 2013, and only a few close friends and family members were invited to the event.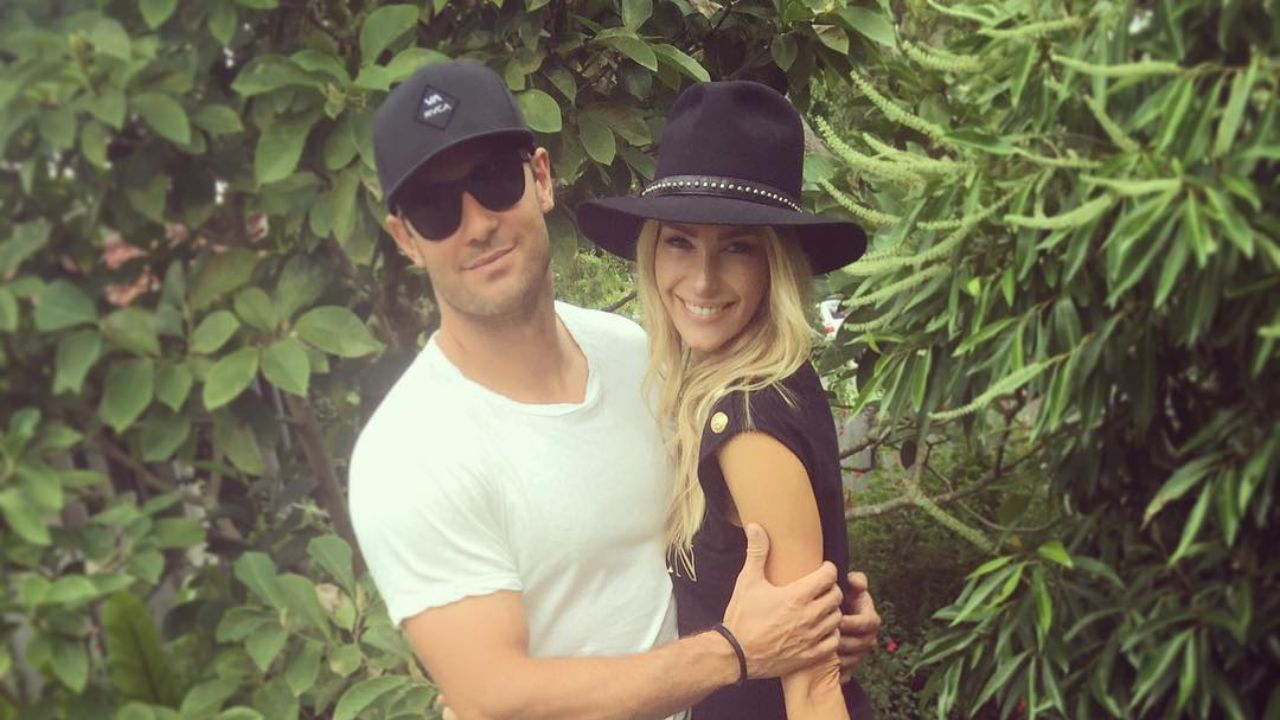 Jennifer Hawkins is still married to her husband, Jake Wall. The couple tied the knots in 2013 in Bali.
The reason Jennifer Hawkins and Jake Wall decided to walk down the aisle far away from their home country was to avoid the paparazzi, but that decision alone left us with very few pictures from their wedding day. However, there's this one picture Jenn posted on her Instagram from her special day, but it's blurry!
We know the couple was truly in love, and their wedding was so special even the national TV broadcasted the portion of the wedding in certain news, but the question remains, Is Jennifer Hawkins still married to Jake Wall? Well, yes, indeed! The couple is still together and parents to two lovelies!
Jennifer Hawkins Pregnancy News: The Couple Welcomed Their Second Child
Jennifer Hawkins was, indeed, pregnant; Miss Universe in 2004 welcomed her second child, son Hendrix Hawkins-Wall. The couple took to their social media to announce the news of their second child's birth.
Jenn is all about body positivity! She kept us posting about her pregnancy days on her Instagram.
During the announcement, Jenn uploaded a series of pictures with her newborn and added a caption that read, "Hendrix Hawkins-Wall. Welcome to the world, our sweet boy. ???
What a week it's been! Our little man wanted to say hello to the world earlier than expected and has needed some extra care but is now doing so well and is healthy and strong!! We could not be more grateful or more in love!! ? •20/10/21• [Jake Wall]."
Jennifer Hawkins and Jake Wall welcomed their first child, baby girl, Frankie Voilet Hawkins Walls, on October 22, 2019. During the time, Jenn posted a series of pictures with her baby and wrote, "Frankie Violet Hawkins Wall ????✨ Dream come true! So thankful to be holding our beautiful healthy baby girl! We couldn't be more in love. [Jake Wall]."
Well, not to forget, Jenn and Jake are also parents to two dogs, Milly and Tutu.
Who is Jennifer Hawkins' Husband, Jake Wall?
Jennifer Hawkins' husband, Jake Wall, is also a model. Jake is an industry awarded property developer, master builder, and co-director of J Group Projects and Session Tequila, according to his bio. We are pretty sure you want to know how Jennifer Hawkins and Jake Wall met; well, the story goes like this!
Jennifer Hawkins and Jake Wall met in a bar in Newcastle in 2003. It was kind of "Love at first sight" for Jake; however, the 38-year-old model took almost seven years to ask her. In 2011, the couple started dating, and after two years into the relationship, the couple got engaged in New Zealand.
Don't Miss,