Remy Hii is an Australian actor. He was born on 5 April 1986; despite being born in Malaysia, he was raised in Townsville, Queensland, Australia. His father is a Chinese-Malaysian, and her mom belongs to manchester with British nationality.
The Australian actor started his acting career at the age of 19. His interest in acting began to grow when his mother took him to many theater shows. After completing high school, the actor then went to Queensland University of technology for higher education and finished his study soon after he joined the national institute of dramatic art in Sydney and graduated in 2011.
Career
Remy Hii began his career as a theater artist, and his first work was the "Emerge Project"; The 35-year-old actor performed in several theater shows. During his time in the National Institute of Dramatic Art (NIDA), Remi joined the Sydney indie-rock group and played for them. The title of their EP was RAPIDS which was released in early 2010.
Remy's acting career turned to success when playwright David Brown noticed him while performing in a play reading on Emerge Project. Later he was cast in the series "East of Everything" and "H2O," which happens to be his first projects on tv-screen.
Remi Hii appeared in many tv series mini-series, films throughout his career journey, such as Marco Polo(2014-2016)," Neighbors Hudson Walsh" as Callum Jones (2013-2014)," Sisters" as Sam (2017), but the actor is well known for his roles in big-screen movies like "Crazy Rich Asian"(2018), "Spider-Man: Far From Home"(2019), and the recent movies series "The Princess Switch 3: Romancing The Star " in 2021 where he played the character role of Peter Maxwell opposite Venessa Hudgens. His extraordinary acting skill and dashing looks steal thousands of people's hearts. He has almost 145k followers on his Instagram.
In 2013 Remi Hii won the Logie Award for most outstanding newcomer for portraying the character of "Van Tuong Nguyen" on the television mini-series "Better Man."
Voice Actor on Arcane (Spoilers)
One of the major works of Remy Hii includes voice acting for "Marcus" on Netflix's animated series "Arcane." The show is set in utopian Piltover and the oppressed underground of Zuan. The series follows "the origin of two iconic league champions and the power that will tear them apart."
While there's a mixed reaction from the people for Remy Hii's character as Marcus on Arcane, most viewers thought he has good character development. Fans think, "without Marcus, most of the story can't happen; He's the reason Grayson gets killed, part of the reason Vander is captured, he's the reason Vi is arrested and Silco thinks Vi is dead,"
Remy Hii's character greatly influences why it seems Piltover and Zuan may get into another conflict since he's manipulating what people think is going on for Silco. He may be a minor character, but he's far from unnecessary since Silco wouldn't have been able to do this without an inside man, and Vi wouldn't be alive probably if Marcus didn't fake his death."
Remy Hii Net worth / Income
As time went by, the movies industry began to recognize the Australian actor; the movies he has appeared in are all great at the box office. Due to his excellent performance, the actor got many works. Remy Hii's networth is estimated to be around $1million to $1.5million in 2021.
Remy Hii Relationship: Does He Have a Girlfriend or Wife?
There were rumors about him dating his co-stars in the past, but none of those are confirmed yet. But from the sources, we learned that Remi is single for now as of 2021; at least he doesn't have a wife, which we can confirm. Previously, the 35-year-old actor was linked to his "Crazy Rich Asian" co-star, Fiona Xie, but she was (and is still) in a relationship with her boyfriend, Julien Leo.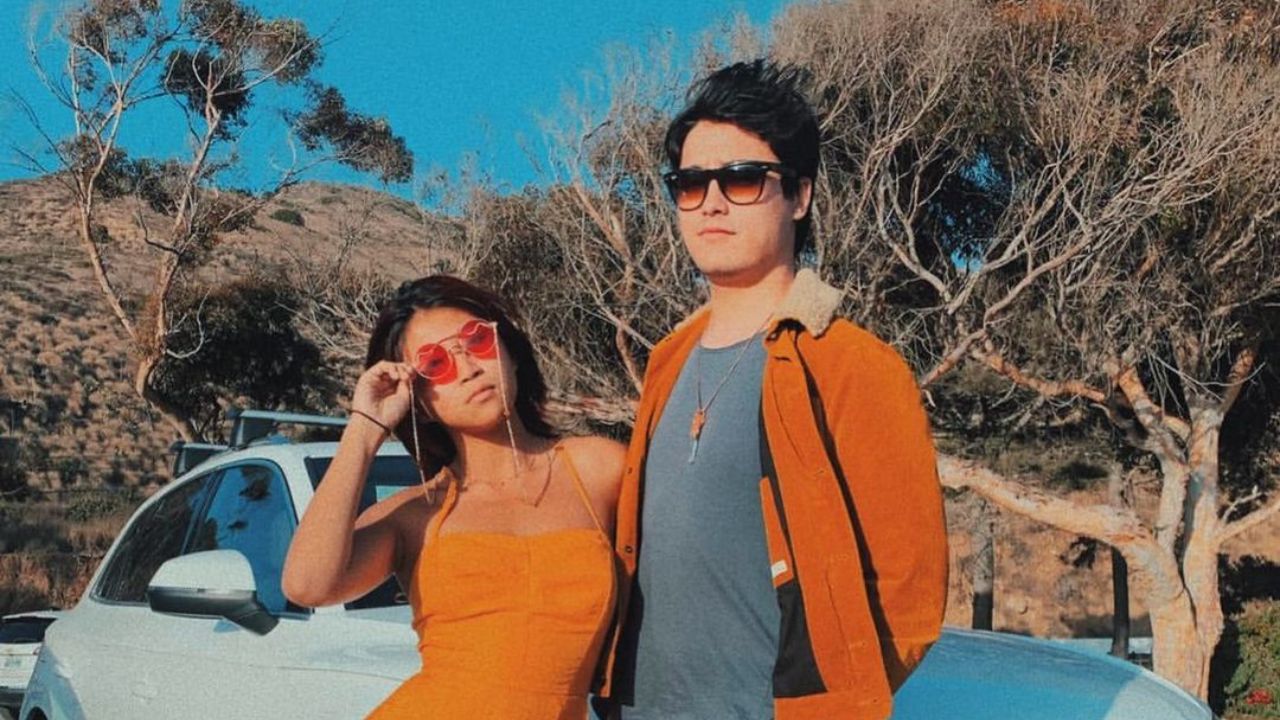 According to some fans, Remy Hii is dating his alleged girlfriend, Isabella Tan.
Later, some fans' theories also suggest Remy Hii is in a relationship with his alleged girlfriend, Isabella Tan. Isabella is a Taiwanese-born Malaysian cinematographer based in New York. According to her profile, Remy Hii's girlfriend is "a director and cinematographer. Her work aims to craft stories with a sense of surrealism and a keen focus on conveying raw human emotions. Her narrative projects have traveled to various film festivals globally. Aside from her film work, she also freelances as a fashion and portrait photographer."
Don't Miss,