Scott Storch is an American record producer known for big hits like "Cry Me a River" by Justin Timberlake, "Run It!" by Chris Brown, "Candy Shop" by 50 Cent, and many more.
Often confused as Canadian, Scott Storch is American but has collaborated with a few Canadian artists in the past. Back in 2010, the record producer clarified the confusion.
Talking to the AllHipHop said,
"To this day, 90% of the interviews that I read, it says that I'm from Canada. I've never been to Canada in my life. I'm from New York. I was born in Long Island. I've never been to no Canada. It's annoying when you read fake shit about yourself, you know? It's F****' weird, man."
Scott also saw his downfall, but after moving to Florida, the record producer embarked on the third phase of his career to start with Queen B "Beyonce's" solo album. Since then, he has never looked back.
Scott's career is thriving in his career, but, it seems, he is struggling to find a stable relationship or doesn't want to settle just yet. Though he shares a son with his former wife, Scott was linked with a few women following the divorce.
So, is Scott Storch dating anyone now?
Who is Scott Storch Girlfriend in 2021?
Scott Storch's love life was in hype back in 2018, but it's already been three years. He was dating Florence Mirsky; however, their relationship ended in controversy. Following his breakup with Florence, the record producer dealt with his bankruptcy. Back in the days, he claimed he had only $100 in hand during the bankruptcy filing.
Now, coming back to 2021, he is in all his glory and making millions again. With that, it seems he is dating someone new as well. Recently, the record producer uploaded a picture of him with a mysterious girl.
Scott Storch uploaded a picture of him and a woman on his Instagram, whom many of his fans think is his new girlfriend. But people had no idea who that girl was until he uploaded a story.
When the record producer uploaded the story of this new mysterious girl, we found out the woman was none other than Samantka.
Who is Scott Storch Girlfriend, Samantka?
Scott Storch's girlfriend, Samantka, is a singer/artist. The singer recently launched her debut album in January of 2021. The Chicago-native teamed up with several pairing artists in her debut album.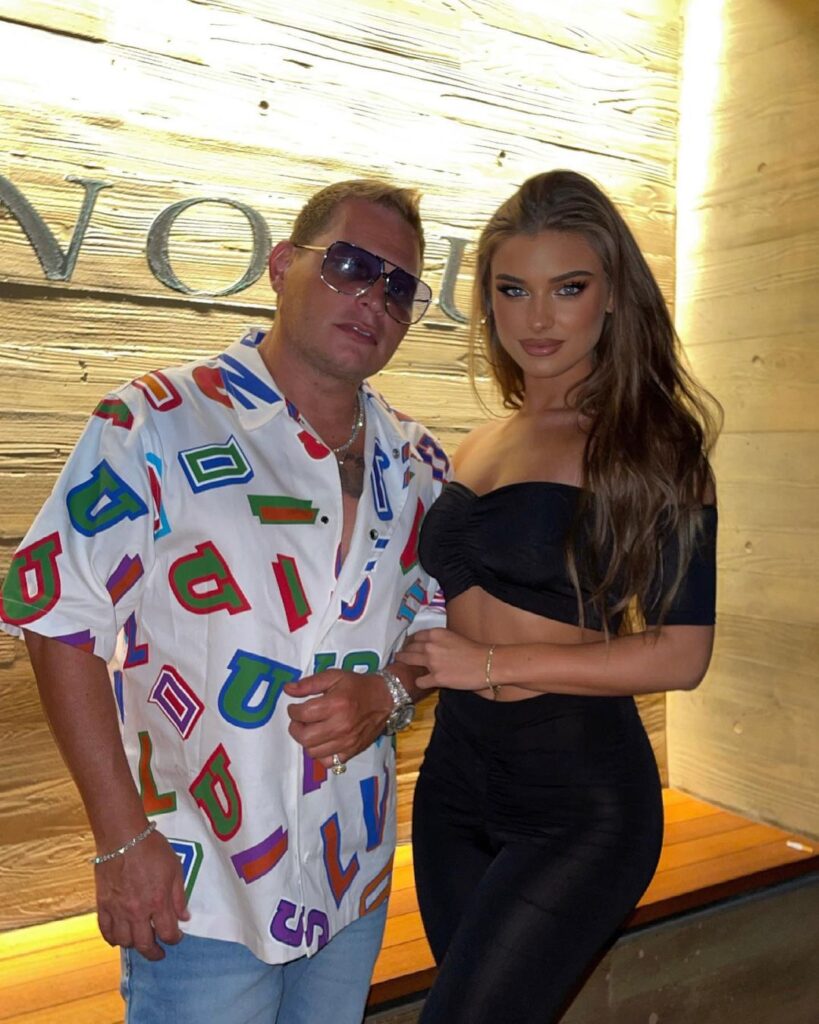 Scott Storch is allegedly dating his new girlfriend, Samantka, in 2021.
In March 2021, Scott Storch's girlfriend released a new single, "Miami," featuring Florida rapper Andrez Babbii. The new single is promising to drive many on their feet.
Samantka's debut album features an eclectic array of music, and the singer revealed most of her songs are from her past personal experiences and that of those close to her.
Scott Storch was Married to Christina Gray
Scott Storch was married to Christina Gray; the former couple tied the knots in 2011 but filed divorce in 2015. What's stranger is, the record producer revealed the two split the morning after their wedding.
Scott admitted he never really spoke to his former wife, and he even asked that the marriage be annulled since the bride and groom were not of sound mind before exchanging vows.
Don't Miss: