Sofia Jirau became the first model with down syndrome to be a part of the Victoria's Secret campaign; The 24-year-old model joined with other 17 models to promote the new Victoria's Secret's "Love Cloud Collection" campaign.
The Puerto Rican model announced her biggest secret to her fans through an Instagram post with the caption, "one day I dreamed of it, I worked on it and today it is a dream come true. I can finally tell you my big secret... I am the first Victoria's Secret model with down syndrome! ?. Thanks to all of you for always supporting me in my projects."
Sofia added continued,
"Thanks to [Victoria's Secret] for seeing me as a [no limits!] model and making me part of the Love Cloud Collection inclusion campaign. This is just the beginning, now it's formed! Inside and out, there are no limits, Alavett!"
Apart from her recent achievement, Sofia Jirau was also featured on Vogue Magazine; She tagged Vogue in one of her posts and wrote,
"I dreamed of being in [Vouge Magazine] and today that goal was fulfilled✨?. My people, dream big. Inside and out, there are no limits! Thanks to everyone who has congratulated me, I am very happy, happy, and joyful."
Who is Sofia Jirau? (Her Bio and Facts Explored!)
Sofia Jirau (Sofia Isabel Jirau Gonzalez) was born in Puerto Rico on March 26, 1996; She is the daughter of Frankie Jirau and Mimi Gonzalez. Jirau grew up along with her three siblings, and she is the second eldest of four children; Having down syndrome, Sofia never holds herself back to achieve her goals; she worked hard to be where she is now.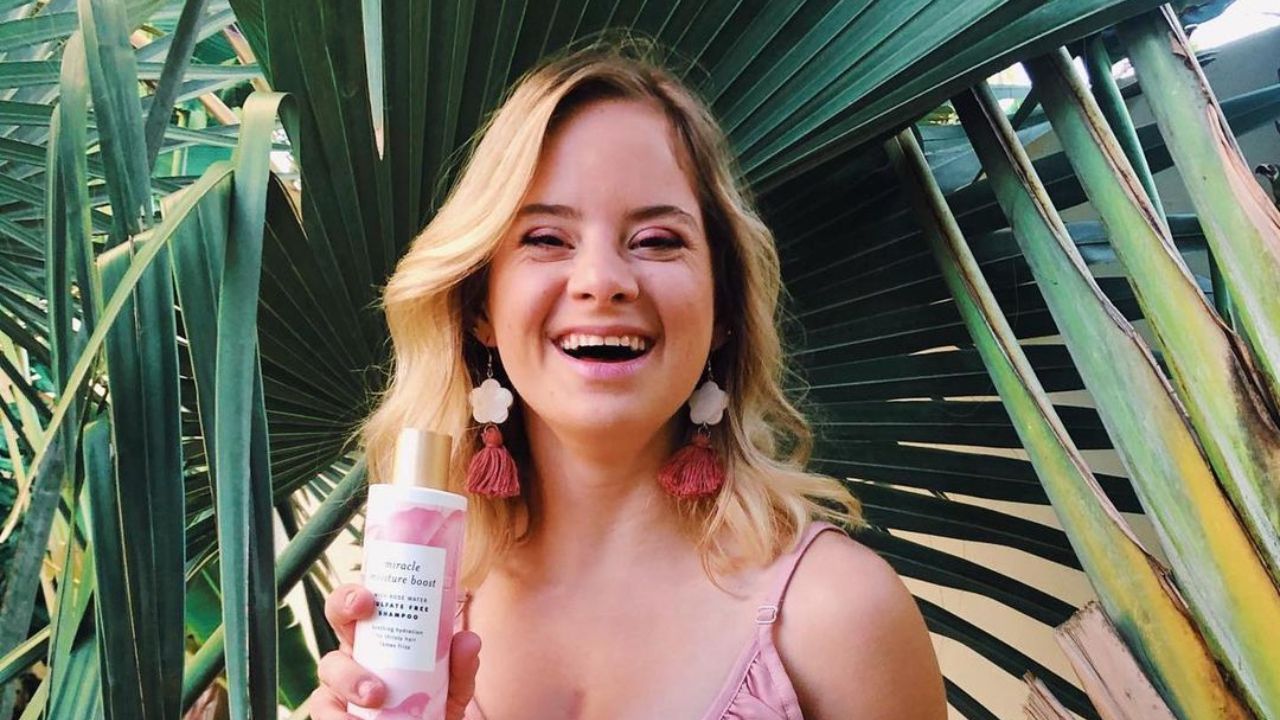 Sofia Jirau is the first Victoria Secret model with down syndrome. According to the reports, Sofia Jirau is single as of 2022. (Sofia Jirau Instagram)
Sofia started working as a model in 2019; Since then, she has never had to look back and has been working for top fashion designers. She even debuted as a model for the first time in New York Fashion Week on February 10, 2020. Following the debut, Sofia Jirau was featured in many magazines such as Vogue Mexico, hola! Univision, and People.
The 24-year model launched her clothing brand in 2019 named "Avalett," Her fashion line includes various clothing, home products, and accessories. Sofia is now an ambassador of a Puerto Rican company called "INprende." Moreover, she is also a social media influencer and is involved in philanthropic work;  Sofia Jirau has gained over 275k followers o her Instagram account. With as massive followers on her social media profiles, Sofia hopes to be an actress someday.
Sofia Jirau Boyfriend: Is She Dating Someone?
The 24-year model hasn't been spotted with anyone yet, and there are no hints on her social media of having a boyfriend; it seems like Sofia is currently focusing on her career and is single at the moment.
Sofia Jirau Net worth
The Puerto-Rican model is inspiring so many young people today; she is not only a model for top brands but also an entrepreneur, a public figure, and a social media personality; Sofia has proved that nothing can stop you as long you want your dream to come true, so work hard on it.
Sofia earns primarily from her modeling profession. Apart from that, she has her clothing store "Avalett." According to multiple sources, Sofia Jirau has an estimated net worth of around $700K as of 2022.
Don't Miss,