Alia Marie Shelesh, also known as SSSniperWolf and Lia, is a YouTuber known for her self-titled YouTube channel. Lia is one of the biggest content creators, and her massive 30 million+ subscribers speak for her credibility as a video creator. Lia has come a long way since she started her YouTube channel in 2013.
After more than eight years of being a professional content creator, SSSniperWolf has garnered more than 17 billion+ views on her channel. Starting her journey as a gamer, Lia now often gives her fans a peek at her daily life and fashion hauls through her channel. She has grown into a lifestyle vlogger, too.
SSSniperWolf, born on October 22, 1992, is also known for collaborating with Dhar Mann. She often makes appearances on Dhar's videos. Since she is so successful, talented, famous, and, not to forget, beautiful, we certainly wanted to know more about her. And how can we not mention her dating life?
So, who is SSSniperWolf's Boyfriend?
SSSniperWolf Boyfriend is Evan Sausage!
The question couldn't get any silly, as we have mentioned his name on the title itself that SSniperWolf is dating her boyfriend, Evan Sausage. But, Who is Evan Sausage? Lia's boyfriend is a YouTuber, too. However, Evan is not as successful as Alia, but he does his best.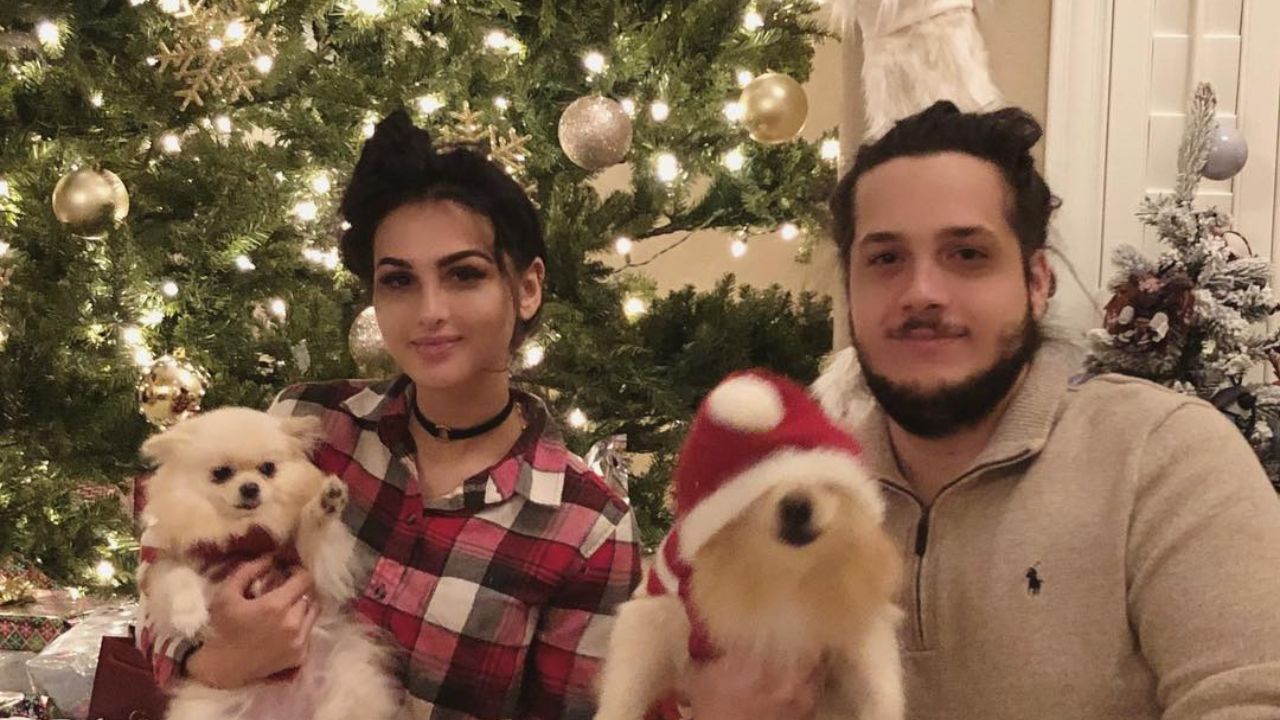 SSSniperWolf and her boyfriend, Evan Sausage, are still together in 2021. (Evan Sausage Instagram)
Evan's YouTube channel, "Sausage," has over 432K subscribers; however, the YouTuber had a very different idea when he started his channel. Evan never thought his channel would be popular; he often used to post vlogs with SSniperWolf, but later, as the channel got the traction, he shared his weight loss journey.
But it's been more than two years SSniperWolf's boyfriend has been inactive on the platform, not just YouTube, but he hasn't uploaded any post on Instagram either. Given that, many fans wonder if the couple broke up? Did the really?
SSSniperWolf and Evan Sausage Breakup: Is it True?
Well, it might seem the couple broke up; but it's not true. SSSniperWolf and her boyfriend, Evan Sausage, are still together. It's just that Evan is taking a break from all social media and YouTube as of now; that's the reason he usually doesn't show up on Lia's post lately, so much so that he doesn't even upload any posts on his social media.
Some fans think, including Evan himself, that some people are jealous of his relationship with SSSniperWolf. Some even suggest that's the reason Evan Sausage stopped posting on his YouTube channel and social media altogether. Well, that may be true, maybe not, but here's what one fan wrote,
"Mr sausage, I need a come back. These people are prolly jealous of you. There's needles in their eyes. These are the fans who doesn't know your past, nor who you really are. It's so painful to get cyber bullied, body shamed and all. These people need to wake up. He doesn't even post now."
The same fan added,
"Looks aren't everything, and personality is what actually matters. If you wanna know why Lia chose Sausage, watch her reaction video to her "YouTubers before they become famous' video. It takes nothing to laugh at someone and hurt them, but it takes strength to be gentle and kind ??"
Some Questions!
What is SSSniperWolf Boyfriend, Evan Sausage, Age?
Evan Sausage is 31 years old as of 2021.
What is SSSniperWolf Boyfriend Instagram?
Evan Sausage can be found on Instagram through the handle @evansausage.
What Happened to SSSNiperWolf?
The 29-year-old YouTuber came under fire following an angry mother alleged SSSniper ditched a meeting with her terminally ill child, Kiara. Though Lia affirmed that she would make it happen, the mother seemingly had enough and blocked the influencer from messaging her again.
Don't Mis,