Tammy Crowe's life story has been presented in one of the episodes of "Dead Silent: The Creek Bottom." The show documents the life of college student and aspiring teacher Tammy Crowe, who has everything to live for, but one day her life takes an expectedly devastating turn.
Tammy, unknown of what was going to unfold next, was a simple girl on her way to a friend's dinner party. Little did she know, her life was about to go upside down as she got pulled over by a stranger. What happened next is painful and horrific to listen even.
What Happened to Tammy Crowe?
Tammy Crowe, a native of Clayton County in Georgia, was on her way to a dinner party and meet her then-boyfriend. She stopped at a grocery store to grab some items for the party. While she was in the parking lot, a man approached her to request the use of her jump cables.
The things escalated quickly as Tammy Crowe found herself at knifepoint and forced into the footwell of the passenger seat of her car. The man took Tammy to a secluded wooded place near a creek where he raped her. Tammy found some courage and tried to escape; however, she failed.
From what we saw on the show, the man who kidnapped and raped her tried to kill Tammy twice by slitting her throat but failed both because the blade was blunt. After failing to slit her throat, the man stabbed Tammy 15 times, but she survived it, too. After the rapist saw her breathing, he tried to strangle her with his belt even after the stabs. Thinking she died, the rapist fled, taking her car and money.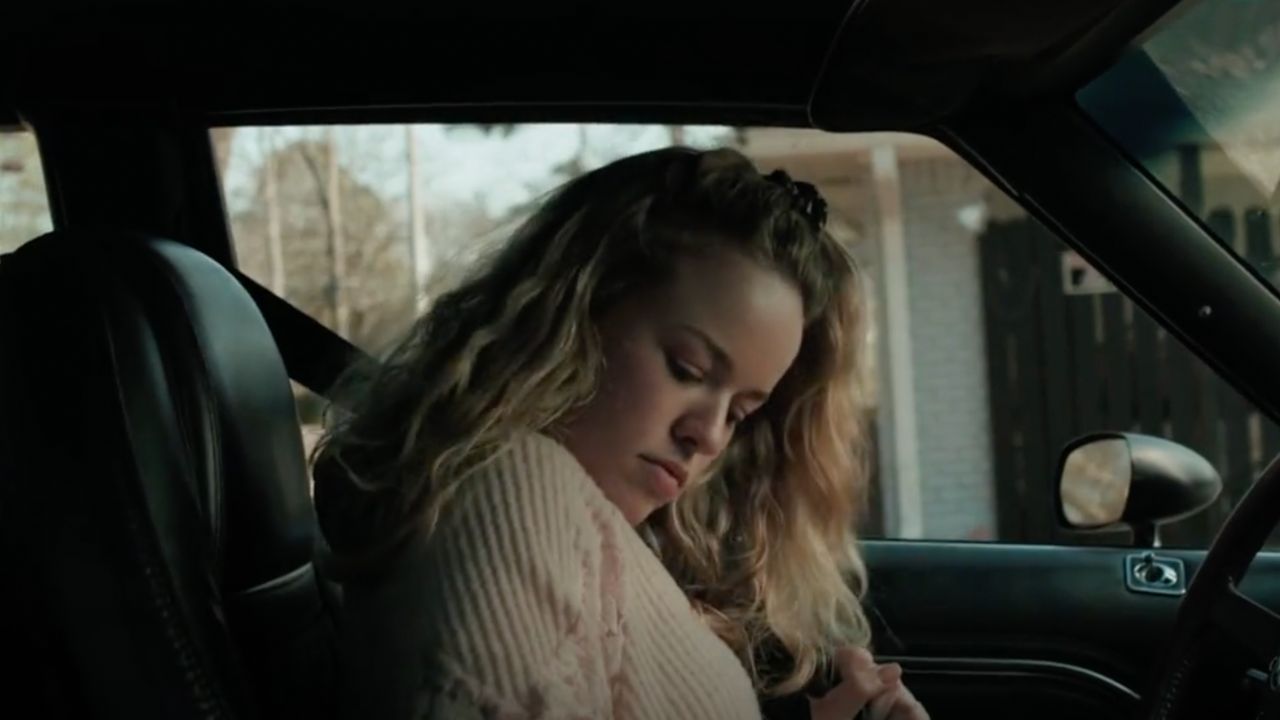 Tammy Crowe Murder Attempt: Emily Topper plays the character of Tammy in the "Dead Silent: The Creek Bottom" episode.
When the man left, Tammy crawled up to a hill for help and found some construction workers. The workers then called for medical help, and the victim was sent to a hospital in Atlanta. When the police arrived at the hospital, Tammy described the details of the attacker, and later it was found the man who raped and tried to kill her was "David Eatherly."
The police later arrested the suspect, David Eatherly, from his home in Bowling Green, Kentucky; He was found with his family. Three weeks after the incident, the rapist pleaded guilty to all his charges in 1987, and David Eatherly was sentenced to two life sentences plus 20 years in prison.
Who is Tammy Crowe's Husband?
While the identity of Tammy Crowe's husband is still under the wrap, the reports suggest Tammy and her husband, with their children, now live in Peachtree City, Atlanta, Georgia. Tammy's eldest son, Connor Crowe, is a 26-year-old US Navy, and his youngest child, Daniel Crowe, is serving in the US Air Force.
According to the reports, Tammy Crowe and her husband, with their children, live a happy life. Despite the horrific incident she went through, her husband helped her get through hard times.
Some Facts About Tammy Crowe
Tammy Crowe, following the incident, was able to make a full recovery and went on to complete her study at Georgia State University and received her bachelor of science degree. Following her graduation, she joined Georgia Southern University to complete her Master's degree.
Currently, Tammy Crowe is working as a high school teacher and teaches US and World History, Geography, Economics, Government, AP Psychology, and Sociology. The veteran teacher has been working at Union Grove High School in McDonough for the last 16 years.
Don't Miss,