Lorena Andrea is one of the cast members of the Netflix series, Warrior Nun. The show's plot revolves around a teen who possesses the superpower of a secret sect of demon-hunting nuns. The streaming platform recently released season 2 of the series, and people are already wondering what Lilith's power is.
Might contain some spoilers! Lorena Andrea's character, Sister Lilith, was born into an elite family. Her family has been serving the church for six generations, so it's obvious she wants to become a Halo Bearer. However, the powers chose Ava. Now, it's her ultimate goal is to hunt Ava down and get Halo's powers!
During her journey to hunt Ava and get Halo's powers, Lilith goes to extreme routes. She will go to any extent. However, during her endeavors, she is often stopped by Shotgun Mary. But during the final confrontation between Lilith and Ava, she stabs Divinium knife into Ava's back.
During the battle between the two, the fans were amazed to see the see the powers Lilith possesses. So, what are Lilith's powers?
Lorena Andrea's Character Sister Lilith Powers in Warrior Nun!
Sister Lilith, played by Lorena Andrea, is a tall young woman with light brown skin. Her high and wide cheekbones caught many fans' attention. With a slender, toned and muscular body, Andrea is a perfect actor for the character of Lilith.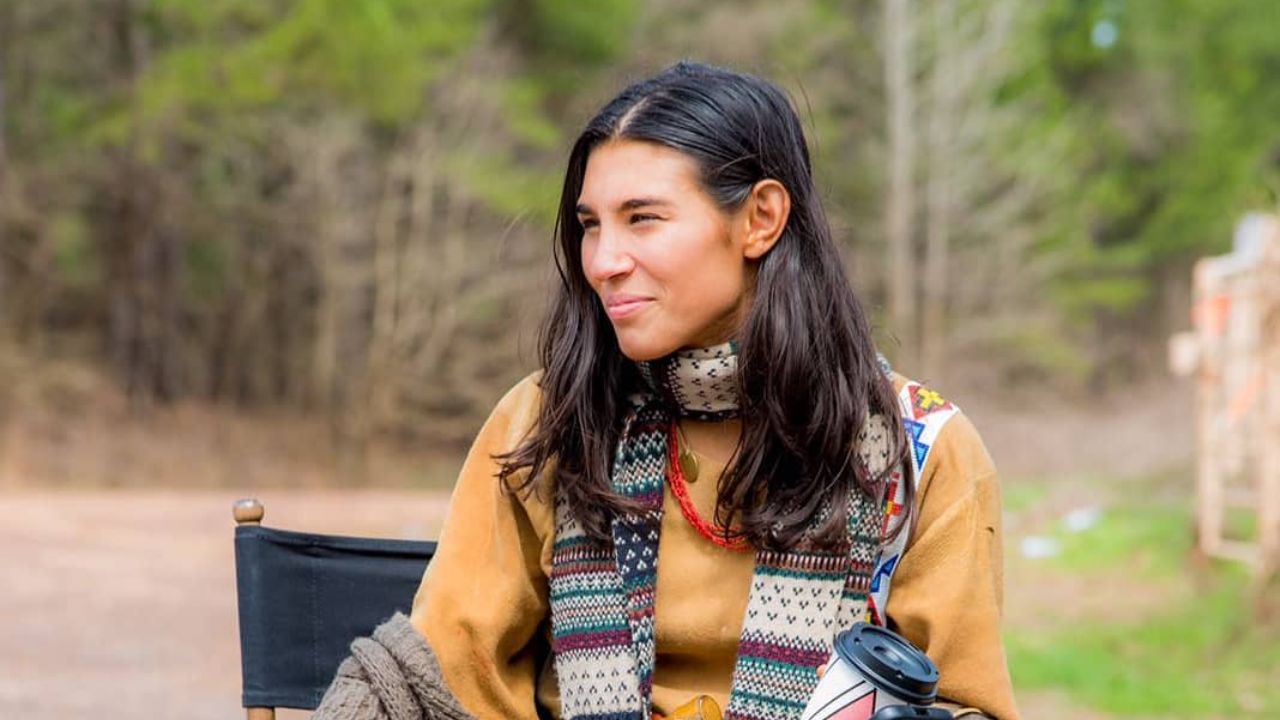 Andrea's character, Lilith, can teleport, grow demon claws, heal in seconds, and has wings and true sight. Lilith Andrea's Instagram.
While talking about Lilith's powers in the Warrior Nun, she is full of surprises. Sister Lilith can teleport; she has a demon claw, wings and true sight. Moreover, she has a healing factor as well. Wounds and broken bones heal in seconds.
Regarding her teleportation capabilities, Lilith briefly phases away, then reappears. And about her Demon Claws, she can spawn claws from fire, giving her long fingernails. That's about the powers, but her abilities are impeccable too. Sister Lilith is a master of hand-to-hand combat; she is a multilingual; she is skilled in precision shooting, and also she is a master of sword fighting as well.
Who is Lorena Andrea?
Andrea is an English actor born on April 12, 1994, in London to Spanish and Colombian parents. The 26-year-old is 5 feet and 7 inches tall. Lorenza started her acting career with short films. She first appeared in "Lia" as Hannah in 2015. The following year she worked in Salaam-StDenis2015 as Hasna.
Later, she worked on a featured movie, Pappilon, in 2017 as Lali. The same year, she appeared on "House on Elm Lake" as Crystal, and as Thalia in Unhinged. From 2020, she has been an integral part of the Netflix series Warrior Nunn as Sister Lilith.
Why is Lorena's Character Against Ava?
Lorena Andrea's character, Sister Lilith, believes the Halo rightfully belongs to her. Ever since Halo chose Ava, Lilith disliked her as she believes the powers belonged to someone with skills, and knowledge, which Lilith believes she has it all.
Don't Miss These,