Alex Burriss, better known as Alex Wassabi, is an American YouTuber from Great Falls, Montana. The 31-year-old is known for his lifestyle vlogs and other fun challenges videos.
Alex and his friend, Roi Fabito, started the channel, but Roi left it to start a solo gaming channel, Guava Juice, giving Alex Wassabi a sole proprietorship of the channel.
The "Wassabi" idea was initially Fabio's creation, but coming now, Alex is taking it in a whole new and better direction. People actually thought "Wassabi" was Alex's last name.
When it comes to the name Wassabi, Fabito initially named their channel "hoiitsroi," the YouTube channel still has the same URL. Still, the duo changed the name to "Wassabi" when Roi loved a scene when Steve-O snorted wasabi through his nostrils. In fact, Fabito fell in love with the word "wasabi," and that's how he came up with the name for their channel.
But since Alex Wassabi is now taking all the responsibility to run the channel, it is apparent the 31-year-old is doing his job pretty well. The channel has more than 11.5 million subscribers and 4.5 billion lifetime views. His fans are also aware of the fact that Alex often features his girlfriend in his videos.
Alex Wassabi Girlfriend 2021
Alex Wassabi is in a relationship with his long-term girlfriend, Lexy Panterra. The 31-year-old YouTuber often features his girlfriend in his videos, mostly for fun challenges and sometimes in vlogs.
A few weeks ago, Alex Wassabi uploaded a video on his channel titled "Moving In With My Girlfriend." In his "Life Update," Alex says, "If you follow my videos, you know that I have three roommates." Introduces his roommates, including his brother, Aaron.
The twist was that all three of them moved on; Alex started showing the empty rooms, but we also got to see Alex's father, Papa Wassabi, sleeping on the bed in JP's room. So the 31-year-old tries to ignore and move on with the video, only to show his whole family members.
But wait, the real twist is yet to come; the 31-year-old had some announcement to make. "Where's Lexy?" That's right, Alex Wassabi's girlfriend, Lexy Panterra, is now living with him in his home. That's a whole next level for the couple.
Who is Alex Wassabi Girlfriend, Lexy Panterra?
Alex Wassabi's girlfriend, Lexy Panterra, aka the Baddie Gypsie, is a social media influencer, musical artist, dancer, and more. Lexy is killing it on Instagram; she has more than 2.7 million followers as of this writing.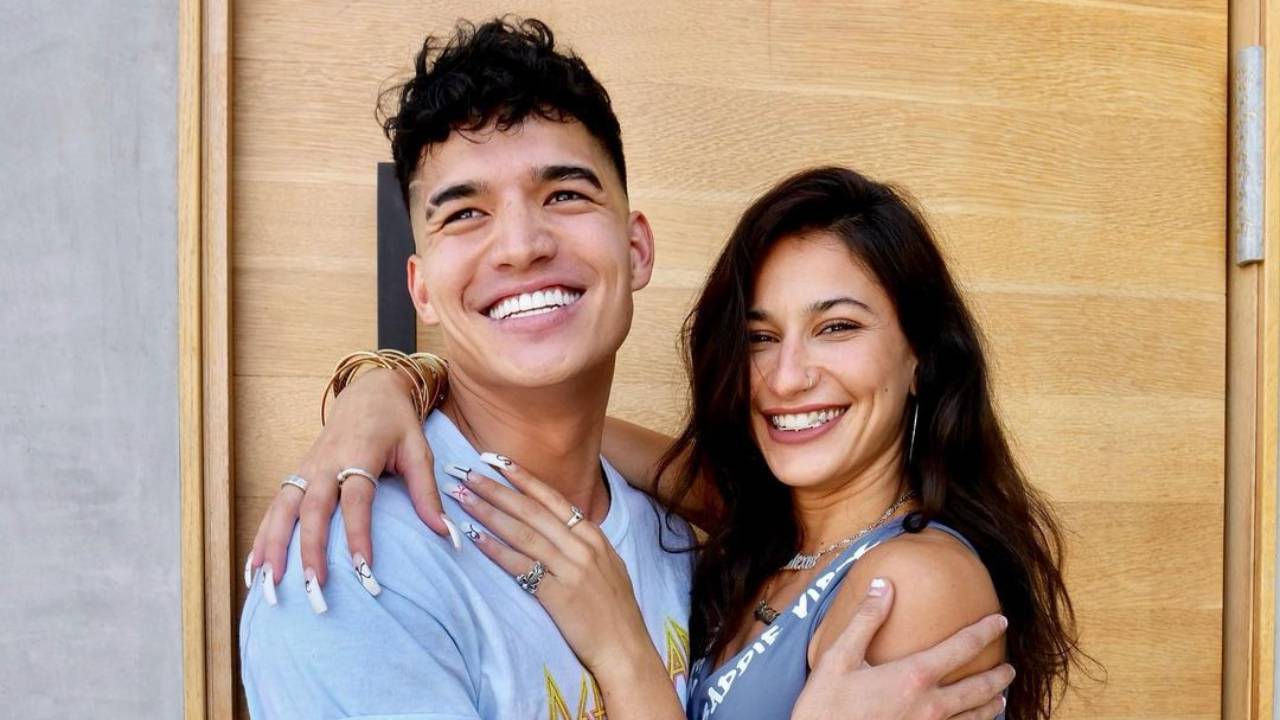 Alex Wassabi is in a relationship with his girlfriend, Lexy Panterra. The couple has been dating since November 2020. 
Alex Wassabi's girlfriend, as she mentions on her, has some side hustle too; Lexy is the owner of "Real Influence Agency," a content/brand management company. And this should not be missed; she earns $10k a day twerking on OnlyFans. But we suppose she is making more from her other business ventures as well. Lexy Panterra's estimated net worth is almost $3 million as of this writing.
Lexy Panterra was born on May 22, 1989, in California, which makes her 32 years old in 2021, and a year older than Alex, but the couple is happy in their relationship, and that's important to keep it going.
The Couple is Active on Social Media
Both Alex and his girlfriend are active on social media, it makes sense, as both are social media stars, but we have seen some web star hide their relationship and personal life, but not this couple.
Alex and Lexy are pretty open about their relationship and posts pictures of each other on their social profile. Whether vacationing on some exotic island or hiking up the mountains, the couple never misses a thing to post.
They just know how to keep the fire alive in their relationship and give attention to tiny details. Both Alex and Lexy never miss to wish each other on special occasions, and that's important for them.
Back on May 23, 2021, Alex Wassabi wished his girlfriend a happy birthday. Posting a picture of them together in Disneyland, the 31-year-old wrote a caption that reads, "happy birthday baby 🙂 we've already been on so many adventures together & I can't wait to see what the world has in store for us next. You're the love of my life [Lexy Panterra] ❤️ xoxo, Baloo."
Don't Miss: