Eric Weems is the former American football wide receiver for the Atlanta Falcons; having played college football at Bethune-Cookman, the 36-year-old was the Falcon's best gunner, to say the least. Moreover, he was a return specialist too.
Eric Weems certainly has the best memory with the Atlanta Falcons as a player; however, in his last match with the team against the New England Patriots had to face a 34-28 overtime defeat.
Following his stint with the Falcons, the 36-year-old signed with the Tennessee Titans, but things really didn't work for him after he left Falcons. It was like to be in a toxic relationship for Weems while playing for Titans, the on-and-off kind of, to be precise.
Catching Up With Eric Weems
But Weems believes he is far from retiring just yet; the 36-year-old talked with FHN back in 2019, during which the former Falcons' wide receiver claimed he still feels like he can compete with anybody.
Eric Weems said,
"I felt like I could compete with anybody. In my mind, it didn't matter what school you went to; it's all about your competitive nature. I'll play against anybody. Mano a mano, I think I can stand and hold my own against any man living on this Earth. I truly felt that playing pro football, college football, high school. When I stepped on that field, no other man was going to outdo me or outshine me."
When asked if he would consider playing in another league or would like to coach, the 36-year-old asserted he wouldn't consider any other league other than NFL and admits he can still get back, but said yes to coaching.
Eric Weems said coaching intrigues him big time, and he would like to coach if he gets the opportunity to in the future. He said, "I want to do all things, to go from little league, high school, college, NFL. I think I'd be a really good coach and developer of players, being in an NFL locker room and knowing how it's done. I know how to bring the knowledge to guys who are younger than me."
While catching up with him was a fun thing to do, there's more you should know what Eric Weems is doing now. Eric is into reality shows, too, and putting his relationship to the test.
Eric Weems Girlfriend 2021
Eric Weems is in a relationship with his longtime girlfriend, Jessica Kelly. Eric and Jessica appeared on OWN's "Put A Ring On It." The show's format revolves around the idea of putting long-term couples' relationships to the test.
Eric Weems and his girlfriend, Jessica Kelly, are also meeting new people and deciding if they are really meant to be together or to date each other! This is some exciting show to watch.
We can see Eric Weems losing his cool during the episodes; even Kelly likes to pull his legs sometimes. Eric Weems girlfriend posted a clip from the show, where she asks the former football wide receiver if he can feed her, to which he replies, "Go ask Clarence."
Who is Eric Weems Girlfriend, Jessica Kelly?
Eric Weems girlfriend, Jessica Kelly, is a 30-year-old entrepreneur from Fort Worth, Texas, but currently based in New York City. Jessica is the owner of "House of Kelly," a fly women's clothing brand, as she likes to put it.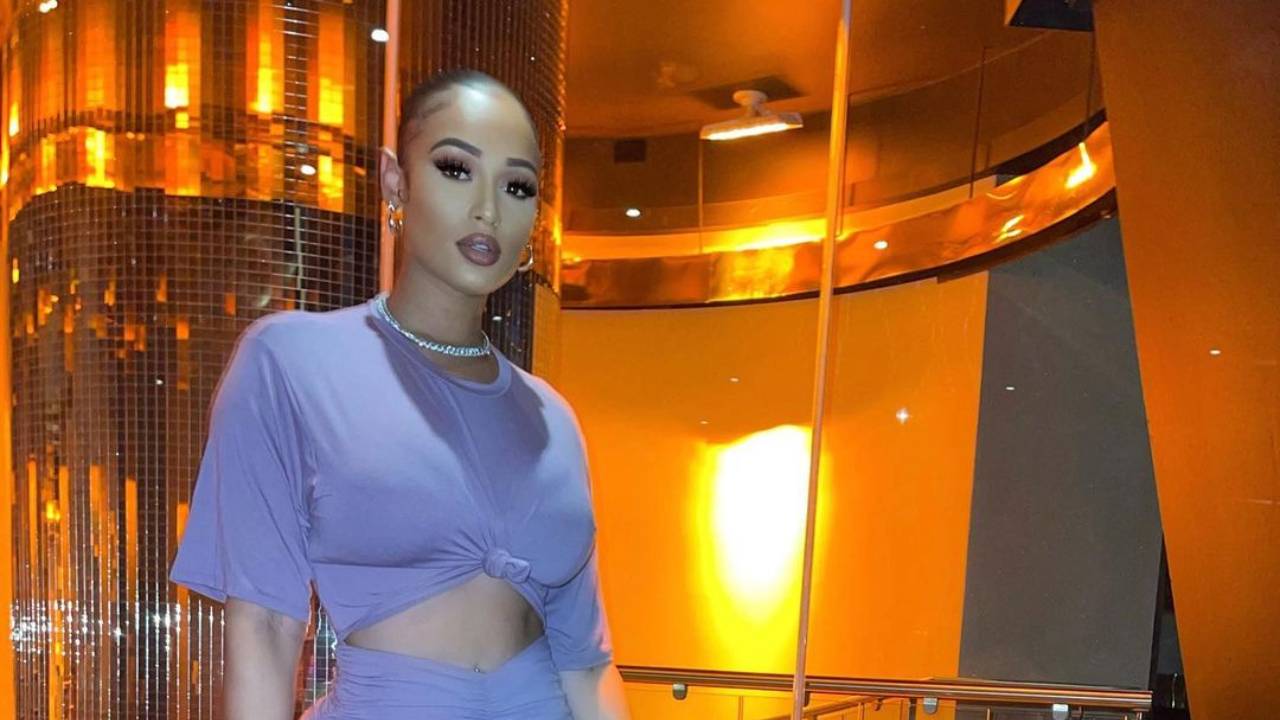 Eric Weems' girlfriend, Jessica, Kelly is an entrepreneur based in New York City. 
Eric Weems girlfriend business is yet to make its first flight; we mean, the brand is still new and yet to grow. Hardly a few people have heard about her brand, but we can already predict it's going to do decent business in the future.
Are Eric Weems and Jessica Kelly Still Together?
There's no clear answer to this, but we suppose, and some other sources online also claim, the couple is still together, a guess that can be made if you checked their social profiles.
Both Eric Weems and his girlfriend follow each other on social media. The two still like to joke around, and the former wide receiver doesn't shy away from sending some heart emojis to Jessica; it all implies the couple is still together.
Don't Mis: