Fred Warner, the American football linebacker for the San Francisco 49ers of NFL, is all on the news following his contract extension with the Niners. Reports suggest the 24-year-old became the highest-paid off-ball linebacker in NFL history.
Fred Warner bagged a five-year, $95 million extension with the Niners, including $40.5 million guaranteed, according to ESPN. His performance has been up to the par from his rookie season. Warner racked up 124 tackles during his first season in San Francisco.
Following the announcement, the names like George Kittle, Joe Staley, Mike McGlinchey, Taybor Pepper, and others reacted to the news and congratulated the 24-year-old linebacker.
Joe Staley took to his Twitter account to congratulate Fred; in his tweet, Staley wrote, "Congrats to All-Pro Fred! He has always done it the right way, and pumpled to have him around to lead the franchise for many more years."
Patrick Willis, in his tweet, wrote, "[Fred Warner] Congrats Big Dogg! You the man! I'm excited to see you carry the franchise as you have and will to even greater heights!"
Since we can rest assured, Fred is doing pretty great in his career and only improve in the days to come. But what about his love life? Is the 24-year-old linebacker for the 49ers dating someone?
Fred Warner Girlfriend 2021: Is the Linebacker Dating Someone?
It seems we can rest assured in this department as well. Fred Warner is apparently doing great in his personal and love life too. The Niners' linebacker is dating his girlfriend, Sydney Hightower.
Recently, Fred Warner and his girlfriend took their relationship phase to the next level and announced their engagement. Indeed, Sydney received the rose and an engagement ring from the 49ers linebacker.
Fred Warner and his girlfriend announced their engagement on May 15, 2021. The couple took to their Instagram account to announce the news. Sydney, in the caption, wrote, "05•15•21 It's you & me ?" while Fred wrote, "When you know, you know."
Who is Fred Warner Girlfriend, Sydney Hightower?
Fred Warner girlfriend, now fiancee, Sydney Hightower, is a 26-year-old retail marketing manager from Alabama. Sydney appeared on Peter Weber's "Bachelor" season 24.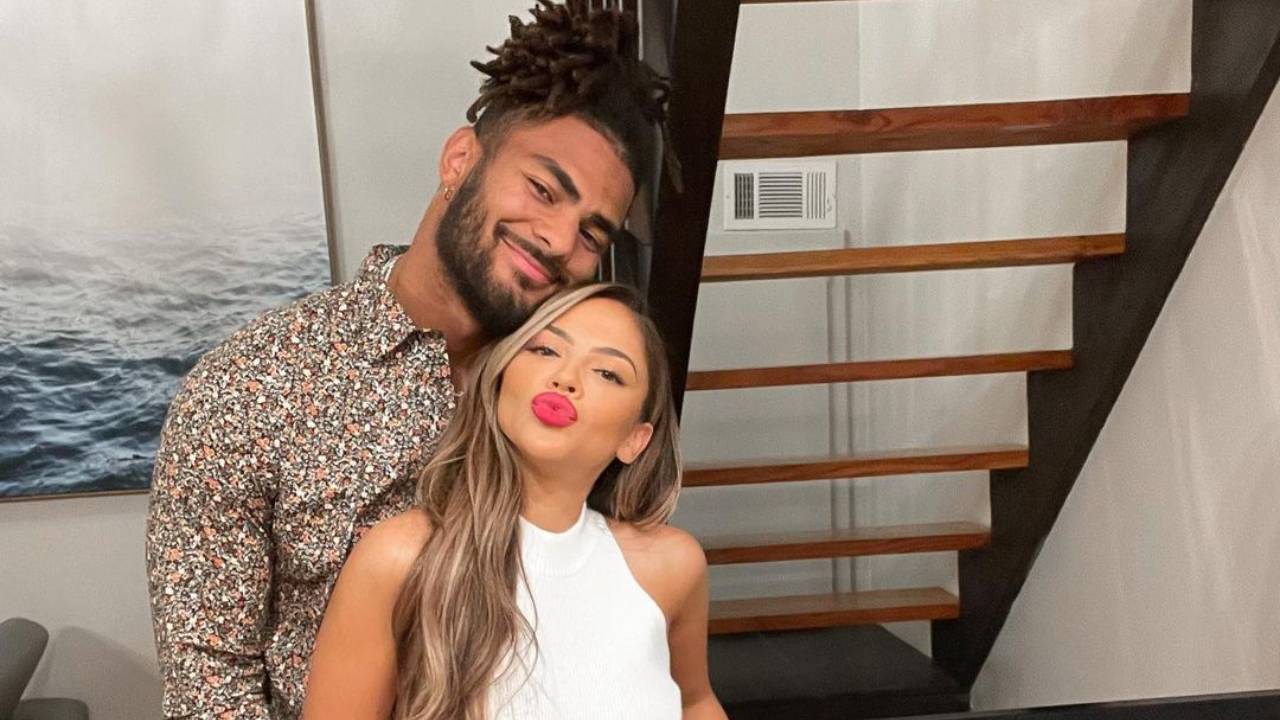 Fred Warner is in a relationship with his girlfriend, Sydney Hightower.
Fred Warner's girlfriend was eliminated on week 6; following her exit; the Bachelor alum started seeing 49ers linebacker. During the time, Hightower took to open up about her feeling.
Fred Warner girlfriend wrote, "A year ago today I was packing my bags to fly to LA to start my filming for Bachelor, little did I know I was beginning some of the legitimate most crazy, happy and confusing times of my life."

Sydney added, "Fast forward to one year later and I have this one. Never did I think that I would be so incredibly blessed to know what this fairytale tale love story of ours feels like! Not one day goes by that I am not thankful for what we have built, and what is to come."
Fred and Sydney's Friends and Family Congratulated the Couple
Fred and Sydney are now officially engaged; the couple took to their Instagram account to announce the news. Following their announcement, the two were overwhelmed with good wishes from their friends and families.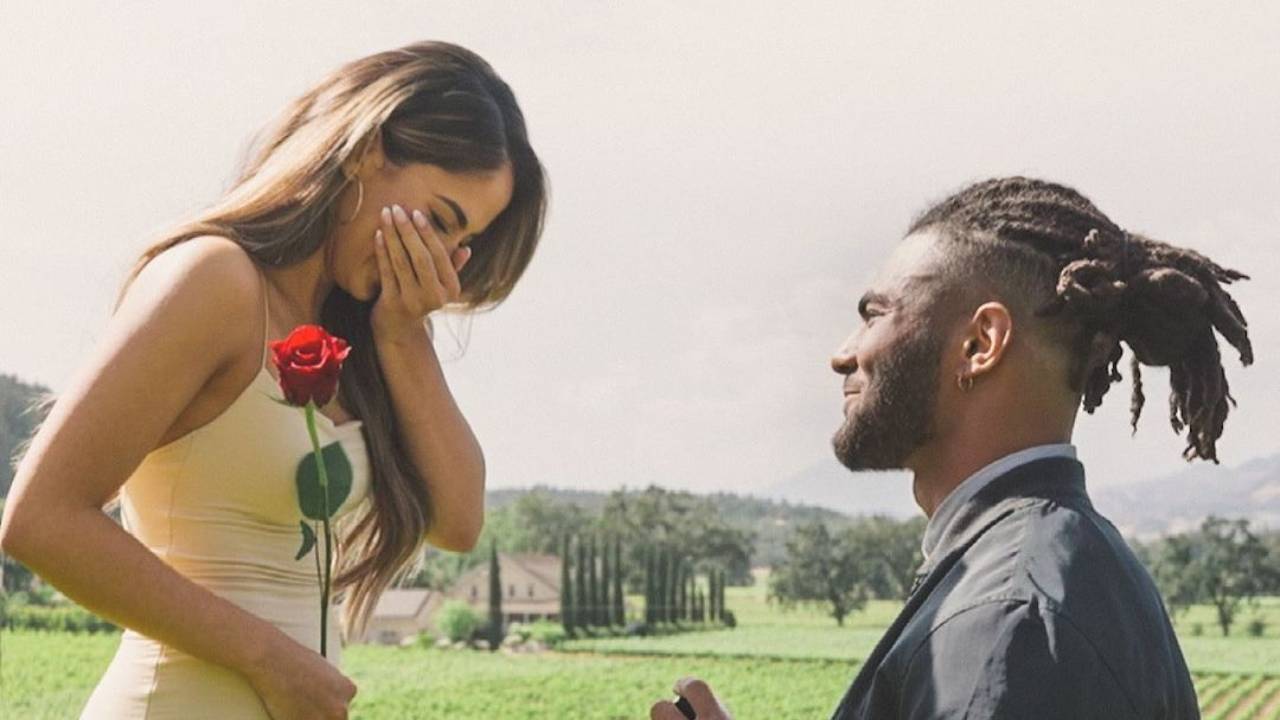 Fred and his girlfriend, Sydney Hightower, are now engaged.
One of the Instagram users wrote, "Congratulations ?my Brudda [Fred Warner] what a Blessing it is God Bless yall in Jesus name ?"
Another one wrote, "You got great taste [Fred Warner] she's gorgeous I wish you both all the best with your Future. Stay safe and stay blessed ??"
The next one wrote, "@fred_warner Congrats! Huge Niner and Cougar fan. Can I get an invite to the wedding?"
Even Sydney's post on her Instagram saw a similar reaction, and the comment section was filled with congratulatory messages.
Don't Miss: