Ashley Lasseter, better known as Ashley L from College Hill: Atlanta. The BET show was the pioneer in reality shows featuring an All-Black cast. Started in 2008, the reality series followed the lives of students at historically black colleges.
College Hill Atlanta featured cast members Ashley L, Dorion Renaud, Ashley Ragland, Shavon Christina Gihan, and many more. Following the wrap of the show, the stars of the reality series have chosen to live a low-key life.
But, we miss them anyway, and wanted to know what they are doing now. Here's what we found about Ashley Lasseter.
Where is Ashley L From College Hill Atlanta Now? Her Instagram, and Personal Life Explored
Ashley L, though she decided to live a normal life after the show, thousands of fans still follow her on her Instagram. And when it comes to her personal life, she pretty much posts everything on social media and keeps her fans updated about her life.
Ashley Lasseter now lives in Atlanta, and enjoys traveling. After College Hill Atlanta, Ashley L started several businesses; some of them include "Champ The Boxers," a brand to bridge the gap and represent the everyday Black man from all walks of life.
Ashley never shies away from representing her community and culture; she started a film production company with her husband. The company is based in Atlanta and Los Angeles.
Who is Ashley L Husband, Lorenze Davis?
Ashley L is married to her husband, Lorenze Davis. The couple supposedly tied the knot in 2009, and welcomed their first child, daughter Kaydance, in 2010. As evident from their social media posts, both Ahley and Lorenze are proud parents of their daughter.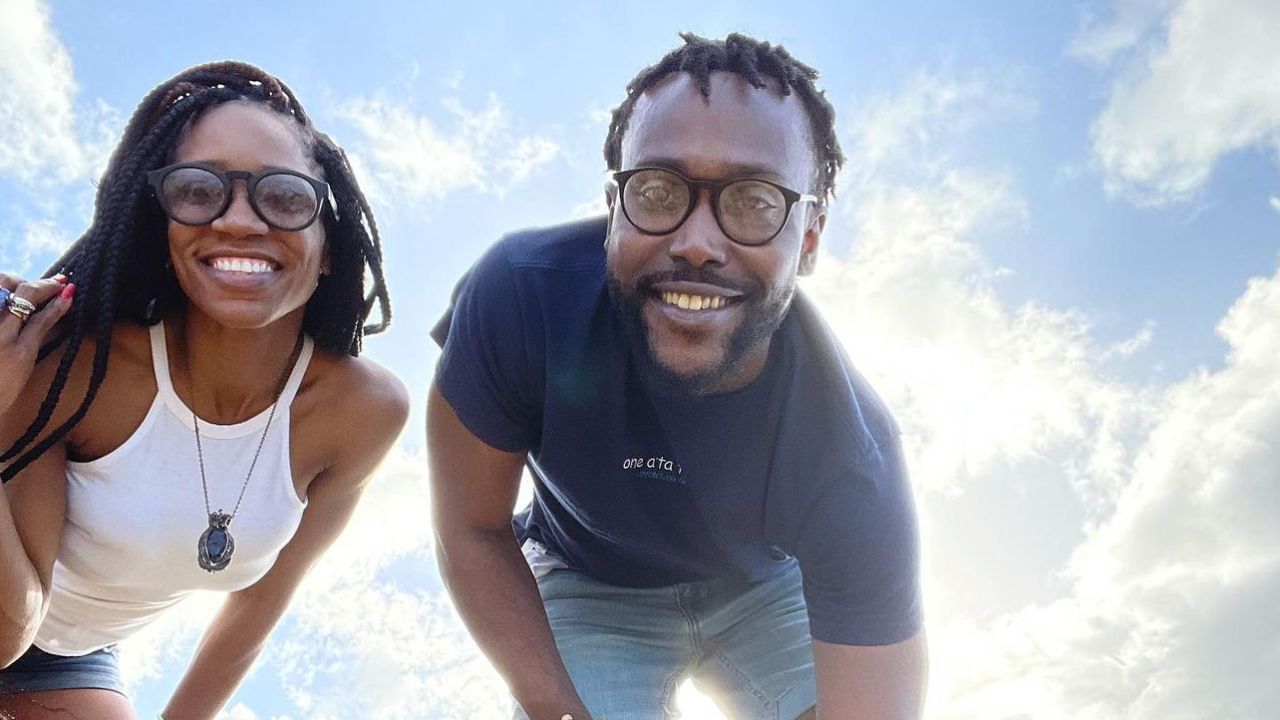 Ashley L, from College Hill Atlanta, is married to her husband, Lorenze Davis. The couple shares a daughter named Kaydance. Ashley Lasseter Instagram.
Regarding Ashley Lassetter's husband's profession, Lorenze Davis is a digital creator. Remember we talked about a film production company? The company is started by Lorenze himself, and Ashley tagged along in his endeavor.
Lorenze's company also rents out camera and filming gears. Davis listed his Denecke TS-3 Time Code Slate for rent on ShareGrid. The description of the product says it comes "with a carry case, new cables, extra battery pack, and instruction manual." Wel, it seems the husband-wife duo is very professional.
Ashley L Loves Traveling With Her Daughter!
Ashley has strictly said not to post her daughter's pictures on blogs. Point taken, but we can't keep ourselves from telling you how much she loves her daughter, Kaydance. Lasseter is a self-proclaimed "Dope Mom in real life," and she promises she is not doing it for the grams!
Ashley and Kaydance are like best friends. The mother-daughter duo loves to travel together; they have fun like they are with their friends, and Lasseter pretty much posts everything about her daughter on her Instagram.
Ashley's husband is not too behind when it comes to traveling with his family. Their social media posts are filled with pictures of their vacation in different locations, or going our for dinner in a fancy restaurant. It always feels like she and her family are in a happy place, when we see her photos. Well, we wish them all the luck and happiness!
Don't Miss These,