Alexander Leon Gumuchian, aka bbno$, aka bbno mula, is a Canadian rapper, singer, and songwriter from BC. Alex is, indeed, Canada's biggest up and coming talents. His musical journey started after a tragedy, the 26-year-old always wanted to be a swimmer.
According to some reports, bbno$ had to stop pursuing his dream as a swimmer after a major back injury in 2013. The following year, after the recovery, he had already given hopes to become a swimmer, but in some random day, while he was playing around with an "GarageBand" with a group of friends, that turned his life around.
The fun, as they called it while experimenting with the GarageBand, slowly started to grew in bbno$. Little did he know, he was destined to became a rapper, singer, and songwriter. Thanks to the app, Alex is now Canada's one of the best musian, and how it helped bbno mula inspire to became a singer/rapper.
If you know "baby No Mula," then you pretty much know Yung Gravy, bbno$ and Yung Gravy are friends are often seen collaborating on their projects. In fact, they are so close that some even confused them as partner. Yes, some thought they are dating, but let us assure you, they are not! bbno$ is already his beautiful girlfriend!
bbno$ Girlfriend in 2021: Who is the Gal?
Though Alex claims he has no money, thus the name - bbno$ (baby no money), he certainly has someone special in his life to be his rock. It's no secret, it's no news, bbno$ is in a relationship with his girlfriend, Haley Kai Dawe, and beleive us, the two look absolutely perfect together.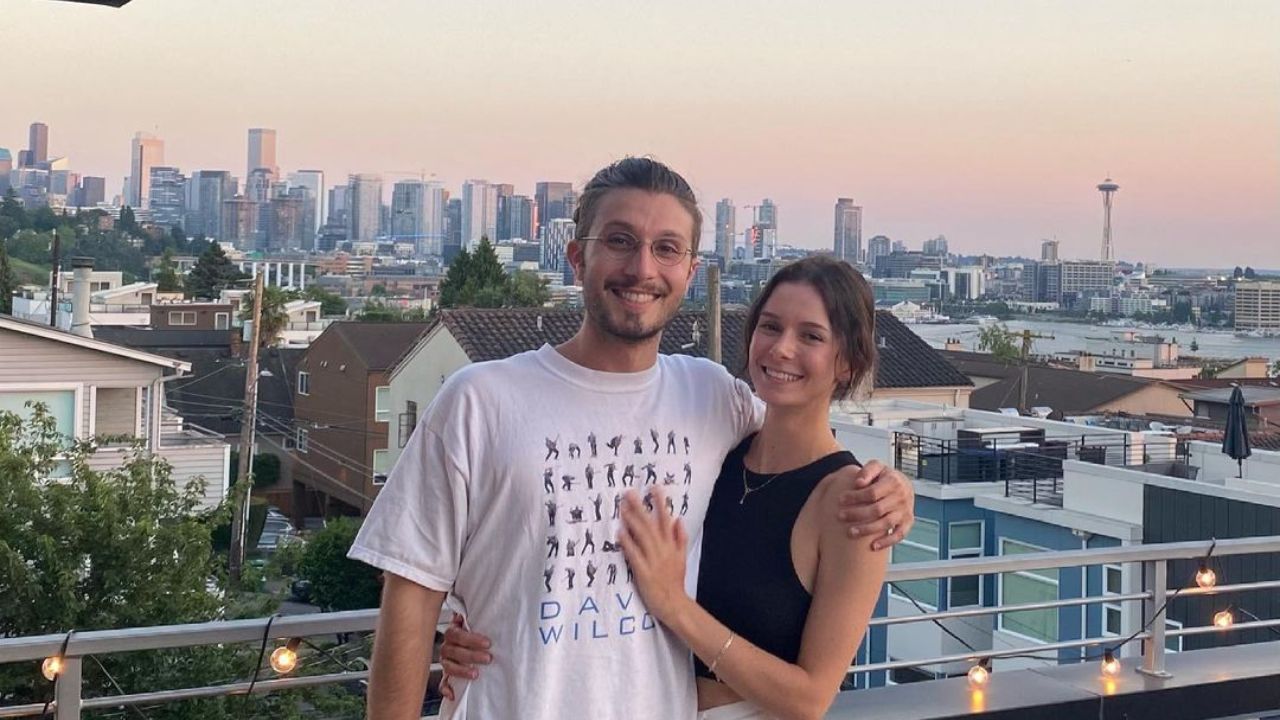 bbno$ is in dating his girlfriend, Haley Kai Dawe. The couple is in a relationship since July of 2020. (Haley's Instagram)
After some research, we found bbno$ and Haley Kai Dawe started dating in July 2020 (on 2 July, 2020, exactly to be precise). The couple celebrated their first anniversary on 3rd July, 2021, this year. While bbno$ didn't posted anything, his girlfriend sure did. Haley took to her Instagram account to post a series of pictures of them together. In the caption, she wrote,
"366 days ily."
Short and simple, ain't it?
Who is Haley Kai Dawe? Here's What We Know
bbno$ girlfriend, Haley Kai Dawe, is an enterepreneur. She owns a perfumery named "Wild Coast Perfumery" in 1721 Cowichan Bay, BC, Canada. Haley's company donates a portion of their sales to "Ancient Forest Alliance," which is British Columbia's leading organization calling for science-based protection of endangered old-growth forests.
We can see Haley Kai Dawe is beautiful inside-out, her work includes not only promoting her business but to empower her local community and help people in need. bbno$ must be proud, and must feel lucky to have found her, someone who is so smart, beautiful, and kind. Well, we wish the couple all the good.
Don't Miss,