Gwen Stefani and Blake Shelton are married now. The report came from Page Six; however, the couple is yet to announce the news on their social media. According to the media outlet, the couple tied the knot on Saturday, July 3, 2021.
The reports further claim the couple walked down the aisle at Shelton's ranch in Oklahoma. The outlet shared some aerial pictures from the ceremony that show Gwen's and Shelton's families.
Earlier this week, even TMZ reported Gwen and Shelton filed for their marriage license in Oklahoma and got a 10-day mandate from the date they file their marriage license to tie the knot.
After six years or more of waiting, Blake Shelton and Gwen Stefani are finally married. The Voice coach Shelton shared a few wedding details with USA Today; during the time, Blake said,
"If I was picking our meal, it would just literally be everything fried. French fries, chicken tenders, you know, all of that stuff. I think [Gwen] knows that it would be a pretty classless wedding if I was in control."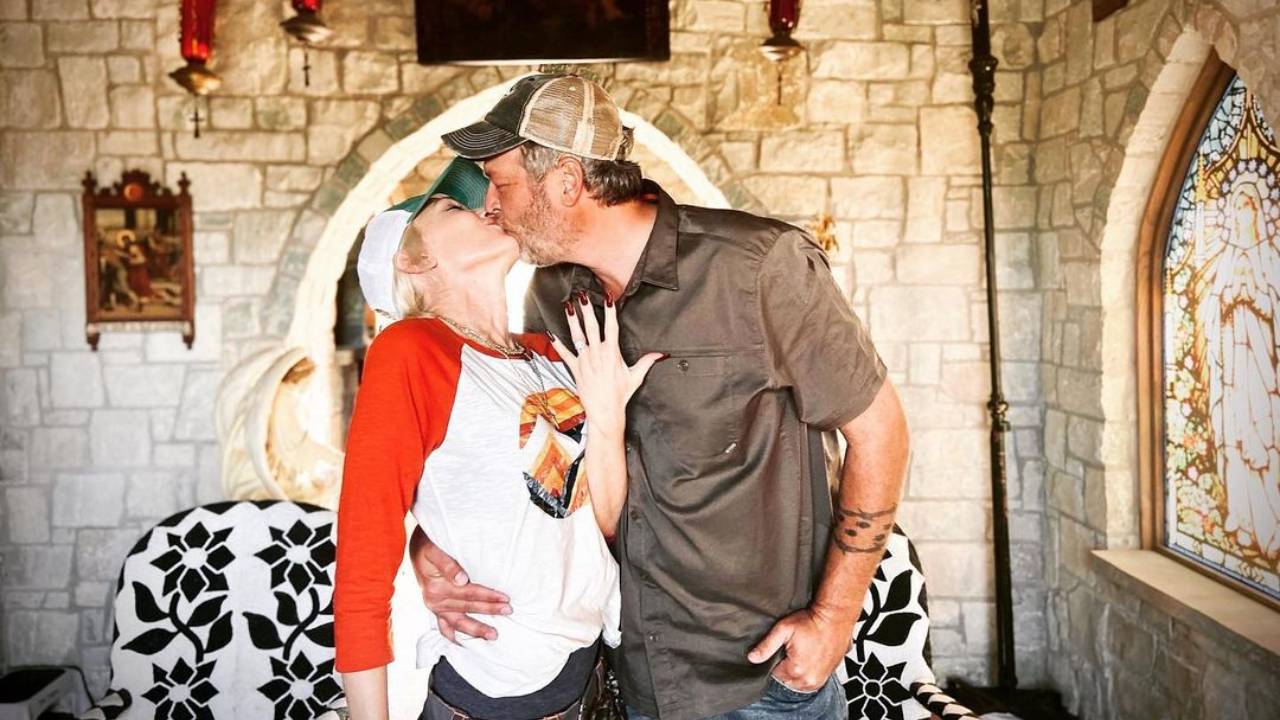 Blake Shelton and Gwen Stefani Wedding: The couple finally tied the knots on July 3, 2021. (Blake Shelton/Instagram)
Moreover, the singer added,
"I want her to do all of that stuff and handle it because it's going to be great. She's in the middle of planning the thing, and she's always so mindful … of me. She's like, 'Hey, I don't want to just take this thing over.' I think she's having a blast doing it. I mean, I know she's having a blast doing it."
Previously, even Gwen said she wanted to have a small wedding. Talking to Seth Meyers on Late Night With Seth Meyers, Stefani said,
"It's gonna be like, my mom and my dad and just literally gonna be just family. We are looking forward to that though. It's gonna be fun. We're gonna make it really fun." She added that "it's not gonna be a big, like, you know, it's not like the queen and king are getting married or something."
The pictures will be available in a few days, we suppose; Nonetheless, we are happy to see the couple is finally hitched.