Bri From "Sweet Life," before introducing her, let's start with the show itself. HBO Max's "Sweet Life: Los Angeles," is a show about friends in their mid-20s and how they navigate life to success. Executive producer Issa Rae came up with some brilliant ideas for the show.
According to the show's profile, Sweet Life: Los Angeles is all about "giving a unique look at what it means to be young, Black, ambitious, and in constant pursuit of one's dreams."
It adds, "Exploring themes of loyalty, legacy, and love, this coming-of-age series follows a group of long-time friends in South L.A. as they navigate the relatable, chaotic, mid-20s moments at the quarter-life mark and propel each other into adulthood success."
People already love the idea. One fan said, "I love the show. It shows cases of young black successful men and women. Everyone has a little drama, that's just a part of life," about "Sweet Life: Los Angeles."
Since the show is a hit, one of the casts of the series, Bri from Sweet Life, is getting massive attention from the fans. So, who is Bri from Sweet Life?
Bri From Sweet Life is Briana Jones!
Bri from Sweet Life's real name is Briana Jones, aka Briana "Bri" Jones. According to her official bio on Essence magazine, she was born in Kalamazoo, Michigan, on October 1, 1994. The 26-year-old moved to Los Angeles to pursue her dream in 2018.
According to her LinkedIn profile, Bri from Sweet life is a healthcare professional who graduated from Western Michigan University with a bachelor's in Industrial and Organizational Psychology in 2017.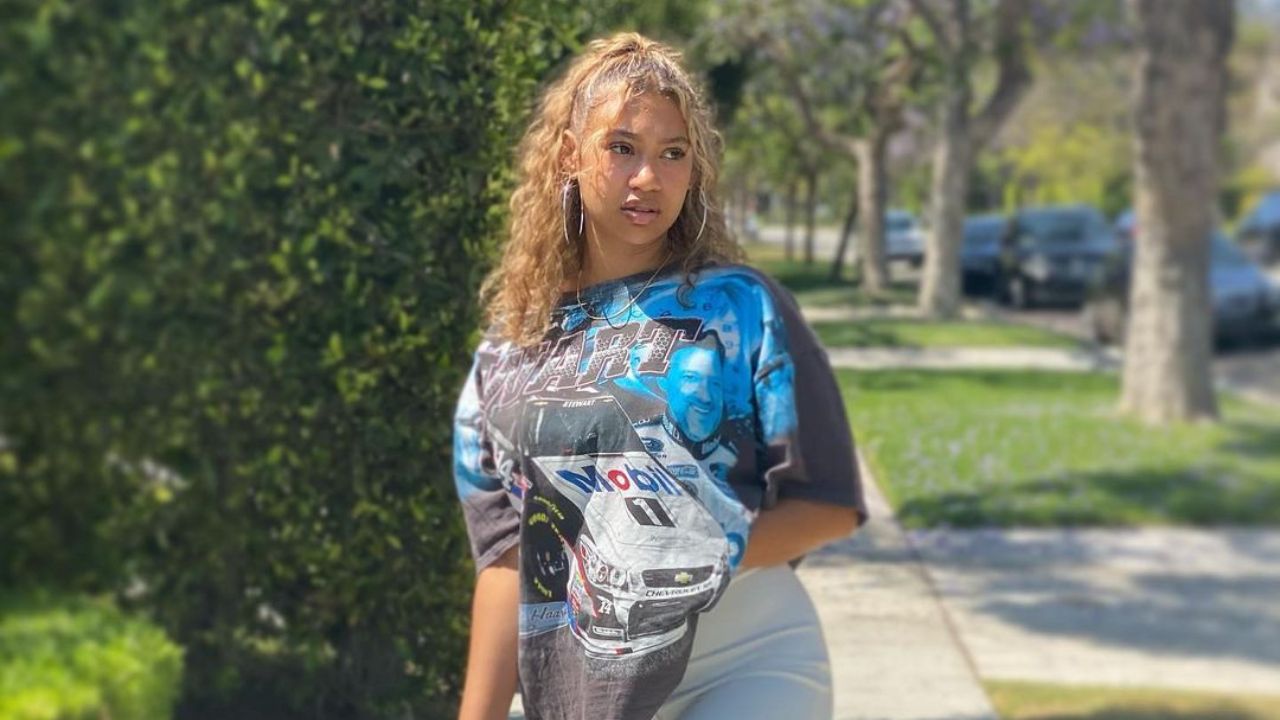 Bri from Sweet Life is a Kalamazoo, Michigan-native, moved to Los Angeles in 2018 to pursue her dreams. (Briana Jones Instagram)
After graduation, Briana 'Bri' Jones worked as Hostess at Outback Steakhouse, Day Camp Leader at Girls Scout Heart of Michigan, Direct Support Professional at Residential Opportunities INC, and many more. Currently, she is working as an Outside Utilization Analyst at Kaiser Permanente.
Is Briana From Sweet Life Dating Someone? Does She Have a Boyfriend?
Briana "Bri" Jones is still single, and she has admitted it herself. Back in July 2021, following the show's announcement, Bri from Sweet Life revealed she doesn't have a boyfriend as of now. On her Instagram post's caption, she wrote,
"'I'm the only one who has a shot, so I'm going to cheers to being single.'?#SweetLifeOnMax #SummerOnMax"
Well, that was all before the show started, but ever since the show premiered on HBO Max on August 19, we can see there's some flirting going, and we can't deny the possibility that Jordan Bentley and Briana will fall in love.
Briana Jones' Life Changed After the Show
It's rare Bri from Sweet Life makes her appearance on social media; she has the most inactive Instagram profile comparatively, but when she posts, she knows how to make it worthwhile. In fact, she only posts when it's really important.
Since we know that Briana Jones recently posted a promo picture of Sweet Life that features herself, she admitted the show had changed her life significantly.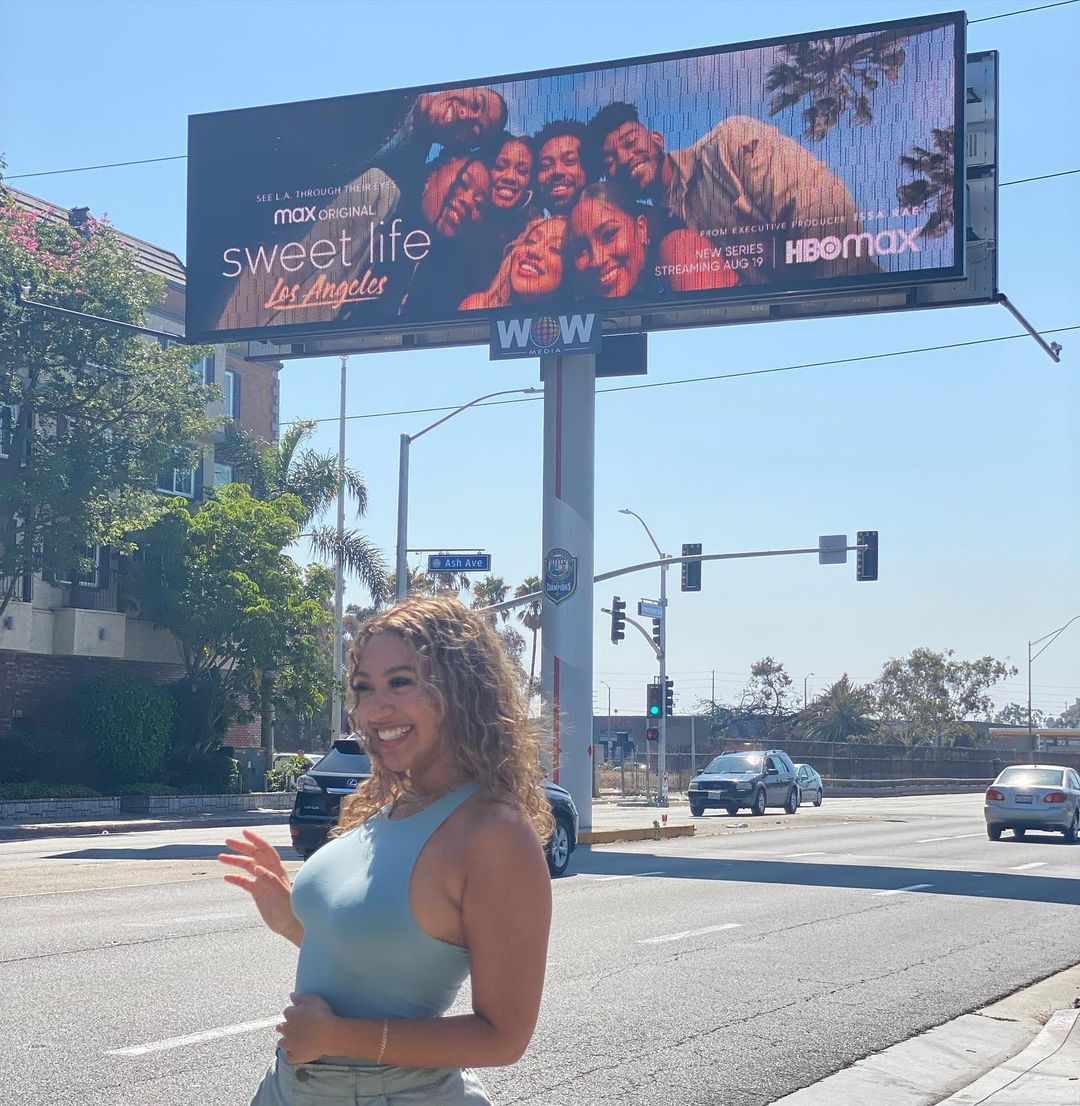 Briana Jones doesn't have a boyfriend and is still single as of 2021. [Briana from sweet life Instagram]
In her long caption, Bri wrote, "The way my life has changed in the 3 short years I've lived in LA is unreal! So grateful to [Issa Rae], [HBO Max] [HOORAE (Issa Rae-led media company)] for providing me with this opportunity. The last few months have been life changing and I can't wait to show you all a little piece of me. Thank you for accepting me LA!! Cheers? Catch me on @sweetlifeonmax streaming August 19, on @hbomax #SweetLifeOnMax."
Well, even we can see the changes now, having your pictures with your besties on Billboard in prime locations of downtown LA is not a joke! Kudos to Bri from Sweet Life and the team.
Don't Miss,