Sydney McLaughlin is now engaged to her longtime boyfriend, Andre Levrone Jr. The couple recently announced the news on their Instagram. The 22-year-old American athlete posted a series of photos from her special day with her beau.
With a few pictures on the post and a long caption, Sydney wrote, "Till this day I still can't comprehend how someone who possesses everything I've prayed for, has finally come into my life. Our growth together exceeds what the dates on a calendar show. I fall in love with you more and more each day off of the strength of your faith."
"Andre, you are the most God-fearing, passionate, honest, loving, hard-working, protective, and genuine man I've ever met. I see Jesus in you. And as a result, it makes you so easy to love. I truly did not know the definition of love until I met you; a sacrificial choice to lay down your life for the well-being of another. With that being said, there is no one I'd rather lay down my life for," Sydney added.
The 22-year-old continued, "The calling God has on our lives goes far beyond our love for one another. This union will impact lives for His kingdom, and that's what excites me most. I have no fear. I will keep my eyes on you, as you keep your eyes on Him. You're the perfect man to lead me, and I cannot wait to follow. Love, Your future wife ❤️."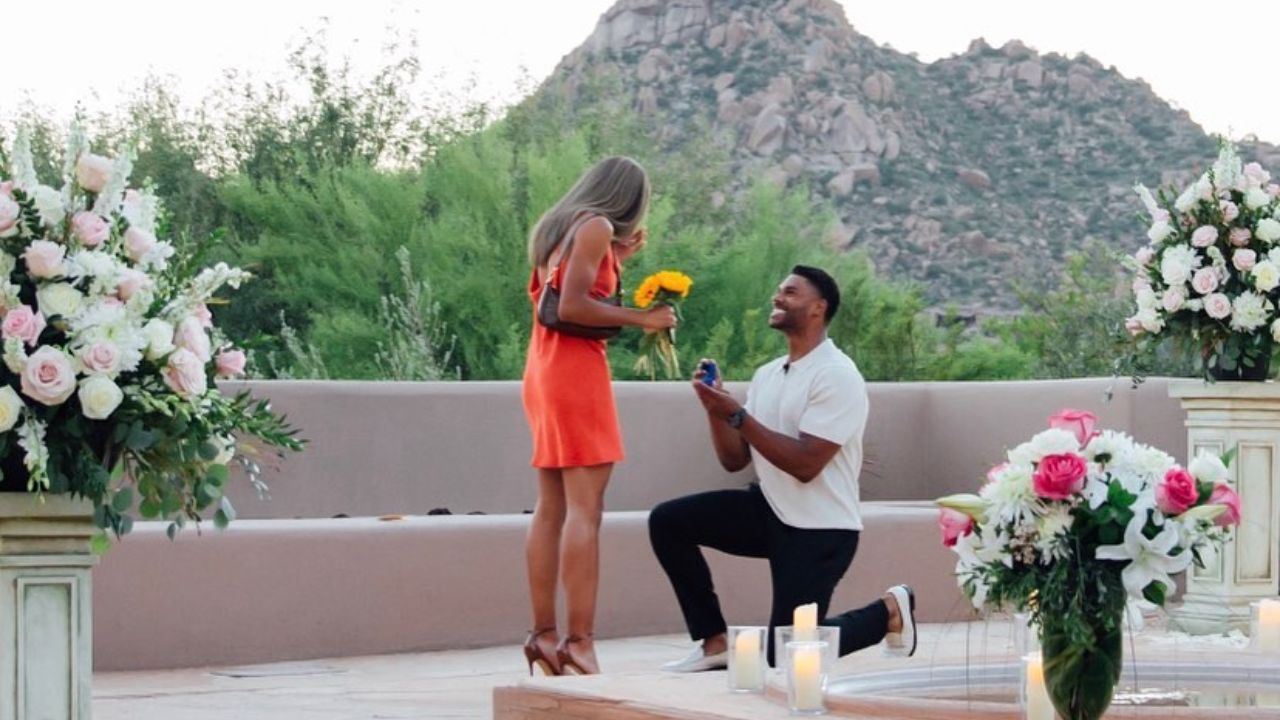 Sydney Mclaughlin is now engaged to her boyfriend, Andre Levrone Jr. (Andre Levrone Jr. Instagram)
As we all know, Sydney Laughlin is a religious person; she didn't forget to add a line from Proverbs 18:22, "He who finds a wife finds what is good and receives favor from the Lord." Well, for sure, Andre Levrone is blessed now, we can tell.
Even Andre Levrone took to his social media and posted similar pictures on his Instagram. He then, in the caption, wrote, "May we never love one another cautiously, but instead always be eager to love one another extravagantly, in the manner that Christ loved the Church."
Even Sydney Mclaughlin boyfriend is religious, so he added, "'Who is this coming up from the wilderness, leaning on the one she loves?…' -Song of Songs‬ ‭8:5‬"They are the most compatible couple we have ever seen.
Sydney McLaughlin and Andre Levrone Jr.'s Love Story
Sydney McLaughlin and her boyfriend, Andre Levrone Jr., are dating for almost seven months now. The first time couple went public about their relationship was in December of 2020.
While the relationship experts will be quick to judge their relationship is still young, and the couple should have taken some time before going to the next phase of their relationship, The 22-year-old athlete and her boyfriend knew they are made for each other.
The first time Sydney McLaughlin boyfriend posted a picture of them together, he knew they are soul-mate material. When Levrone posted the photo with Sydney, he wrote, "Heaven sent ❤️," in the caption. Well, that says everything about their relationship and how much they love each other.
Many fans of both Sydney McLaughlin and her boyfriend were happy for the couple. One fan wrote, "Happy for you. God is good. You made us proud in Tokyo.?."
Another fan wrote, "Beautiful couple inside and out. May God's blessings, protection and grace forever cover you both ❤️✝️."
Who is Sydney Mclaughlin Boyfriend, Andre Levrone Jr.?
Sydney Mclaughlin boyfriend, Andre Levrone Jr., is a former NFL wide receiver who played for many teams like Baltimore Ravens, Jacksonville Jaguars, and Carolina Panthers. He was known for his good speed, accelerations, extremely competitive and energetic as a route-runner.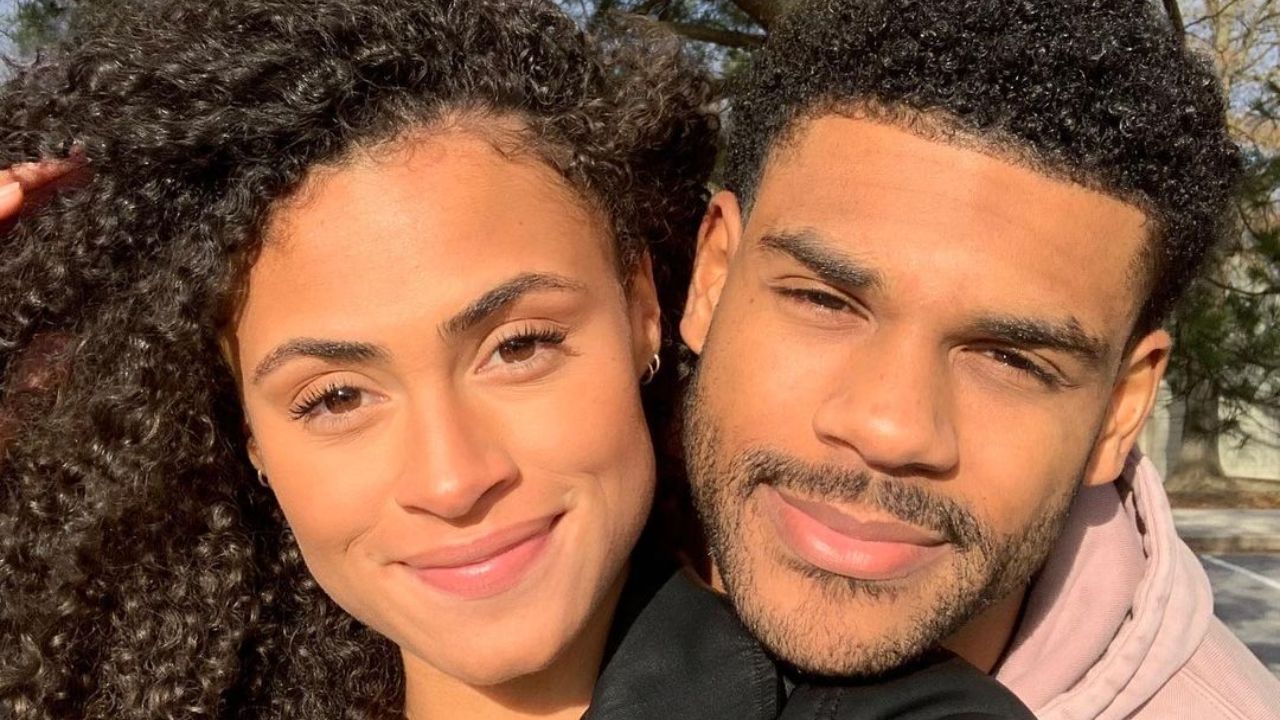 Sydney Mclaughlin and Andre Levrone Jr. went public about their relationship in December of 2020. (Andre Levrone Jr. Instagram)
Levrone Jr. retired last year, just a few months before he met Sydney. The 26-year-old took to Instagram to announce his retirement. During the time, the former football wide receiver wrote,
"Farewell Football ❤️ Mannnn, this is the 1st time in 20 years where the football season has rolled around & I'm not playing. Deciding to no longer pursue a professional football career was a difficult decision, but a necessary one nonetheless."
"The early mornings, the late nights, the relationships formed, & the relationships lost. Many smiles, laughs, & tears. A fractured vertebrae & countless other ailments... it was ALL worth it. I'm so grateful for the opportunity to have abided in my passion for so many years, & to have done so on every level," Sydney Mclaughlin boyfriend added.
Andre continued,
"Salute to all my brothers still going, respect forever! & remember this— just because I'm no longer on the field doesn't mean I'm not still making plays. #BigPlayDre4Life ??"
Don't Miss,