Colton Underwood, the former NFL player and American reality television star, formerly played defensive end at Illinois State and signed San Diego Chargers as an undrafted free agent in 2014. Later, the 29-year-old came into the limelight following his appearance on "The Bachelor."
Two years after his appearance on ABC's show, Colton Underwood came out as gay. Formerly, Colton was in a relationship with his ex-girlfriend, Cassie. The former couple met on the 23rd season of "The Bachelor," and was in a relationship for over two years.
When Colton Underwood confirmed his split with Cassie, everyone was shocked as they could be; because Cassie and Colton were the best couples "The Bachelor" had given us. However, within a few months of his announcement to break up with Randolph, Colton came out as gay.
Colton Underwood has a new series on Netflix, "Coming Out Colton;" the 29-year-old will tell his side of the story and his experience of coming out. Cassie Randolph denied being on the show. The production team wanted her to be on the show and offered her compensation to appear on the show.
Colton Underwood's show premiered on Netflix on December 3, 2021. The show chronicles Colton's journey to embrace his life as a member of the LGBTQ community. So far, the show has been well received by the viewers. However, due to his controversial "coming out," some wanted to cancel the show, and they had started a petition on Change.org! The show is out, and it seems the fans are loving it.
Following his break up with Cassie Randolph, Colton Underwood is dating a boyfriend. So, who is Colton Underwood partner in 2021? Let's find out.
Colton Underwood is Dating Boyfriend, Jordan Brown
The speculations about their love started when the couple was photographed kissing at Four Season in Maui, Hawaii. TMZ reported Colton Underwood and his partner, Jordan Brown, were seen lying side by side on the beach chairs as they leaned in for a kiss.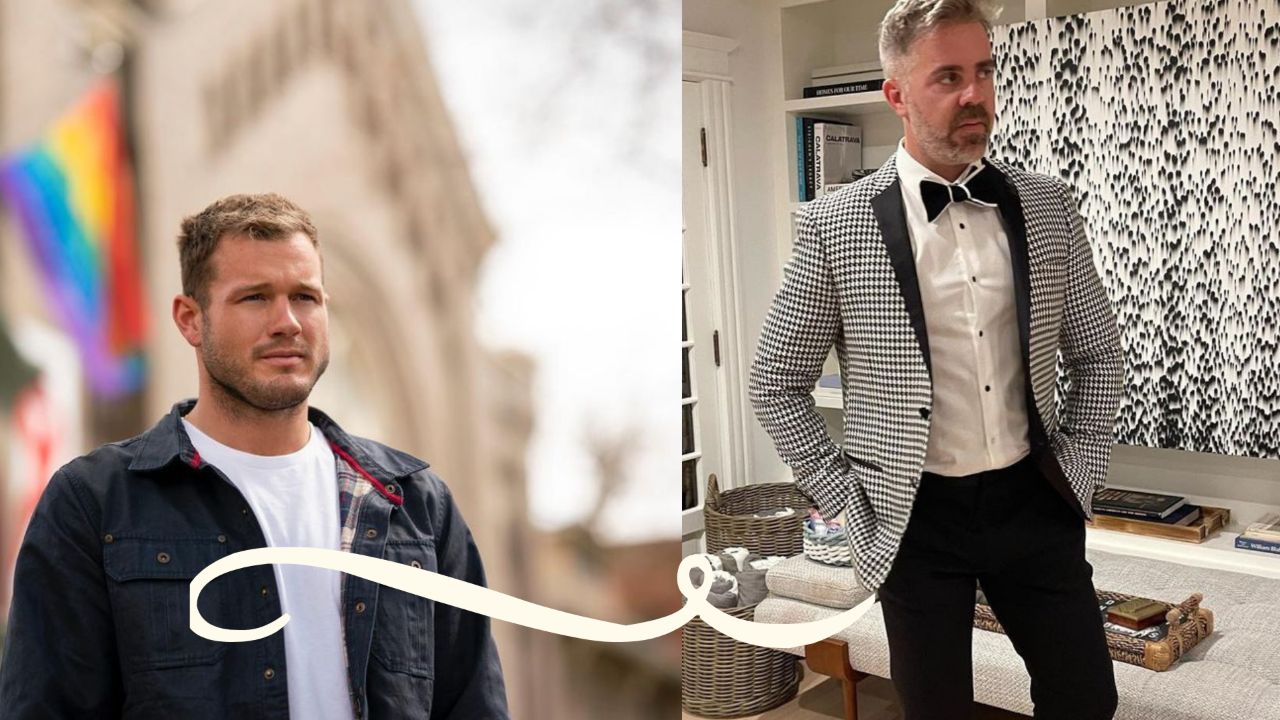 Colton Underwood is in a relationship with his boyfriend, Jordan Brown. The couple has been in together since June of 2021.
At first, no one had any idea who the new boyfriend of Colton was, but they did their best to find out. Colton Underwood's new partner, Jordan C. Brown. The 29-year-old reality television star confirmed his relationship with Jordan while he was on interview with the Us Magazine.
In the interview, Colton Underwood said,
"I'm happy, I'm in love and I'm in a good position. Everything as far as that goes has been pretty smooth. What was so cool too was, like, after the [Coming Out Colton] was over, I didn't know what was really next. I knew that I was still coming out and I still am. So there's still things to work through right now. … The friends that I have, the support group that I have has been so helpful and impactful."
Talking about his relationship with Jordan Brown, Colton said,
"I don't want to speak in definitives right now because as I learned, I'm growing and I want to give myself space to really explore new things at the moment. I've definitely drawn boundaries on that. Having a public relationship, for me, was not healthy. I just think right now I'm really sort of protecting and guarding what I have."
Who is Colton Underwood Partner, Jordan Brown?
Colton Underwood's boyfriend, Jordan Brown, is the founder of political strategy agency "One Blue Hill." The 38-year-old Jordan worked on John Kerry's presidential campaign in 2004, and also advised Barack Obama on both of his presidential campaigns in 2008 and 2012.
Colton Underwood's partner, Jordan Brown, also worked on Hillary Clinton's presidential campaign in 2016. About his education background, Jordan graduated from Stanford University in 2004 with a bachelor's degree in art in political science and English.
According to his LinkedIn profile, Jordan Brown lives in Los Angeles, and according to some reports, he met with Colton through a mutual friend, Gus Kenworthy. Three of them, along with other friends, took a trip to Provincetown, Massachusetts, in June 2021.
Don't Miss,