Rowan Blanchard is an American actress from Los Angeles, California. Born on October 14, 2001, the 20-year-old actress is known for their role in "Girl Meets World," "Spy Kids: All the Time in the World," "Invisible Sister," and many more. In 2015, Rowan was listed as "Most Influential Teens" by the Times Magazine.
Rowan Blanchard has been exponentially successful in their acting career; Rowan debuted acting at five, appearing as Mona's daughter in "The Back-Up Plan." The 20-year-old actress shot to fame following Rowan became the main cast of "Dance-a-Lot Robots" as "Caitlin."
With fame comes some downfall, and some people can't handle the stardom and fall victim to internet trolls. However, Rowan Blanchard was labeled "Biphobic" after liking some tweets. After the incident, the 20-year-old actress apologized to their fans and revealed their sexuality. Rowan Blanchard said Rowan is "queer."
Apologizing to fans, Rowan Blanchard wrote,
"Hey! I am queer as f*ck! My boyfriend is a trans man, and honestly, none of you guys know sh*t about my private life. I Liked some tweets specific to a tweet between a community of writers whose tweets I find typically funny and interesting and hilariously cynical."
Rowan continued,
I never said anything about bisexuality. Of course, your identities are real; I never argued that. Cancel culture is much more toxic than most of you thin it is, and frankly, it has driven me far away from activism, which I don't really participate anymore."
Rowan further continued,
"Whole thing has driven me into just reading books and thinking about nuance and queer theory and not wasting time trying to cancel famous people who are deemed problematic from something that probably was just a misunderstanding.
Blanchard concluded, saying,
I don't need any more comments from bisexual people calling me a dumb wh*re, a fake b*tch, fake woke, whatever the f*ck. Come on, guys, I love you all. I am just trying to let all of us be queer in peace. Sorry, you felt I was invalidating your sexuality! I promise you; I am not! Okay, that's all I am going to say, All Love!"
Rowan Blanchard cleared all the confusion about the biophobic tweets and apologized to their fans. The 20-year-old also mentioned their trans boyfriend, so who is the man Rowan is dating now?
Rowan Blanchard Trans Boyfriend
Rowan Blanchard has been in a relationship with their trans boyfriend, Frankling Ayzenberg, for a while now. The couple is expected to have started dating back in 2019, following the 20-year-old actress who broke up with their former partner, Owen Lang. Rowan and Owen parted ways after a year into their relationship.
While there's no exact information when Rowan Blanchard started dating their new boyfriend, Frank Ayzenberg, but the report suggests the couple started seeing each other just before the pandemic. Since then, Rowan and their boyfriend have been busy addressing their alleged homophobic statements.
Who is Frank Ayzenberg?
Frank Ayzenberg, full name Franklin Arkadyovich Ayzenberg, the trans boyfriend of Rowan Blanchard, is a model born and raised in Los Angeles, California. The 21-year-old uses the social media platform to represent the trans community. Currently living in New York, Frank said he went through a lot and suffered from acute depression before coming out at 19.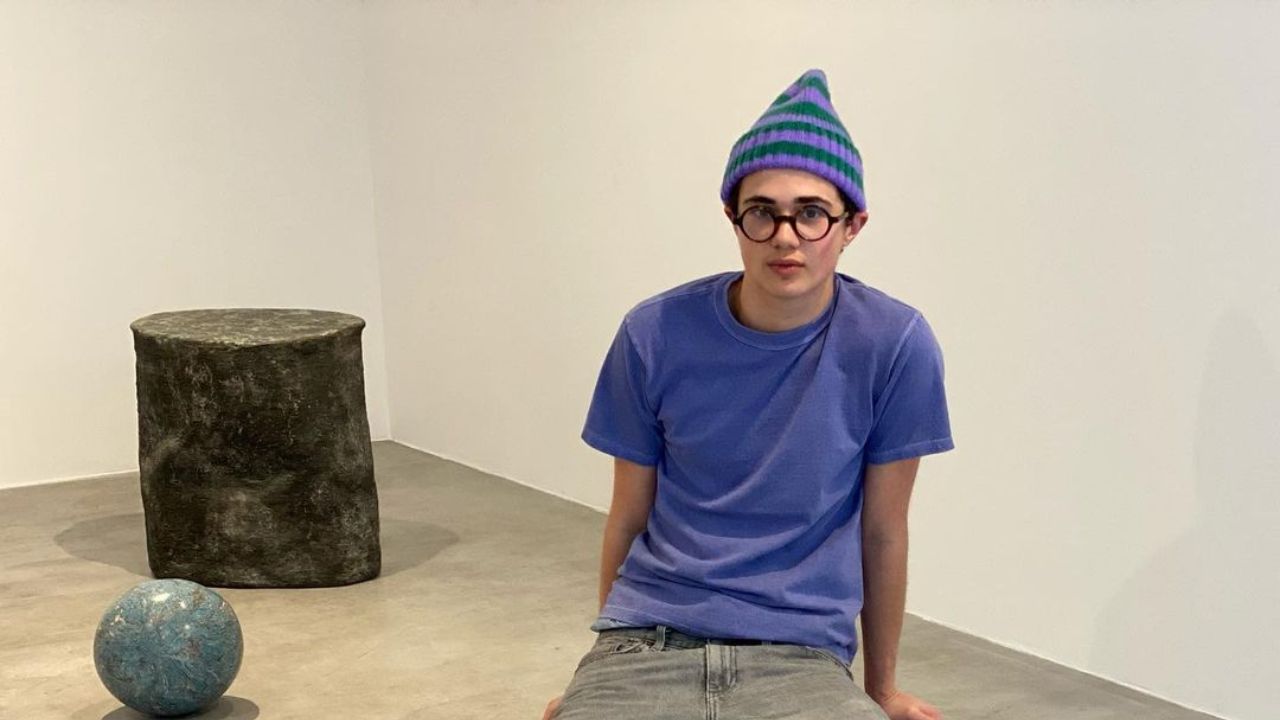 Rowan Blanchard's boyfriend, Frank Ayzenberg, is a trans model based in New York. The 21-year-old started his modeling career at the age of 19. (Frank Ayzenberg's Instagram)
Frank Ayzenber, talking with the "Love Magazine," said,
"Before I came out as myself I didn't really have a thing in my head of like 'this is what I want to do when I grow up,' because I couldn't really see past 18. I felt really sure that I would pass away or something. I was doing a lot of drugs and I was really struggling."
He added,
"Everything just brought me to a point of really knowing myself. I still struggle with that because so much of the representation of masculinity online or in the media is toxic and violent. There isn't much representation about how to be a good man. So every day I read books and try to shape my own healthy version of masculinity. For me it's simple, I am a person that likes to wear clothes from the boy's section. I use he/him pronouns and I want to be called a boyfriend. To me, those are the only things about me that feel stereotypically masculine."
Rowan Blanchard's Boyfriend Came Under Fire For His Statement on Social Media
Being a trans man, Rowan Blanchard was under fire for making a rather insensitive statement about bisexuality. Taking to his Instagram account, Frank Ayzenberg wrote, "bisexuality infers a gender binary that doesn't exist. It's an outdated term and frankly should be removed from the LGBTQiA+ acronym."
Frank added,
"Bisexuality often doesn't include trans people and non-binary people. There is only queer. There is only love."
People of the LGBTQiA+ community downright criticized Frank for his statement about 'bisexuality." A Twitter user, Anya Taylor Joy, wrote, "[Rowan Blanchard], you and your bf need to get your facts straight (LMFAO). Calling bisexuality an outdated term, who are you to say? Bisexuality has NEVER excluded trans folk and you saying that it does is, guess what! Transphobic. Research LGBT history before you speak, thanks."
Don't Miss,