Danny Louisa is one of the contestants of  HBO MAX's reality dating show, FBoy Island. The streaming platform released its second season on July 14, 2022, which is already getting huge attention from the viewers; the series has a total of 10 episodes, out of which six episodes are already out now on HBO MAX.
Fboy Island is different from other reality dating shows. In the show, three beautiful women are in search of a real connection and love; they can pick any guy they like to date and could eliminate them as well; When it comes to men, there are 29 male contestants, out of which half of the men are nice guys who are participating in the show to find true love for them. The other half are FBoys who came to the show to win the grand prize of $100000.'
Danny Louisa From Fboy Island Season 2
Danny Louisa from Fboy Island season 2 is a 31-year-old who came to the show to find real love on a tropical island (or did he?); as Danny entered Fboy Island, he quickly bonded with Michael Dekassian, and the two became best buds within a matter of few hours. Since the show is about finding true love (or winning a cash prize), Danny then quickly shifted his focus on one of the girls, he seemed to have a connection with Mia Emani jones on the show, and the feeling seemed mutual from Emami as well.
Prepare yourself for the news (spoiler); in the 6th episode, Danny Louisa revealed himself as an FBoy when Mia eliminated Dewayne Rogers instead of Louisa and later found that Rogers is a nice guy. Danny Louisa said he came to the show just for the prize. After the decision she made, Mia instantly had a panic attack on the set, and production had to call a medical assistant to make her calm down.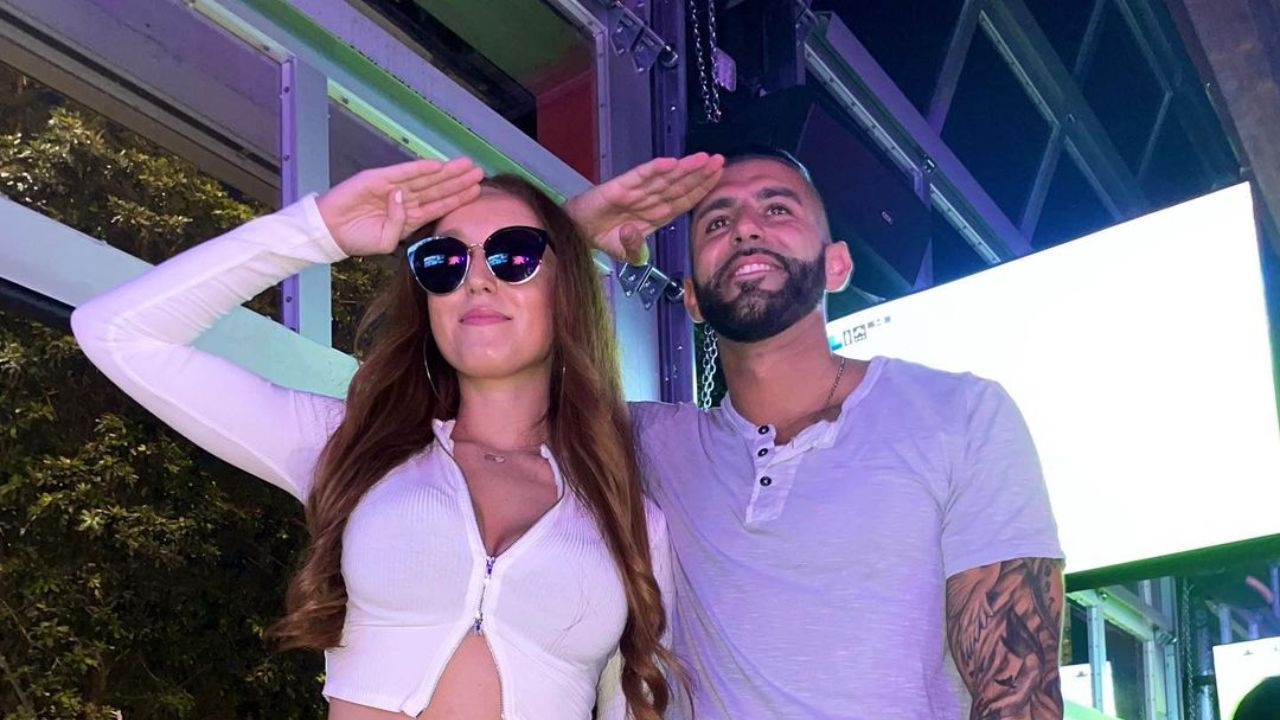 Danny from FBoy Island with his sister, Melanie Cross. (Danny Louisa Instagram)
That's when Danny sat next to her and had a talk as she went through an anxiety attack. His effort truly made him look like a nice guy, and the audience loved the bond between them. Danny even explained his reasons behind calling a Fboy, so overall, he seems like a nice guy. Let's get to know more about Danny Louisa, a reality star from Fboy Island; many of his fans might want to know about him outside the camera. Well, here's what we have found some interesting facts about him.
Who is Danny Louisa in Real Life?
Danny Louisa is an electrician from Miami, Florida, but he is originally from Brooklyn, New York. The 31-year-old seems to be doing pretty well in his career and charges as high as $25 per hour. The reality star lives with his mom, Sharon Carozza, in Miami.
5-feet-10-inch tall Danny Louisa said he used to work as a security guard at "Bottled Blonde" Miami; After his stint of small jobs, the 31-year-old FBoy Island star introduces himself as a "Crypto Investor." Besides his work, Danny loves sports, goes to the gym and enjoys nightlife most of his leisure time. In fact, Danny will be celebrating his birthday on December 06 and will turn 32.
You can find Danny Louisa on social media; He is available on Instagram through his IG handle @dannylouisaa and Facebook @dannylouisa, TikTok @dannylouisa. Danny has over 10k followers on his Instagram and 23 posts on his IG page.
Don't Miss,