Devon Allen is full of surprises, to say the least. Previously known as football wide receiver for the University of Oregon, the 26-year-old multi-sport athlete is pursuing his career as Hurdler and currently competing in the Olympics for the Team USA.
The Phoenix-native will race against athletes like Konstantinos Douvalidis of Greece, Pascal Martinot-Lagarde of France, Antonio Alkana, and many more in tomorrow's men's 110m hurdle race Tuesday, August 3, 2021.
Recently dubbed as the hope of Oregon, Devon Allen is Competing for the second time a the Olympics this season; The 26-year-old who finished 5th at the 2016 Olympic Games, Rio, promises much better performance this time.
Devon Allen recently posted a video on his IG TV; the 26-year-old giving a glimpse of his practice session says the preparation is done for the Tokyo Olympics. Well, we will have to wait for tomorrow for his performance, but in the meanwhile, let's know him a little better. Let's find out if he is in a relationship or still single.
Devon Allen Girlfriend 2021: Is the Athlete Dating Anyone?
The answer to this question is pretty simple. Devon Allen is, in fact, in a relationship, and is dating his longtime girlfriend, Morgan Mitchell. The couple has been together for more than three years now, and we still remember the first time Devon posted a picture of him and his girlfriend on his social media.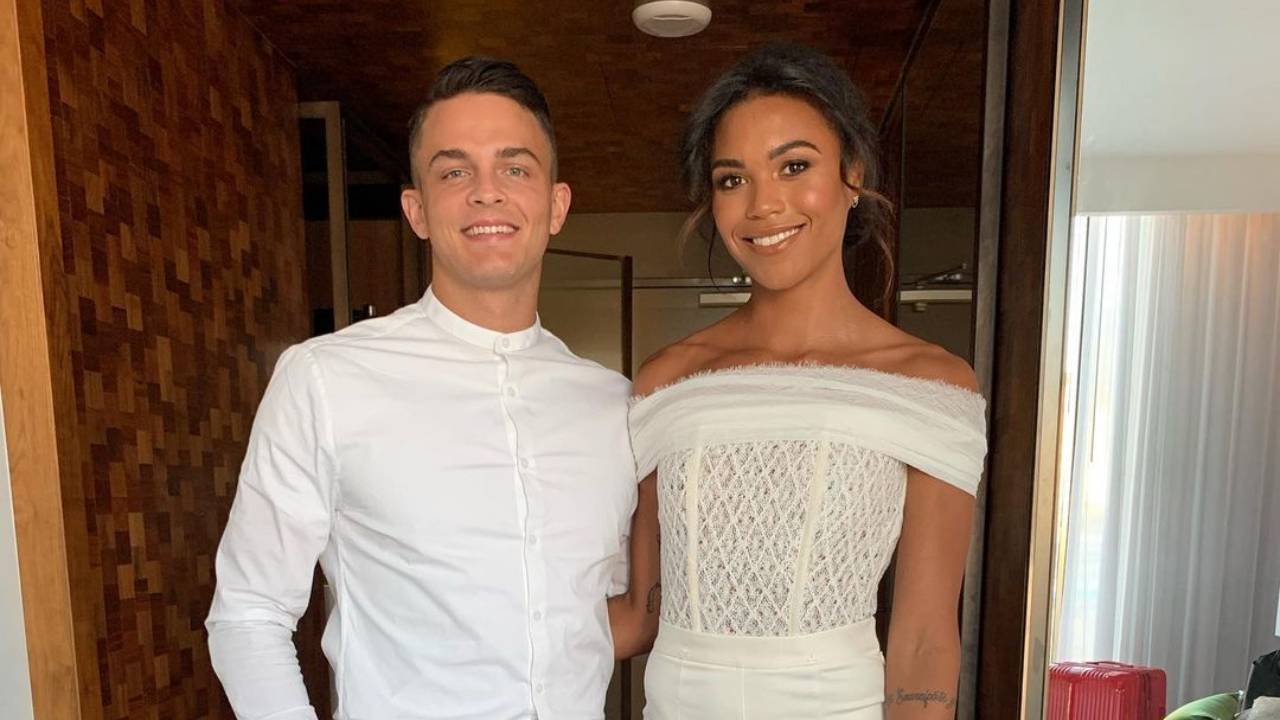 Devon Allen is in a relationship with his girlfriend of more than 3-year, Morgan Mitchell.
It was probably back in late 2017 or January 2018 when the couple first met; a few days later, Devon Allen posted a picture with Morgan Mitchel, probably from their first date, with the caption that only read, "SORTED."
Maybe the post was supposed to be seen by a few of his friends only, but since it's on Instagram, and we all could see it, we were left perplexed by the caption. As time went by, the mystery began to unfold, and finally, we knew, Devon Allen is dating Morgan Mitchell.
Who is Devon Allen Girlfriend, Morgan Mitchell?
Devon Allen's girlfriend, Morgan Mitchell, is an Australian athlete, and she is currently competing at the Olympics Games. Moreover, the Australian sprinter specializes in the 400 meters but now competes in the 800-meter.
Devon Allen's girlfriend, Morgan Mitchell, is a trainer at F45, an American franchisor, and operator of fitness centers based in LA, and has over 1750 studios in 45 countries.
The 5-feet-10-inch tall Australian athlete has been long bound to the fitness training company at its Australian branch in Ascot Vale, Melbourne, Australia. However, Devon Allen's girlfriend is from Carlton, an inner-northern suburb of Melbourne.
How Did Devon Allen and Morgan Mitchell Meet?
Devon Allen and Morgan Mitchel met at some event were introduced to each other through a mutual friend. The friend was none other than Annie LeBlanc, a retired Canadian middle-distance runner.
Annie and Devon both went to the University of Oregon, that's how they know each other, and for Morgan, Annie know her through some events may be, we are not clear on that; however, it's because of LeBlanc that Morgan and Devon got to know each other and fell in love eventually.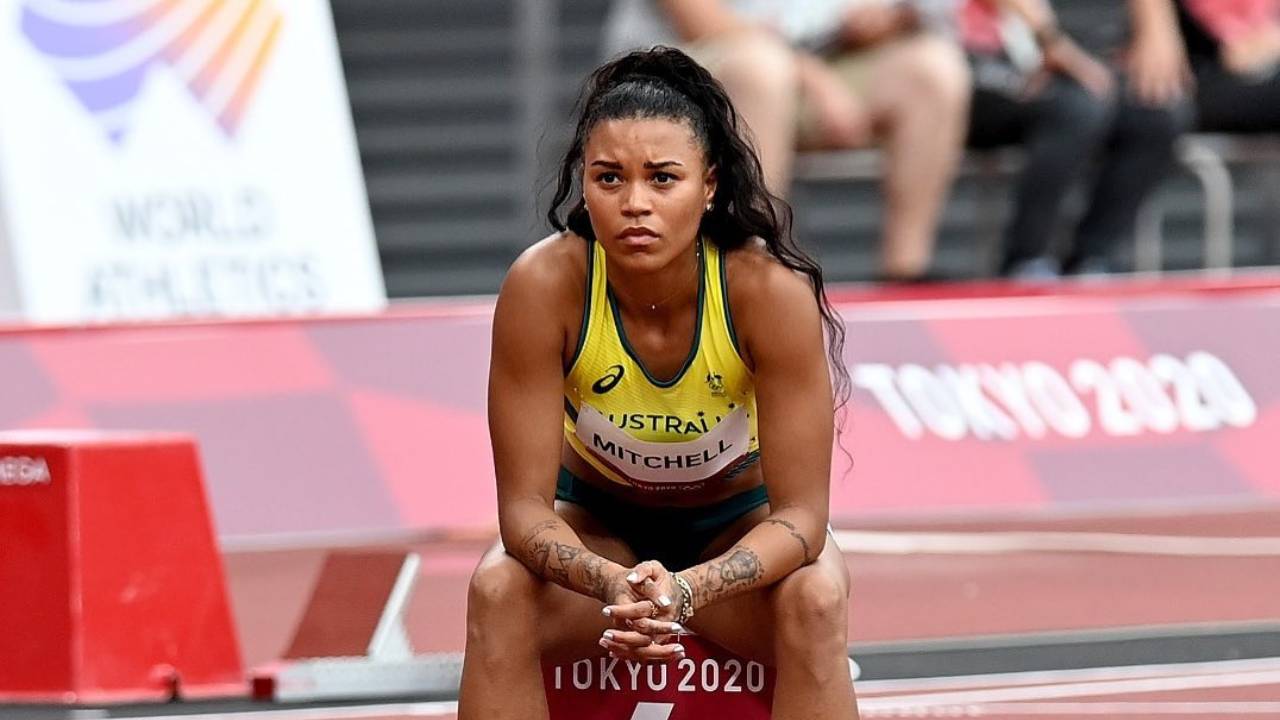 Devon Allen's girlfriend, Morgan Mitchell, is an Australian sprinter who competes in the 800 meters. (Morgan's Instagram)
Both Devon and Morgan are pretty open about their relationship on social media; just recently, Allen took to his Instagram to wish his girlfriend a happy birthday through a post.
On October 3, 2020, Devon posted a series of pictures of him and Morgan and wished her happy birthday. In the caption, Allen wrote, "Happy birthday to my beautiful Aussie! I hope you have a great one filled with doughnuts and burritos ?"
Don't Miss,