Clinton Kane is an up-and-coming singer from Perth, Australia. The 22-year-old singer already has a pretty decent fanbase from his social media presence. Indeed, the singer earned a name for himself through YouTube covers and TikTok videos.
Clinton Kane, born to a Norwegian mother and a Filipino father, lived in Australia and England while he was growing up, but in recent years, he has a pretty amazing record of living in more than 84 AirBNBs in multiple countries.
Announcing the end to his nomad's days, the singer is now finally settled or hoping to settle in Las Vegas following Clinton Kane was signed by Columbia Records.
The self-proclaimed "Yellow Jacket Guy Wh Sings," Clinton Kane, usually likes to write songs about his conditions, how he feels, and what's going on in his life without filters.
The multi-instrumentalist sometimes recalls his old days, where he mentioned he used to be a depressed/sad boy, and his feelings used to reflect in his songs. Having lived as a homeless for a bit, the 22-year-old said he endured and overcame his anxiety and stress.
The pre-med school dropout taught himself different instruments such as guitar, piano, and drums; There's a significant change in his songs now, the singer usually used to write sad songs, but they are mostly a hopeful ones now.
The singer, talking to the Flaunt Magazine, talked about the shift in his singing pattern, during which he said, "if you're into character development, I'm coming from a sad boy/depressed boy. Now, I'm a little bit more grown. A little bit happier with life. I come from Perth, Australia. I grew up around everywhere, this is what I do."
Gained popularity through his single, "Remember The Mornings," the 22-year-old Australian singer released his new single, "Chicken Tendies," which is doing wonders for him. We can see his fans growing and girls crushing on him, but is the singer available to date if someone wants to shoot their chances?
Clinton Kane Girlfriend 2021 - Is He Dating Someone?
Well, it seems the 22-year-old is still single. Good news for girls who want to shoot their chances. Anyways, even Clinton Kane himself indirectly implied that he is still single but ready to mingle.
The singer took to his social media to post a picture, supposedly a joke, where he mentioned he wants a girlfriend. On April 9, 2020, the 22-year-old singer tweeted he "have decided he wants a girlfriend," so yes, the singer is still single.
But also, we suppose it's not been the same for Kane in the past; some of his songs suggest the 22-year-old had a girlfriend in the past! So, who could be Clinton Kane's ex-girlfriend?
Did Clinton Kane have a Girlfriend in the Past?
The singer never really opened up about his past relationships; however, a few of his songs strongly suggest he was heartbroken at some point in his life. If you haven't heard of his song, "Fix It To Break It?" What are you doing? Just go and listen to that beautiful song!
We suppose you listened to that song and watched the lyrics video as well. So if you noticed, there's this one girl in the video to whom the singer blatantly says she is his ex.
The promo video on Instagram that Clinton Kane posted had a very cryptic caption, to say the least. The "Chicken Tendies" singer wrote, "hopefully my ex girlfriend wont sue me x lyric video for fix it to break it out now ahaha? link in bio xx."
Well, all it implies is that the person in the video is Clinton Kane's ex-girlfriend, but who is she really?
Clinton Kane Alleged Ex-Girlfriend, Who is She?
It's not a 100% accurate report, we admit it, but some of our friends think we know who Clinton Kane's ex-girlfriend is if the person in the video is really his ex-girlfriend.
After some research, we found that the person in Clinton Kane's "Fix It To Break It" music video is Manon Duprat. She is a model based in London, and that's all we have so far.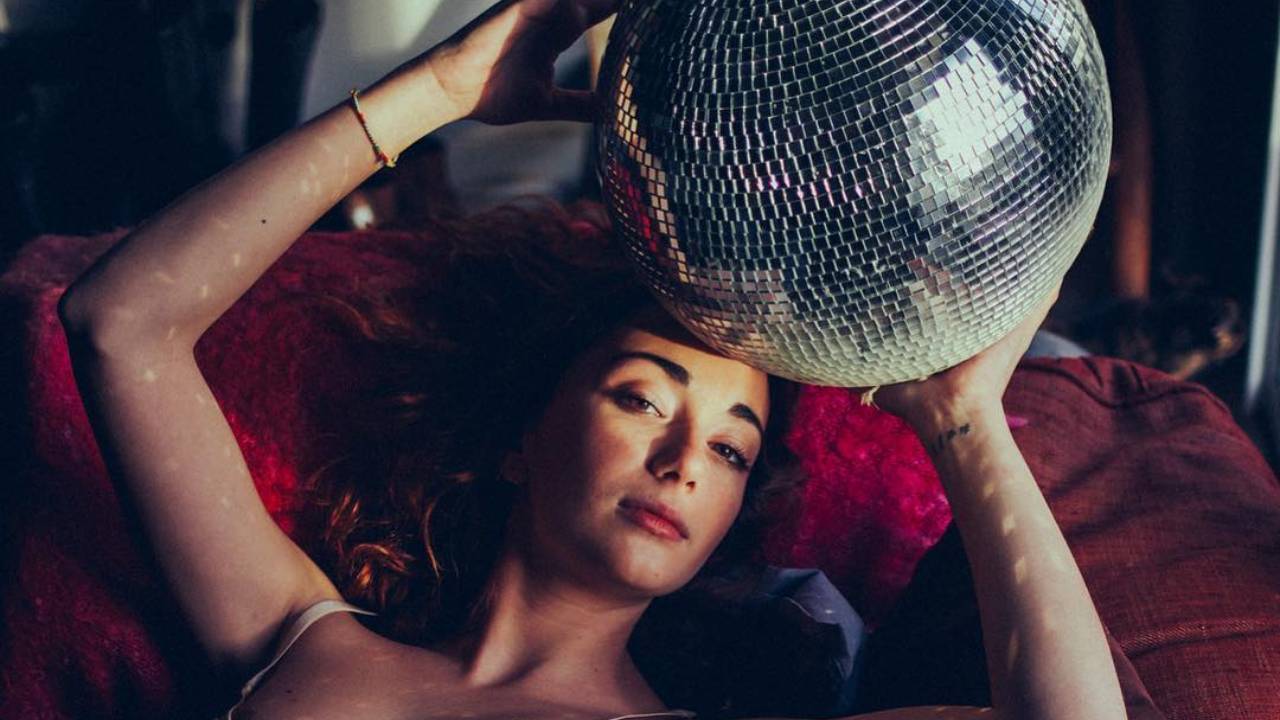 Clinton Kane's alleged ex-girlfriend is Manon Duprat, an aspiring model and avid traveler from London. (Manon's Instagram)
It makes sense the two might have dated in the past as Clinton Kane lived in London for a while, during which the two could have clicked. Both Clinton and Manon Duprat loves traveling; maybe, just maybe, they traveled together before or after falling in love! It's all a mystery so far, just like Clinton Kane's songs to our ears. No, they are magical!
Don't Miss: